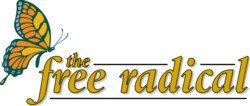 Regulate violent, sexy video games, Canadians say in Decima Research survey
May 11, 2021
Decima Research
Ottawa, May 11, 2021 - The vast majority of Canadians say video games should be regulated by the government to warn users about violence and sexual content they could contain, according to a new survey conducted by Decima Research Inc. for Decima Reports Inc.'s industry trade journal Canadian NEW MEDIA.
In a national telephone survey of more than 2,000 Canadian adults over the age of 18, 59% of respondents indicated that they "strongly agree" and 24% "agree" with the statement: "The government should regulate video game content by requiring that games be rated measuring such things as violence and sexual content."
The Decima survey also indicates that while adults say they monitor gaming habits of those under the age of 18 in their household, most still believe government regulation to classify games is in order.
"These results are particularly interesting in light of the fact that the survey shows that Canadian adults say they are monitoring the game playing of youngsters in their household," says Rick Nadeau, a Vice-President in Decima Research's Ottawa office. "Only 25% of respondents - most of whom are likely parents - say they don't monitor youngsters' activities, while 73% say they keep an eye on what they are playing. This may suggest two lines of thought: 1) either they know what is at youngsters' disposal and this has convinced them that there is a need for regulation, or 2) adults do not want to be the sole parties responsible for screening the games youngsters play. This may in fact be an acknowledgement that, although they can supervise youngsters some of the time, they cannot, or don't want to, supervise them all the time."
Survey results show that online or Internet games are played by 21% of Canadian households. Across other platforms, 19% of households say they play games on a Sony PlayStation, 10% indicate they play games on a Microsoft Xbox, 9% say they play on a Nintendo Game Boy, 10% indicate they play games on a Nintendo GameCube, and fully 30% of households say they play other types of games on a standard computer.
Although 83% of Canadian households support government regulation, fully 46% of Canadian households claim nobody in their household actually plays video games. "It is likely that there are a number of households that, despite not having any 'gamers' in their homes, are nonetheless aware of video games available to youth," Nadeau says. "They are likely forming their opinions based on what they experience through friends and family and through mass media such as television commercials. Furthermore, there is probably a contingent of Canadians who would support this concept on principle, even though they have never seen a modern video game."
"Industry self-regulation has been the mantra of gaming industry executives for a long time, but the results demonstrate that Canadians would be willing to accept - and embrace - government regulation," says Canadian NEW MEDIA Editor Jeff Leiper. "How that would be accomplished with competing jurisdictions and when so many Canadians turn increasingly to online entertainment as their top choice is another matter."
The survey was conducted between April 10 and 21 through the Decima teleVox, a national omnibus telephone survey conducted monthly by Decima Research. Results of the survey are based on a sample of 2,027 adult Canadians and are accurate to within +/- 2.2%, 19 times out of 20.
Canadian NEW MEDIA is the authoritative journal of Canada's new media and digital media industry. It is published by Decima Reports, Canada's premier publisher of information and analysis on the communications industries through its four leading newsletters and special research and market overview reports. Decima Research, one of Canada's most established names in research, is a full-service public opinion and marketing research company offering strategy-based research to a range of clients in public, private and not-for-profit organizations.
For more information contact:
Jeff Leiper Editor, Canadian NEW MEDIA Tel. (613) 751-5080 [email protected]
Rick Nadeau Vice-President, Decima Research Tel. (613) 230-2013, ext. 3013 [email protected]