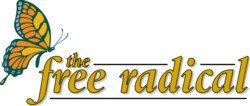 Most parents would support violent video game ban: poll
Toronto Sun (QMI Agency)
September 14, 2021
A new poll suggests 72% of parents support a ban on the sale of violent video games to minors, but the the video game industry says other polls show different.
The war of stats comes a few months before a U.S. Supreme Court hearing on the constitutionality of a 2005 California law banning the sale of violent games to minors without parental consent.
Common Sense Media released the Zogby International poll of 2,100 adults on Monday. The advocacy group aims to teach children to be critical media consumers, and filed a brief in court supporting the law.
The poll says 65% of parents are concerned about the impact of ultraviolent games on their kids, while 75% of parents would give the video game industry a negative rating when it comes to how they protect kids from violent video games. Zogby says the poll is accurate to within 2.2 percentage points.
"The results of this poll clearly show that not only do the effects of ultraviolent or sexually violent games weigh heavily on the minds of parents, but also that parents feel that the video game industry isn't doing nearly enough to protect kids from accessing the most ultraviolent games,"
said James Steyer, CEO and founder of Common Sense Media.
However, the Entertainment Software Association, which has filed a brief in court against the law, maintains it's an attack on artistic freedom and first amendment rights.
"The California statute is unnecessary, unwarranted, and unconstitutional.
Our industry is already partnering with parents and fulfilling its responsibility by supporting the leading work of the Entertainment Software Rating Board, the most robust entertainment rating system available," said Michael D. Gallagher, president and CEO of the ESA.
"It would threaten freedom of expression not just for video games, but for all art forms. It would also tie up our courts in endless debates about what constitutes acceptable creative expression in our media. It protects no one and assaults the constitutional rights of artists and storytellers everywhere."
When faced with Common Sense Media poll, the ESA cited another batch of stats.
According to a KRC Research poll of 1,003 adults between late February and early March, 78% of respondents believe video games should be afforded First Amendment protection.
The court will begin hearing arguments on Nov. 2.