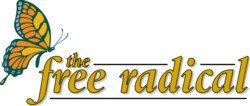 Girl gang members on the rise
Six per cent are female, say police - major change in the last five years
May 17, 2021
Toronto Star
By Peter Edwards
Girls play an increasingly strong role in youth gangs, something unheard of just five years ago, a York Region police seminar on guns, gangs and youth violence heard.
"This is a trend that has emerged over the past five years," York Insp. Thomas Carrique told a community meeting of 100 people yesterday.
Girls are even more active in American street gangs, said Carrique, who noted that adult outlaw motorcycle gangs and traditional organized crime groups remain exclusively male.
Canadian police estimate that females make up 6 per cent of the membership in Canada's estimated 340 street gangs, compared to none just five years ago.
"Society has changed," Carrique said in an interview. "It continues to evolve."
There are no all-girl gangs yet in Canada, he said.
Another street gang trend is that membership is getting older, as members tend to live at home longer, Carrique said.
Most street gang members are between 21 and 25 years old, and many of them still live at home.
In the broader culture, the term "boomerang children" has been given to children who move away and keep returning home, while "failure to launch" describes a trend by adult children to continue to live at home with their parents.
Those trends apply to street gang members as well, police say.
"Kids are living at home longer," Carrique said. "They're taking longer to get into established careers."
Most gang activity in Toronto and York Region is considered territorial, with multiple leaders and semi-structured organizations, compared to the almost militaristic hierarchy of traditional organized crime and outlaw motorcycle gangs, Carrique said.
These gangs, who frequently meet on school grounds, plazas and shopping malls, are often spontaneous and dangerous.
"We're now seeing a lot of cooperation between the different territorial gangs," Carrique said.
York Region Police Chief Armand La Barge told the workshop that, by the time Canadian children turn 18, they will likely have seen 32,000 murders and 42,000 attempted murders on television and in movies.
They are also seeing an increasing amount of violence in video games, some of which offer points for killing police officers, La Barge said.
He warned of violent lyrics as well.
"These type of games and song lyrics desensitize young people," La Barge said.
Inspector Paul Pedersen said the average child watches television three to four hours a day, compared to just 13 minutes a day speaking with his or her parents.
Pedersen said that police estimated that fewer than one per cent of the 288,000 people younger than 23 in York Region are involved in gangs.
Another speaker at the workshop, reformed criminal Al Fraser, 48, of Ancaster, said he might have gotten out of crime quicker, if judges had given him tougher sentences for violent crime.
Fraser, who estimated he has about 30 convictions for violent offences, said mandatory jail or prison time for gun crimes would cut violence. His criminal record started with a three-year-stretch for nearly beating two people to death when he was 17.
"If I had had stricter sentences, I might have stopped a lot sooner," Fraser said.
Fraser credited a "moment of clarity" for convincing him to stop considering himself a victim and victimizing others.
"(Before that) I took credit for everything good that happened in my life and blamed God for the bad things," Fraser said.