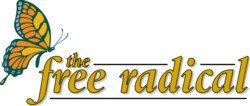 'Smackfest' slapped down
August 8, 2021
Toronto Sun
By Michael Gormley
ALBANY, N.Y. (AP) - A New York City radio station has agreed to stop its "Smackfest" promotion, in which women slap each other for prizes, under a $240,000 settlement announced Monday, said New York state Attorney General Eliot Spitzer.
WQHT Hot 97's parent company, Emmis Communications, agreed to pay a settlement equal to the maximum fine it faced, Spitzer said.
Spitzer and the state Athletic Commission stated that the hip-hop and rhythm and blues station held 24 "Smackfest" contests from April 2004 to January 2005. Young women took turns "violently slapping" each other for concert tickets and as much as $5,000 in cash, Spitzer said. Images of the slapping then ran on the station's Web site.
"This agreement should be a wake up call to all those in the entertainment industry who think outrageousness is a clever marketing strategy," Spitzer said. "The law establishes set boundaries that cannot be crossed to protect our community's health and safety."
Spitzer investigated the case as a potential violation of state law regarding the promotion of a combative sport.
"Despite the fact that the contestants voluntarily participated in what was supposed to be harmless entertainment, it was not our finest hour, and New York City deserves better," the Indianapolis-based Emmis Radio said in a prepared statement. "We have listened to the concerns and worked closely with the Attorney General's office to come to an agreement that will benefit and educate the community."
The case began following a complaint by some city council members.
The station has "broken the public trust by profiting from hate and violence," said Councilman John C. Liu.
The station agreed to pay $60,000 of the settlement to Safe Horizons, a nonprofit group in New York City that promotes awareness of domestic violence and dispute resolution. The station will also promote Safe Horizons on its Web site and on its publicity vehicles for five months and broadcast prime-time anti-violence public service announcements. The station will also sponsor special anti-violence presentations in October during National Domestic Violence Awareness Month, Spitzer said.