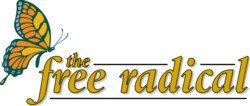 Satellite radio's formula: cars and cleavage
October 11, 2021
Associated Press
By Ellen Simon
NEW YORK—Shock jock Howard Stern's move to Sirius Satellite Radio Inc. begins an association between a man who was happy to describe, in detail, Paris Hilton's sex tape and the industrial giants of the auto industry.
Shocked? Don't be. After all, every car show has its company-sponsored cleavage.
The audience for satellite radio is "the car-buying male public," said Scott Greenstein, president of entertainment and sports for Sirius radio.
Sirius and its larger competitor, XM Satellite Radio Inc., know they need men to embrace them if their business plans are to work, and the auto industry is happy to help.
Even though Sirius has lost more than $1 billion (U.S.) in the last five years and XM has lost $1.5 billion since 1992, they've attracted investments from most of the large auto makers.
"How important is the car industry? Critical," he said. "Half of our subscribers come from the new car market.''
Men are "the group most likely to be buying cars," said Sirius spokesperson Jim Collins. "This is the group listening to all the sports programming, the group likely to spend a lot of time in their automobiles. That's why the Stern agreement is so important and a watershed for us. It mirrors our target audience.''
Stern, who said last week he would move to Sirius in 2005 as part of a $500 million deal, is such a natural fit for satellite radio that XM executives said they had negotiated with him too. Apparently, they decided his price was too high.
XM, the dominant player in satellite radio with 2.5 million subscribers to Sirius' 600,000, launched a show last week by equally salacious shock jocks Opie and Anthony.
Satellite radio doesn't lease the public airwaves, as traditional radio does, so it isn't subject to the decency scrutiny and hefty fines from the U.S. Federal Communications Commission the shock jocks face on traditional radio.
XM charges listeners extra to hear The Playboy Channel, whose programs include "Judge Julie's unique brand of justice on Sex Court.''
Sirius hasn't been shy, either.
In an ad the Advertising Women of New York voted "most sexist ad of the year," Sirius showed buxom "Baywatch" sex symbol Pamela Anderson washing a car by sliding over it in short-shorts and a wet tank top and buffing chrome with her bottom.
Auto makers are betting satellite radio's mix of content and marketing will convince customers to buy dedicated satellite radios, which usually cost $100 or more, and pay $9.95 to $12.95 a month to listen to them.