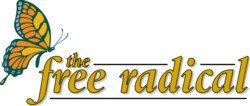 Police arrest DJ Star after radio rants
Earlier story: I was just kiddin', sez DJ
May 12, 2021
New York Daily News
Associated Press
A syndicated hip-hop disc jockey was arrested Friday on charges of harassment and endangering the welfare of a child amid an uproar over his on-air racial and sexual rants about a radio rival's wife and 4-year-old daughter.
Police officials had launched a hate crime investigation of DJ Star on Thursday after reviewing a transcript of his recent remarks about DJ Envy and his family.
DJ Star, whose real name is Troi Torain, was contacted by police on Friday and ordered to surrender a 9mm handgun and target practice permit at Police Headquarters. When he arrived, he was arrested and taken to the 1st Precinct stationhouse in lower Manhattan, said police spokesman Paul Browne.
The arrest capped a bad week for Torain.
After city Councilman John C. Liu and other outraged elected officials called a press conference to publicly scold Torain, he was fired on Wednesday from his job at Clear Channel Radio's Power 105.1 FM. Clear Channel, a unit of Clear Channel Communications Inc., said it found his statements "wholly unacceptable."
Not satisfied, the politicians demanded a criminal investigation - and immediately got one.
"This is a real consequence for Torain and sends a real message to other would-be racist pedophile radio stooges that they are not immune from the law," Liu said in a statement.
A call to Torain's attorney, Benjamin Brafman, was not immediately returned. The lawyer had apologized on behalf of his client on Thursday, calling the remarks "unsuitable and inappropriate."
In the comments, made between May 3 and Monday, Torain - co-host of the "Star & Buc Wild Morning Show" - offered $500 to any listener who could provide information about the rival DJ's daughter's school and used racial slurs when talking about his wife, who is part Asian.
"I will come for your kids," Torain said, according to transcribed excerpts provided by Liu's office. "I finally got the information on his slant-eyed, whore wife."
Torain also called the couple's child a "little half a lo mein eater" and said he wanted to "do an R. Kelly on your seed, on your little baby girl. I would like to tinkle on her," according to the excerpts.
The comments apparently alluded to videotapes in 2002 showing a man bearing a strong resemblance to singer R. Kelly having sex with someone who appeared to be an underage girl and then urinating on her.
Torain and his half brother, Timothy Joseph, or Buc Wild, hosted Hot 97's morning drive time show beginning in 2000 and joined Clear Channel Radio in March 2004. They began working at Power 105 in January 2005.
Their show aired in markets including Philadelphia, Miami and Richmond, Va.
****************
Earlier story: I was just kiddin', sez DJ
But Star's lewd rant is probed as hate crime
BY GREG WILSON DAILY NEWS CITY HALL BUREAU
Hip-hop shock jock Star is sorry for the sicko rant that got him fired - and says he never really intended to hunt down and molest the 4-year-old daughter of a radio rival.
But the apology may not be enough to get the deejay out of hot water. Police Commissioner Raymond Kelly has instructed detectives to determine if Star's twisted words amounted to a hate crime, sources said.
A day after Star, whose real name is Troi Torain, was canned from his highly rated morning show on WWPR-Power 105.1, the 42-year-old bigmouth issued the apology through his big-name attorney, Benjamin Brafman.
"Mr. Torain offers his sincere apologies to DJ Envy's wife and child for the comments he made, which were unsuitable and inappropriate," Brafman said in a statement.
But the mea culpa went on to say that Star was reacting to threats made against him by DJ Envy, whose real name is Rashawn Casey, and Miss Jones of WQHT-Hot 97 - and that he never intended to harm the girl or Envy's wife, Gia Casey.
Gia Casey and several City Council members rallied again yesterday to call for Star's arrest.
"We hope that very soon this animal will be behind bars where he belongs," said City Councilman Peter Vallone Jr. (D-Queens), a former prosecutor who said Star's words amounted to aggravated harassment. "He needs to do jail time for this."
A prosecutor from the child abuse bureau of the Manhattan district attorney's office has been assigned the case, according to spokeswoman Barbara Thompson.
The prosecutor could soon begin an exhaustive review of several hours of taped broadcasts by Star, who was fired on Wednesday.
Although law enforcement officials are clearly interested in the case, the Caseys had not filed a complaint as of yesterday, according to NYPD sources.
Gia Casey said she had contacted her local authorities in Morris County, N.J., and intends to file with the NYPD.
In a running diatribe that began last week and continued on Monday, Star, who hosted a morning show with Buc Wild, offered $500 for information about where he could find Envy's children.
Star, who bills himself as "The Hater" and is a self-professed former high school bully, said he planned to perform deviant sexual acts on the Caseys' 4-year-old daughter.
He also said he had a gun - and offered listeners $500 to tell him where DJ Envy's daughter goes to school.
Star didn't stop there. He insulted DJ Envy's wife - and pelted her with anti-Asian slurs.
Determining whether a crime was committed over the airwaves could be tricky, said noted constitutional attorney Floyd Abrams. Although Abrams said he believes the district attorney could bring charges, whether Star is convicted could come down to if a jury found his words were really a threat, or just ill-advised bluster.
"There's no question he's in a very dangerous area when he says on air that he wants to do harm to the child and attempts to solicit information on finding the child," Abrams said. "He is testing the boundaries of free speech."
Yesterday, WWPR's 6 a.m. to 10 a.m. slot featured all music and no talk.
DJ Envy was absent from Hot 97's "Miss Jones in the Morning" show, but a source said it was because of the death of a family member.