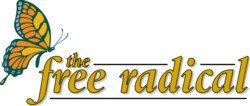 Wild pushing morality to the edge
The Buffalo News
September 6, 2021
By Anthony Violanti
The F word. The N word. Rape, homophobia, drug abuse, sex and violence. All those are part of the music broadcast menu for the new radio station known as the Wild, CKEY-FM 101. Based in Niagara Falls, Ont., the station was formerly known as the River. But this week CKEY switched formats from adult alternative to playing hardcore rap. Make that unedited hardcore rap, something no other station in the United States regularly broadcasts due to regulations by the Federal Communications Commission.
In other words, no U.S. radio station could play an unedited version of "Move Bitch" by the rapper known as Ludacris that's filled with obscenities, as are many other songs on the station's play list.
"I can't believe they are allowed to broadcast this kind of stuff," said Joy Scharf, 39, of Cheektowaga, a fan of the River, who happened to turn on the station this week, unaware of the format shift.
"I was absolutely appalled," Scharf said. "Obviously they don't care what they put on the air. I have two children, 10 and 12 years old. Now I have to worry that they will hear this station."
Other listeners are also upset.
The Canadian Television-Radio and Telecommunications Council, an organization similar to the FCC, will investigate a complaint against the Wild, Cindy Ventura, a media representative for the council, said Thursday. She added that there are regulations regarding the broadcast of obscene language and sexual content in Canada and CKEY will have to "respond" to the complaint.
This story is just another example of how media responsibility is practically nonexistent, and that the companies that run stations have no moral stake in the communities where they broadcast.
CKEY is owned by the Canadian company Niagara Broadcasting Corporation, but it may be Citadel Communications Corporation that is calling the shots. Citadel has a joint operating agreement to sell advertising in the United States for the station.
But they may have more influence than that. According to Sean Ross, group editor for Airplay Monitor, a radio trade magazine, Citadel has used the "Wild" format at stations across the United States, but those stations don't play unedited hardcore rap. Also, a consultant named Jerry Clifton is working for Citadel and the CKEY Wild format and likes to push the edge, Ross said.
John Hager, local vice president for Citadel, was unavailable for comment. His company is based in Las Vegas but owns such local stations as 97 Rock, the Edge, and Oldies 104.
Citadel is using CKEY to go after the Top 40 and urban music market in Western New York. That market is dominated by two of the area's best-run broadcast operations: Entercom-owned WKSE-FM 98.5, a Top 40 station, and WBLK-FM 93.7, an Infinity station that plays urban music.
The notion that Wild could compete with those very popular and highly rated stations can be summed up in one word: ludicrous.
CKEY wants "attention, that's why they're doing this," Ross said.
But it could backfire.
97 Rock tried offensive programming years ago with Larry Norton and was fined by the FCC. Shredd and Ragan, morning team at the Edge, were notorious for their raunchy antics in the duo's early days but have since toned down.
CKEY may be forced to tone down, too.
"Nobody here would play unedited versions of those songs with those words," said Jeff Silver, general manager of Infinity Broadcasting, which is no stranger to controversy.
And speaking of controversy, have the Canadians heard about the mess Opie and Anthony are in? Sometimes, publicity just isn't worth it.