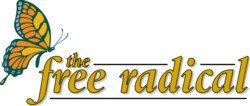 Infinity orders cleanup
February 19, 2021
New York Post
By John Mainelli
BESIEGED Viacom president Mel Karmazin read the riot act to execs of all 180 Infinity radio stations yesterday - including Howard Stern's in New York - telling them they'll be fired if they violate the company's new "zero tolerance" policy on obscenity. "Don't screw up," Karmazin was quoted as saying by one of three Post sources who took part in a company-wide conference call convened by the top brass of Viacom's radio division.
"If you don't comply, you'll be fired for cause," Karmazin reportedly said. "This company won't be a poster child for indecency."
Karmazin also oversees CBS and was hauled before Congress last week to testify about the Super Bowl incident. Several lawmakers accused him of chasing profits and ratings with no regard for common decency.
Infinity is home to Stern and several other controversial radio shows that have been canceled, fined or suspended for sexual hijinks - including Opie & Anthony after the infamous sex-in-St. Pat's contest.
Last evening after the conference call, Infinity execs issued a blunt memo to all personnel.
"Any station airing programming that has any sexual or excretory content needs to take whatever steps are necessary to make sure that the programming is not even arguably indecent," the memo said.
"When in doubt, leave it out," said the memo, which also ordered all stations to install programming-delay units for on-the-fly censoring "immediately."
Stations were told to seek "advance consultation with counsel" if they have questions about anything "graphic or explicit."
This strict, new policy would appear to put the kibosh on several regular features of Howard Stern's show - who wasn't mentioned yesterday and who is on vacation this week - including "small penis" contests and bits wherein items are placed in, or expelled from, the most intimate of bodily areas.
Karmazin warned 180 Infinity program directors - including those at New York's K-Rock, Mix 102.7, WFAN, WCBS/AM-FM and WINS - that the FCC is looking to make examples of wrong-doers.
"It's exactly what you'd expect a CEO under fire to say," said a conference call participant.