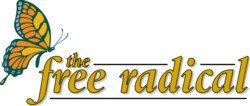 Ready, aim - fired
March 20, 2021
New York Post
By Stephanie Gaskell
Virgin Atlantic Airways yesterday flushed plans to install a urinal shaped like a woman's mouth at its new executive clubhouse at Kennedy Airport.
On the day a press conference was called by the National Organization of Women to denounce the urinals, Virgin Customer Service VP John Riordan announced the British airline was canning its plans.
Riordan, who said earlier this week he expected the response to be "very positive" after the design was unveiled, issued an apology.
"Everyone at Virgin Atlantic was very sorry to hear of people's concerns about the design of the 'Kisses' urinals to be fitted into our clubhouse at JFK Airport," Riordan said in a statement.
"We can assure everyone who complained to us that no offense was ever intended. The urinals themselves were the idea of a female designer and we were therefore surprised by the reaction."
Riordan said the company intended the urinals - which appeared as red lips shaped like a puckered-up mouth - to be "fun and quirky."
But women's rights groups and several politicians weren't laughing.
"It is a symbolic act of degrading and humiliating women," Rita Haley, president of NOW's city chapter, said at a City Hall press conference yesterday.
Councilman Phil Reed (D-Manhattan), who learned of the about-face during the press conference, said he was glad Virgin changed its mind.
But he questioned why the decision was ever made in the first place.
"There was a mentality that said that was acceptable," Reed said. "What were they thinking? That's really the question that you have to ask. Or was it a publicity stunt just to get their name out there?"
Reed said he wants an apology from Virgin owner and self-made billionaire Richard Branson.
"I'd like to hear that from the man who flies around telling us that he's so wonderful and so brilliant," Reed said. "If he's hired somebody that stupid, maybe he should fire all of them."
Councilman John Liu (D-Queens) said the company has a responsibility to set a standard.
"This kind of action taken by a major company does lead to more misogyny in our society, it leads to potential violence against women and that's why this is so harmful," Liu said.
"It's all meant in good fun, so they should not have any problems with their own face being on these urinals. I think that's what they should do," he said.
The urinals were supposed to be installed in the men's room at the airline's new clubhouse - an upscale, 7,000-square-foot lounge that has a waterfall with a reflecting pool, a bar with a 42-inch plasma screen, a dining area and a bar equipped with four Sony PlayStations. It is open only to passengers on Virgin's new Upper Class suite service.