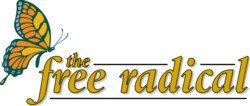 Toronto firm to sell .xxx domains
Toronto company can sell domains
Sites monitored for child porn
June 9, 2021
Toronto Star
By Isabel Teotonio
A Toronto entrepreneur has been given the go-ahead to create a red-light district on the Internet by selling the domain .xxx to porn-driven sites.
Jason Hendeles, vice-president of ICM Registry Inc., says he believes the move will help the adult entertainment industry to better regulate itself while combating child pornography.
Hendeles received word last week that his company had won approval from the Internet Corporation for Assigned Names and Numbers (ICANN) to begin talks to launch the domain.
Proponents argue that the .xxx sites will be routinely monitored for child pornography, will enable parents to filter Web porn by blocking access to that domain and will benefit children because registrants must agree to not exploit, target or market to minors. However others have mixed views.
While "it isn't a complete solution, it's a very important step in the right direction," said Parry Aftab, executive director of WiredKids.com and the Wired Safety Group, a worldwide leader in online safety for children.
Aftab, an American Internet privacy and security lawyer, opposed ICM's earlier application in 2000, but supports the current proposal.
Cyber porn is here to stay so solutions aimed at protecting kids are needed, she said.
While it's hard to pin down an exact number, industry insiders estimate there are between 1 million and 5 million porn sites on the Internet, which generate between $5 billion and $12 billion (U.S.) a year.
Surprisingly, the initiative has made strange bedfellows of the police and members of the adult entertainment industry who say those involved in child porn aren't likely to abandon their Web addresses. Nor, they say, will this new domain replace the plethora of .com porn sites.
"It's very deceptive the way they're marketing this," said Connor Young, editor in chief for YNOT.com, a resource site for adult Internet professionals.
Parents won't feel any safer letting their kids surf the net just because that particular domain has been blocked, said Young, adding it's absurd to think porn sites will suddenly migrate to .xxx. "They're pushing this as a solution that will keep children away from inappropriate content online and combat child pornography and it just does not do that."
It's a sentiment echoed in part by Det. Ian Lamond of the Toronto Police sex crimes unit, a world leader in fighting child exploitation online. "People who operate child pornography certainly wouldn't go into that type of a domain. ... But it would assist parents in helping them filter out websites."
Hendeles first dreamed up the idea seven years ago and applied to ICANN in 2000. But the non-profit company, which is responsible for Internet addresses, rejected it. Undaunted, Hendeles partnered with British entrepreneur Stuart Lawley, who like himself, had no connections to adult entertainment.
Since ICANN requires that a sponsored top-level domain meet the needs of the group it's representing and the online community at large, his company spent four years reaching out to various stakeholders. They spoke with free-speech advocates, members of children's groups, leaders in adult entertainment and public policy-makers. By comparison, anyone can apply for a generic top-level domain such as .com or .net.
In 2004, Hendeles's company formed the International Foundation for Online Responsibility, a non-profit organization comprised of those stakeholders to sponsor the .xxx domain.
The Toronto-based foundation will serve as the domain's policy-making authority and registrants will have to abide by its charter, which promotes responsible business practices, safeguards children and protects free speech. A seven-member board of directors will be created in the future.
The tag .xxx is expected to hit the Web by year's end and join other community-specific domains, such as .museum, .travel and .jobs. ICM will sell addresses for about $60 (U.S.), which buyers can then resell for a profit. (Regular .com sites sell for as little as $7.) About $10 from the sale of each address will go to the foundation.
The idea to create a cyberspace for adult-oriented content wasn't borne of altruistic motives, admitted Hendeles. After all, the online entertainment industry is one of the largest and fastest growing sectors on the Internet.