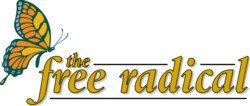 Rodney's Oyster House
Serving up pornography with a side of bad manners
The Free Radical
January 2007

Last week, a friend of mine -- I'll call her "Sally" (not her real name) -- sent me an email she received from Rodney Clark, the owner of Rodney's Oyster House, located on King Street West in Toronto. Sally, a long-time customer of Rodney's, had discovered on a recent visit with friends that he displays crotch shots of naked women in the men's bathroom. In the women's bathroom, there are sports pictures (baseball glove, old black and white photos of team sports, etc.) Sally is a staunch feminist who has fought for women's rights since she was a teenager, and she was dismayed to discover that she had unwittingly been patronizing an establishment that posts such exploitive pictures.
So, she wrote Rodney Clark a polite letter, heavy on the compliments to his restaurant for the good food, fun and ambience, but objecting to the pictures in the men's bathroom. A normal response would have been a polite brush off, but she didn't get a normal response. Click here to read the sneering comments and promise to frame her letter and hang it in a "special spot" (the men's bathroom no doubt), after sending it around to various people in London, Vancouver and Toronto. This letter has her street address and other personal contact information on it. Making public the personal contact information of a woman who has complained about pornography would undoubtedly lead to harassment, so this was alarming news.
Not only that, but distributing the personal information of customers is illegal under federal privacy legislation, legislation with which Rodney Clark appears not to have even a nodding acquaintance, equally alarming news.
After reading the hostile email from Clark (edited to remove Sally's real name and email address), I offered to post information about the situation here for a couple of reasons. First, women have a right not to be subjected to pornography when they go out for dinner at an ordinary restaurant. This sort of crap would be expected at Hooters -- it is not expected in a seafood restaurant frequented by families. The second is the hostile and completely inappropriate response from the owner of this restaurant. He refers to Sally's "whining" and is attempting to hold her up to public ridicule by distributing her letter to his friends and promising to frame it. This is how he treats a long-time, loyal customer, someone who has dropped a lot of cash in his restaurant over the years, because she had the nerve to object to the "art" he entertains his male customers with. Secretly, of course. Wouldn't want the ladies to know about that. Nudge, nudge, wink, wink.
Valerie Smith
Toronto, Ontario
January 14, 2021
Update March 16: Click here to read an email from Liz Hunt, Proprietor of Liz Hunt Gilding and Framing, in which she defends the pictures of women displayed in the men's bathroom at Rodney's. I'm posting it because she, too, is the owner of a commercial establishment who feels free to insult my friend (calling her a "joyless prig"), but, also because Ms Hunt states in her email that there is nothing illegal about sharing the contact information of customers, and asks "Have you never heard of a mailing list?". I don't know the legal requirements for mailing lists under the fairly new privacy legislation, but Rodney wasn't adding Sally to a mailing list. Rodney sent Sally's letter to people in London, Vancouver and Toronto for purposes of ridicule and said he would be posting it in a "special spot" after framing, obviously for further ridicule. That is quite different from including a customer on a mailing list, and it's unfortunate that Ms Hunt, as the owner of a commercial establishment, can't make that distinction. Click on this link for information on PIPEDA, Canada's Personal Information Protection and Electronic Documents Act.
A question: If the pictures of women displayed in the men's bathroom -- an odd place to hide art -- are so inoffensive, why aren't they hung in the dining area where everyone can appreciate them?