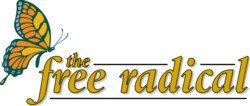 Quebec under covers: The profits of porn

Toronto Star
March 20, 2021
By Andrew Chung
MONTREAL—Ariel Rebel has the face not only a mother could love. Many others are fond of it too, as well as the rest of her, which is why they pay around $35 per month to see from her nose to her toes and everything in between.
But this is also Quebec, so maybe it's not so surprising that Ariel's mother still loves and accepts her daughter even though she has gone into porn.
And that's not all. Mother even gives daughter advice and opinions on Ariel's website, including the pictures Ariel produces, even the "action shots" with other performers.
"She's like, 'I like that one better than that one,'" Ariel laughs. "It's really funny. At the beginning it was kind of odd. It's a bit weird to talk to your family about your job when it's porn. But it's fun to see my family opening up and seeing what I'm doing and where I'm going."
Even if it's not exactly a family affair, it's not exactly a family scandal either. Ariel says the fact that someone does porn is simply not as taboo here as it might be in certain other places.
Of course, it's not a job at the local IGA either. And so Ariel, 25, doesn't reveal her real name.
Nevertheless, she insists the legitimacy given to porn here is due to the "open" culture of sexuality in Quebec, to the widely accepted view that sex is natural, normal, and people should have fun while doing it.
It may be one reason why Montreal is by all accounts Canada's capital of porn. Though it was hurt by the recession like everything else, porn here — particularly online porn — is thriving.
"I make a great living, just off my websites," says Ariel, who also designs her sites and manages a few other female performers. Her niche — "tease" — without hardcore sex with males, is popular, she says.
There are companies, both huge and small, and individuals, like Ariel, all surviving on porn, producing it, running its websites, creating the business and Internet infrastructure to make money from it.
In October last year, Canada's first homegrown adult-oriented entertainment TV channel, Vanessa, whose logo is a pair of sultry, red lips, went on the air.
Vanessa is based in Montreal, and while its first incarnation is French, it aims to have an English version later this year.
Vanessa aims to have 40 per cent Canadian content, with shows on strippers, sex toys, fantasies under hypnosis, and risqué public sex with Quebec porn actor BrunoB.
"In a culture where people do consume (porn), why not show it? What's the problem?" argues Vanessa's brainchild, Anne-Marie Losique, Quebec's "queen of soft porn."
"I'm not leading the curve. I'm there with what's already happening."
Losique started making sexuality-based TV in 2001, with a show called Sex Shop. Since then there have been many more, some starring her, including, In Bed with Anne-Marie.
She's now a household name, if synonymous with sex. People are nonetheless respectful of her, she insists. "I became a celebrity in this vein. This society allowed me to do this," she explains. "I don't know if I could have done this elsewhere."
The openness to films of an erotic nature has a long history in Quebec. When Canadian films were beginning to proliferate in the 1960s, particularly with new government support in the form of the Canadian Film Development Corp., Quebec filmmakers saw an opening for movies that would later be called "maple syrup porn."
Movies such as Denis Héroux's Valérie, and L'Initiation, and Claude Fournier's Deux Femmes en Or — about two suburban housewives who seduce their many delivery men — were controversial, but in a Quebec largely turning its back on the Catholic Church, also box-office hits. The soft core features were also among the few films to actually let the corporation recoup its investment.
Today, hard core is the standard. It was in Montreal that Manwin, the largest network of online porn sites in the world, got its start.
Other large Montreal companies are well known in the business.
Mile High Media distributes American porn videos in Canada but also has its own studios, including one dedicated to producing adult videos that appeal to women.
Braincash sponsors a series of websites and pays other web masters that bring in traffic to them. Gamma Entertainment does the same and specializes in information technology for the adult industry.
Toronto also is home to porn-linked businesses, but industry insiders say that while Toronto is big on the profit-making side of things, Montreal has more production.
In other words, there's more sex going on in Montreal.
"I'm one of the horniest people you'll ever meet," laughs videographer and director Vid Vicious inside a loft-style production studio in east Montreal. As he prepares himself to be photographed, a young woman removes her top, unprompted, and sprawls on the studio bed behind him.
He smiles: "My life revolves around sex. I watch porn every day. Even days I'm not working I still watch it. It's part of my life."
Montreal, Vicious contends, is an ideal spot for porn. "I love Toronto, but it's a much more uptight town than Montreal," says Vicious, a former news and documentary cameraman who has worked in Toronto. "There's a less corporate feel here."
Vicious' personal life has expanded sexually since he started shooting porn a decade ago. He comes from a traditional French-Moroccan family, but now he attends swinger-type parties. "I'm more 'poly' than I ever was," says Vicious, 43, referring to the term polyamory. "There are parties like this every week in Montreal."
Of course, anywhere the sex industry flourishes there are accompanying problems. For instance, last year Montreal police shut down a well-known strip club because of alleged links to organized crime and street gangs.
And a Quebec group fighting sexual exploitation, known as CLES, says many who work in the sex industry — dancers being touched all night long, for instance — suffer post-traumatic stress.
But Montreal doesn't have elevated rates of prostitution offences, despite the prevailing attitudes. Though higher than in Toronto, they're still lower than the rates in Vancouver, Regina and Sudbury, according to Statistics Canada.
University of Ottawa criminologist Christine Bruckert says though the industry can be linked to some types of crime, "you can't assume the link is inherent or across the board."
Montreal, meanwhile, is also a world destination for fetishism. There is an internationally attended "fetish weekend" every year. And Vicious, in his spare time, also produces fetish photography.
In this atmosphere, porn has been able to flourish for years.
"A girl would be less ashamed to say, 'I'm a porn actress,' in Quebec than elsewhere," says Greg Jones, general manager at 2Much.net. "There's more of a 'screw it' attitude."
Michel Plante, the man behind QWEBEC-Expo, the only online adult industry convention in Canada, agrees. "Maybe the girls are less shy here," he says. "Strippers and porn stars are cool, not trash."
Arguably the most profitable side of online porn is web camming. Here, the audience, typically men, can interact directly with someone who is performing on camera for them.
Rates average about $4 per minute, though the performer gets only a portion of that.
Any genre of performer can be found in web camming. Mark Prince, owner of 2Much.net who developed web cam technology, cites a rather new site with "older men" in the starring roles.
Xev is a dark-haired, voluptuous web cam performer who also happens to manage 2Much's web cam studio in Old Montreal.
"A lot of these guys have families but just want to talk to new people," Xev says. For instance, one of her customers has a wife who's pregnant.
Is it cheating? "No," she asserts, "because everybody uses porn in one way or another. Women watch porn, too."
Many are regulars. "You get to know the people. It's like having a pen pal."
Though Xev doesn't count herself among them, many young women and men turn to web camming to survive.
Sean Defreitas, a partner in Toronto's Trifecta Creations Inc., which has about 80 web cam girls in Montreal, defends the industry. Many of the performers "can't pay their bills," he concedes, "but we think we're providing a much safer way for girls to get involved in the sex trade. They don't have to come into contact with anyone."
While a stripper might feel pressured to give a client oral sex because other dancers are doing it, he says, "that's not possible when the girl happens to be elsewhere."
Through headphones Xev listens to one of her web cam girls. The young woman, her long brown hair in loose twists, her lips freshly glossed, welcomes some of the first men to the chat room. On camera she's kneeling provocatively on a futon in a cream-coloured negligee and holds a dark camisole up to the lens.
"Would you like me to wear this?" she asks. The man responds affirmatively.
Xev smiles. The evening has just begun.
Massive porn site network has Montreal roots
Try this as an experiment: Search the word "sex" in Google and see what you find.
The first result is the Wikipedia entry for "sex." And second? Pornhub.com, a no-holds-barred hardcore sex site with thousands of videos anyone can watch for free.
It's a company that was started by a group of friends in Montreal that's behind Pornhub.
In fact, the company, which is now called Manwin, owns what's believed to be the biggest network of online porn sites in the world.
You'll find virtually no mention of the fact on its website, including its job postings, yet it's behind hugely successful hardcore websites such as Brazzers and Mofos — and dozens of others unmentionables in a family newspaper.
It's also behind several YouTube-like Internet porn channels, which allow viewers to watch videos for free. One of the biggest such "tube" sites is Pornhub.
Tube sites are controversial because while porn producers accuse them of posting pirated content, they also hope people would be enticed to enter the pay sites and buy memberships. That doesn't often happen.
The advent of tube sites has severely eaten away at the profits of online porn pay sites and traditional video production companies.
"They are the YouTube of porn," says Sean Defreitas, an owner of Toronto-based Trifecta Creations. "They're hurting a lot of people who pre-produce content."
Manwin, with its pay sites and its tube sites, plays both sides. Despite repeated requests, the company refused to grant an interview to the Star.
The friends, some of whom knew each other from Concordia University, sold out in 2010 to a German online porn entrepreneur, for well over $100 million, according to New York magazine.
Manwin has more than 325 employees in its Montreal office.