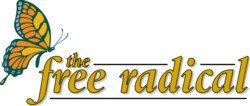 'Strict controls' on jail porn?
McLellan defends mag subscriptions
May 31, 2021
Toronto Sun
By Bill Rodgers, Ottawa Bureau Chief
OTTAWA -- Porn magazines going into federal prisons for the reading enjoyment of convicts, including violent sex offenders, have "strict controls" applied, Deputy Prime Minister Anne McLellan told the Commons yesterday.
McLellan said prison staff restrict access "to any material that could be considered demeaning, ... is sexually violent or involves children, or could be detrimental to the offender's treatment."
Saskatchewan MP Lynne Yelich was shocked by the minister's response.
"I would like the minister ... to tell that to over 23,000 women in 2003 who have been sexually assaulted or raped and whose lives will never be the same again," she said.
The Tory MP raised the issue in response to a Sun Media story yesterday that revealed more than 400 cons had taken out subscriptions to hardcore sex mags such as Hustler, Naughty Neighbours, Porn Stars and Black and Stacked.
An official with the Correctional Service of Canada confirmed inmates are allowed access to material that's legally available in the marketplace. But spokesman Michele Pilon-Santilli said prison wardens can restrict access by certain inmates, including sex offenders, if it's deemed to go against their "correctional plan."
Yelich told the Commons it would be difficult to explain "how pornography is appropriate for violent sex offenders and how (the) government believes this is helping their rehabilitation."
McLellan insisted Canada's correctional institutions take safety very seriously.
The information was contained in documents obtained through the Access to Information Act, prison sources and news reports by B.C. MP Randy White. The Conservative has compiled two reports about life behind bars.
---
Porn rife in prisons
Cons subscribe to smut magazines
May 30, 2021
Toronto Sun
By Kathleen Harris
OTTAWA -- Federal inmates can kill time by leafing through their favourite porn magazines -- delivered right to their pen.
According to Conservative MP Randy White's "Behind the Bars II," convicts across the country have taken out subscriptions to Swank, Playboy, Porn Stars, Black and Stacked, Naughty Neighbours and Hustler. In all, there were more than 400 subscriptions sent to federal prisons in the last two years.
"You're in custody. Buy better books," White fumed. "I'm no prude by any stretch of the imagination, but time and again we ask why sex offenders are re-offending. They're bringing in all these subscriptions to porn, and I don't know how they can match that with the idea they're trying to rehabilitate sex offenders."
Bizarre items
White's report, which gathered information from Access to Information requests, prison sources and news reports, also contains a detailed list of dangerous and bizarre items seized in Quebec prisons in the last two years, including a G-string, toilet seat, and a variety of weapons and drugs like hash, heroin, magic mushrooms and Ecstasy.
At Joliette Institution for women, where Karla Homolka is being held pending her July release, authorities seized vodka, beer, rum, scissors, skates, marijuana, calling cards and vibrators.
Michele Pilon-Santilli, spokesman for the Correctional Service of Canada, said inmates are allowed access to material that's legally available in the market except for publications that provide information about carrying out criminal acts, that depict sex with kids or violence, or that promote genocide or hatred.
Restrict access
Wardens can restrict access to certain inmates -- including sex offenders -- if it's deemed to go against their "correctional plan." But Pilon-Santilli admitted the material could get into the wrong hands.
"Staff are fairly diligent at that. They do everything they can to prevent that from happening. It wouldn't take them long to discover a publication. They do regular searches and so on," she said.
Steve Sullivan, president of the Canadian Resource Centre for Victims of Crime, said a total porn ban should be in force.
"The chances of it getting into the hands of rapists and child molesters, you can't control against that, so I think a blanket policy where it's not allowed at all is the best way to go," he said. "By not allowing it period, you better promote the programs, you better promote respect for women."