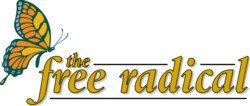 Victim in snuff film?
March 27, 2021
Toronto Sun
By Jason Botchford
Investigators are trying to determine if Natel King died during the making of an apparent snuff film in Conshohocken, Pa. An affidavit has indicated the 23-year-old Canadian porn actress may have been at a "snuff shoot," in which a person's death is simulated on film, said Montgomery County district attorney Bruce Castor.
"It seems the murder took place as part of a sexual bondage fantasy," he said yesterday.
Urban legend
Film researcher Pierre Lanthier said snuff films that allegedly show actresses being killed on screen are largely urban legend.
"If any of these films -- where real killings are committed for the purpose of a movie -- exist then there are very, very few of them," said Lanthier, of the Academy of Cinematic Research.
He said the term "snuff" dates back to a book by Ed Sanders, The Family -- The Story of Charles Manson's Dune Buggy Attack Battalion, in which the term is used for unsubstantiated Manson activities.
In 1976, the movie Snuff added to the legend, depicting a Manson-like cult in South America.
The movie was supposed to contain real killings but is actually "very silly," Lanthier said.
In most snuff films, he said, the gore and the killings are obviously staged and fake.
"For the most part, movies that claim to be snuff are graphic but clearly there isn't an attempt to make it look real," Lanthier said. "The belief that there is a market for real snuff films is wrong."
Police said King's body was found with a bondage ball in her mouth and bondage gear on her person.
Castor would not comment on whether King's death was caught on camera.

---
Fear stalks models
Grisly murder has everyone running scared
March 27, 2021
By Kevin Connor
Toronto Sun
Toronto models are now more afraid of dying than gaining weight or getting wrinkles after Mississauga's Natel King was murdered during a photo shoot. Fear has swept through the modelling community, said model Kelli Baker, who promotes herself on the same Web site that King used -- the site King's alleged murderer used to contact her.
"This is disturbing and models have become paranoid. Our safety is always a serious concern," said Baker, 29, who is in this month's Urban Male Magazine. "Everyone is taking extra precautions and checking people's references," she said yesterday
There are many so-called photographers out there with ulterior motives unrelated to the business of modelling, she said.
Although she said she takes precautions, she has been on photo shoots where she was molested and a photographer once tried to force her into doing bondage pictures.
'Everyone is scared'
Toronto model Iona Fung also promotes herself on the same site as King. "Everyone is scared. I worry for me," Fung said.
"The girls aren't just going to take their chances anymore. I want to see ID and I let people know where I am."
King, 23, was last heard from during a bondage photo shoot on Feb. 29.
She was found dead in a remote Norristown, Pa. ravine on Tuesday. She had been repeatedly stabbed in the chest and neck. One of the stab wounds below her left ear exited below the right ear.
King was found dressed in the fetish gear that she wore in the photos.
Photographer Anthony Frederick, 46, has been charged with murder, abuse of a corpse and possession of a knife.
Police have also charged Jennifer Mitkus, 29, with hindering Frederick's apprehension.
King's body was released yesterday to a Philadelphia funeral director, who was making arrangements to have it flown back to Mississauga.