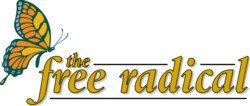 Extreme Associates decision overturned
Undated
National Law Center for Children and Families
The 3rd Circuit has overruled a lower court ruling that a federal obscenity statute was unconstitutional.
Earlier this year we reported on a federal court decision which included a disturbing interpretation of a federal obscenity statute. In the case, United States v. Extreme Associates, 352 F. Supp. 2d 578 (D.C. W. Pa. 2005), a federal judge in Pittsburg ruled that a federal obscenity statute was unconstitutional because banning distribution of obscenity would place an undue burden on the privacy rights of individuals wishing to view obscene materials in their home. The U.S. Department of Justice appealed the lower court ruling to the 3rd Circuit Court of Appeals. For a more detailed summary of this case, please click here for an article which appeared in the March 2005 NLC Reporter Newsletter.
The NLC immediately mobilized to address this ruling. The Law Center joined with other interested organizations to file an amicus (friend of the court) brief with the 3rd Circuit arguing that the lower court was wrong in its ruling.
On December 8, 2005, the 3rd Circuit overruled the lower court ruling. The 3rd Circuit determined that the federal obscenity statute was constitutional. The Court observed that the U.S. Supreme Court has repeatedly upheld the constitutionality of the federal obscenity statute and nothing had changed in the law or through technological advances to change those previous cases. The 3rd Circuit observed that the Supreme Court has, "affirm[ed] the power of Congress to 'regulate interstate commerce to the extent of forbidding and punishing the use of such commerce as an agency to promote immorality . . . or harm to the people of other states from the state of origin.' Orito, 413 U.S. at 144 n.6…" Slip Opinion page 28. Click on the file below for the 3rd Circuit opinion:
Extreme Associates - 3rd cir.pdf (138.66 KB)
The NLC is encouraged by this decision and believes that it has significant impact on efforts to defend children and families. The case reaffirms the ability of the government to regulate obscene material. The NLC applauds the efforts of the Department of Justice in presenting this case on appeal. We hope that this decision will provide further legal support for the efforts of law enforcement to prosecute obscenity crimes at the federal, state and local levels.