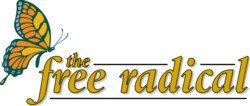 The down side of camera cellphones
Criminals using popular gadgets to commit crimes -
Man charged with taking pictures of girls at store
September 21, 2021
Toronto Star
By Betsy Powell

As camera cellphones grow more popular — some estimates suggest there could be one billion around the planet by the end of the decade — police are bracing for more incidents similar to the case of a man who is charged with snapping lewd photos of little girls in a Leslie St. grocery store.
A suspect turned himself in to police early yesterday after store surveillance footage was released and widely publicized. He faces 18 harassment and mischief-related charges and is scheduled to appear in court this morning for a bail hearing.
"This is a worldwide phenomenon and it's one of the dark sides of camera phones," said Alan Reiter, a wireless data consultant who is speaking about camera phones at a photo marketing conference in Hamilton this weekend.
"You're going to see these incidents accelerate simply because ... it's there, because there are so many more people who have the ability to take photos, and of that number a minority is going to decide to take (illicit) photos of little girls, little boys or adults."
Having the ability to transmit the image instantly also invites voyeurism to flourish.
Already there are terms for such behaviour: "upskirting" and "downblousing" (pictures being taken down women's tops), and there are websites purporting to feature photos of the practice. Another phenomenon in the United Kingdom got the name "happy slapping" after teenagers started taking pictures on their phones of young women being assaulted.
In some parts of the world, countries have tried to address the problem of clandestine photography by requiring camera phones to emit noise or light when snapshots are taken. Saudi Arabia's highest religious authority has simply banned the use of wireless phones with built-in cameras, blaming them for "spreading obscenity."
Toronto police Det. Nick Ashley said criminals using camera phones to commit crimes are a concern, and not just to police.
"If you go to any hockey arena anywhere in the city or GTA ... you're not allowed to use cellphones inside change rooms where children are changing. It's something police services have become very aware of," he said yesterday after announcing details of the arrest.
Some fitness clubs, schools and businesses have restricted or banned their use. Last year, Whitby town council banned the use of cellphones, personal digital assistants and digital cameras in the change rooms and washrooms of its facilities.
But Reiter is not sure a ban is the answer, noting video-camera voyeurism has been around for some time. And what about the existence of such things as "digital cameras on key chains? Or what about pen cameras? Do we ban them? The issues go beyond camera phones," he said.
Reiter also noted that a lot of good has come from people using camera phones — during the recent bombings in London for instance.
People have also used them to help solve a crime, such as an Atlanta woman who snapped a photo of a man who flashed her, leading to his arrest.
"It is not a black-and-white issue — camera phones, bad," Reiter said from his office in Chevy Chase, Md. "Think about what all the havoc you can wreak with a desktop or laptop computer with pornography, crashing websites, but we don't ban them. We learn to live with it and adapt. We create rules and regulations, and people know if they use office computers to download pornography, they can be fired or jailed."
It's left to the legal community and lawmakers trying to determine if laws are adequate.
The federal government recently passed legislation, Bill C-2, creating new "voyeurism offences." It prohibits the secret observation or recording of any person in circumstances "where there is a reasonable expectation of privacy."
The circumstances outlined include when someone is recorded in a place where a person is expected to be in a state of nudity or engaged in a sexual activity (such as a bedroom, bathroom or changing room) or when the person is nude and having sex, or when the observation or recording is done for a sexual purpose.
The bill received royal assent in July, but the provisions are not yet in force.
Yesterday a Toronto man, Edward Lees, 33, appeared in court after being charged with nine counts of mischief and nine counts of criminal harassment. The broad-shouldered man wore a turquoise, long-sleeved button-down shirt and dark trousers. His girlfriend came into the courtroom in tears and sobbed behind him as he sat motionless in the prisoner's box.
He turned around and looked at her only once, after the Crown warned them not to communicate with each other. He is to appear in court again this morning. His lawyer, Michael Caroline, would say only that his client is innocent before being proven guilty and that he has been fired from his job, declining to say what that was.
He was arrested early yesterday after Toronto police released video surveillance footage recorded last Friday at about 4 p.m. at the Loblaws at Leslie St. and Lake Shore Blvd. E.
It shows a man shuffling through the aisles with a cellphone in his hand. He can be seen crouching down next to at least two young girls, and police allege he was pointing the camera phone under their skirts while their parents shopped unaware nearby. Police believe there were five victims altogether, three from the Leslie St. Loblaws and two others from a No Frills outlet on Coxwell Ave. at Gerrard St. E. on Sept. 14.
They are urging parents and witnesses to come forward.