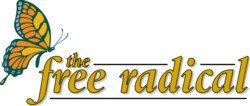 Cops can't charge T.O. man for 'upskirt' videos
Toronto Star
June 13, 2021
A Canadian man who openly sells amateur videos providing views up women's skirts is free to keep doing so unless victims come forward with complaints, said Toronto police, who had not laid charges by Thursday.
"In this case, or any case such as this, we need to have victims clearly identified, people who come forward as victims," said Toronto police Sgt. Gary Ellis.
"I'm not promising we're going to be laying any charges but we're doing everything we can within the confines of the law."
Eugene Francois, who sells the Awesome Upskirts videos worldwide for $34.95 through the Internet, said the films are harmless.
"I'm sorry to say, they're making a big deal out of nothing," he said.
Although he hasn't been charged, Francois said he has a lawyer and is ready to fight any charges.
"I'm waiting for (the police) because I'm sure they'e going to have to do something."
In November 2000, a Catholic organization in Toronto was notified that videos sold by Francois were shot up the kilts of girls wearing the uniforms of several of the city's Catholic schools.
"The Catholic Civil Rights League would like to see current laws enforced, or a more specific law enacted, with serious penalties, which protect school girls from being victimized by video voyeurs," Philip Horgan, the league's vice-president, said Thursday.
"It is of great concern that the police... question the illegality of non-consensual videotaping of minors."
Several Ontario men have been charged with mschief in recent years for similar offences, but police had victims to back up the claims in those cases.
In one case in 1997, victims reported feeling the "Shoecam Man" too close or touching them as he shot video footage up their skirts from a small camera on his shoe at the Canadian National Exhibition.
In that case, George Campbell of Cornwall, Ontario, was sentenced to 18 months' probation.
With the exception of Quebec, where privacy laws are stronger than in any other province, a photographer can take and publish a picture of anyone in a public space.
But if a photo depicts someone in a negative light, the photographer could be charged with libel.
"If you make the person look bad, awful or stupid, you're libelling the person, because that's humiliation," said Stewart Robertson, legal counsel for The Canadian Press.
But as long as the subject of the photo or video is unidentified, it's difficult to lay charges, Robertson said.
"If it's just a picture of somebody's underpants and you don't know who it is, you could hardly raise a privacy issue," Robertson said.
If a woman notices a camera pointed up her skirt, she might be able to press charges of nuisance, intimidation or assault, as well as violation of privacy, Robertson said.
Ontario's attorney general is looking into making stricter penalties for peeping Toms.
"There is a discussion underway with the federal government to move forward with amendments to the Criminal Code to crack down on instances of voyeurism," said Brendan Crawley, spokesman for Ontario Attorney General David Young.
Dianne Cunningham, Ontario's minister responsible for women's issues, said Thursday she would work with Young to achieve that goal.
"She's absolutely appalled by this news and said any case of a woman being exploited for any reason is just unacceptable," said her spokesman, Dave Ross.
Another roadblock in laying charges against Francois or his videographers, is that police can't be sure the women in the films are amateurs, Ellis said.
If they're paid professionals, it would be next to impossible to charge Francois.
"(The filming) may appear to be surreptitious, but it may be staged," Ellis said.
"We have to prove it. That's our problem."
But even Francois said he doesn't know if the women are actresses or not, despite the fact tht the films are billed as amateur.
"I have no idea (if the filming was consensual)," Francois said. "I bought videos anonymously."