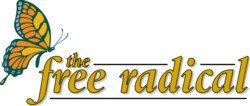 The worse it gets, the better it sells
Makes a killing by belittling women
Dominates pop culture worldwide
October 26, 2021
Toronto Star
By Lisa Wright
Stand Up, Get Low and Shake Ya Tail Feather, Baby Boy.
Thanks to the wild success of artists like Ludacris, Nelly, Chingy and Beyoncé, for the first time in the 50-year history of the Billboard charts, black artists dominated the top 10 earlier this month, signalling hip-hop's ascent as the driving force in pop music and culture.
The multi-billion dollar hip-hop industry, whose effects are felt across the board from fashion to advertising to slang, is under a lot more scrutiny lately because of its monstrous commercial appeal. It's everywhere. Ludacris, Eminem, Jay-Z and Beyoncé are in movies and plug their own clothing lines while Justin Timberlake and Christina Aguilera have revamped their pop profiles with the help of hip-hop staples the Neptunes and Redman, and get downright "Dirrty" in videos.
So it's not what's on Billboard's top 10 charts that's amazing these days, but what's actually still in it.
Benign country superstars like the Dixie Chicks were banned from some country music radio stations this year for daring to dis' their president, but, yo, have you heard what's on further down the dial and In Da Club?
It's pretty much open season on every other chick on the planet.
A decade ago, Mariah Carey, Meat Loaf and Toni Braxton topped the charts with tunes about true love and heartache. Flashback just five years and eight of the top 10 hits were still full-on love songs, from Aerosmith's "I Don't Want to Miss a Thing" to a remake of the Bee Gees' "How Deep is Your Love."
These days, you wish you had a dime — make that 50 Cent(s) — for every time you heard a raunchy rhyme calling the fairer sex slime. Or just telling girls to shut up and shake their assets.
And your mama is not the main target anymore. (Ah, remember those halcyon days?) The top hits feature a pimpin' parade of "bitches" and "ho's" who are depicted as nothing more than sex toys for boys.
But hey, it's got a good beat and you can dance to it.
Today's hit formula boils down to bottle feeding the babes with booze while chillin' in clubs. Like the huge club banger "Shake Ya Tail Feather," in which Nelly, P. Diddy and Murphy Lee advise girls to "Take it off, we can even do it slow ... Just take that ass to the floor."
Ludacris wants to romance you by putting "hickeys all over your chest ... C'mon, we gonna party tonite, the more drinks in your system the harder to fight." In "Get Low," Lil Jon and the Eastside Boyz get low brow: "This bitch is fine ... now can I play with yo' pantyline?"
Chingy has two top-10 charmers. "Right Thurr" entices girls to jiggle in a way that shows him more of what their thongs are hiding, and in Holidae In, he gets some help from fellow rapper Snoop Dogg, who reminds us: "You can't outrun the pimpin' bitch."
CRTC restrictions ensure the worst parts are bleeped out on the airwaves. Eminem's hit "Superman" had so many references to "ho's" and "sluts" cut out of the radio version that it barely made sense. But the uncut or "dirty" (meaning popular with fans) version of the tracks — the one with the parental advisory sticker — is what gets people dancing in all the clubs and humming along with their headphones and car stereos.
"No one is trying to hide things in metaphors anymore. They're just saying it," says underground Toronto rapper Chuggo, 22.
"Sex sells. It's what the kids really want to hear," says the local MC, whose latest record No Gentleman unapologetically embraces chauvinistic subject matter, with a close-up picture of a woman's behind on the cover for added emphasis.
Don't just blame the bad boys for the sexual stereotypes. The number one song for the past two weeks has been "Baby Boy" by Beyoncé, featuring Sean Paul, in which she can't stop fantasizing about a guy, and just so you get the picture, she's writhing around on a bed simulating an orgasm in her music video while he raps about how he's worthy. And let's not even go there with Christina and Lil' Kim, lately.
"Hip hop is a space where multiple meanings exist, and the absurd sometimes works," says Marcyliena Morgan, associate professor of African and African American studies, and director of the Hip Hop Archive at Harvard University.
"This particular content is overwhelming on one hand, but a lot of people aren't taking it literally. They see it as performance," she said.
Sexist lyrics have been around for decades and in other musical genres like rock and punk, she said, but they're even more visible in rap now because of its current mainstream popularity. She said criticism should be aimed at the record industry, which is bankrolling and promoting material for the masses laced with sex and all things bling bling.

"People above the age of 25 or 30 may find it offensive because we may think people aren't processing it in any particular way. My parents were outraged when I danced to `Let's Get it On,' by Marvin Gaye, but I didn't expect that to actually happen," Morgan adds.
A lot of the over-the-top lyrical content is for shock value so performers are constantly trying to push the envelope by saying the most offensive things, explains James Bernard, co-founder of The Source and XXL, considered the bibles of hip hop in the U.S. magazine industry.
"Hip hop is bigger than I ever tried to convince people it would be back in the late '80s, and I was really talking it up then," he recalls.
While it's entertaining to a large audience, the danger is that people are so bombarded by negative gender perceptions lately that they're becoming immune to its effects, he notes.
"They (the newer artists) might not understand the significance of what they're saying, and what's scary is when you've got 12-year-old kids repeating these things," says Bernard, who is now executive co-ordinator of the Project Forum on Race and Democracy, a Rockefeller Foundation program based in New York.
A magazine called Hip Hop 4 Parents attempts to explain the music and the slang to lost parents with articles such as "Should My 12-year-old Really Be Listening to Eminem," and "What's the Obsession with (Nike) Air Force Ones," the shoes Nelly raps about.
But teens and 20-somethings aren't the only rap fans out there.
"A friend of my family who has been a rocker all his life is driving around in his convertible, bumpin' to 50 (Cent). It's unreal," says Toronto rapper Samantha Crane, who is thrilled her track "Shoulda X'ed You" (or dumped you) is getting airtime on Toronto's urban station Flow 93.5 FM.
The 28-year-old Internet consultant for TD-Canada Trust finds herself in the odd position of defending the music she loves yet shielding her 7-year-old son, Skyler, from its negative side. Even worse, she said, is that teenage girls are dressing like the scantily clad women in videos.
"There's nothing wrong with being sexy," says Crane, whose MC name is Silent Sam. "I like to be sexy, too, but these girls are wearing club clothes to school. It's stunning."
She added that the origins of hip hop were in the story-telling and the streets, but now "they just say what's going to get played. It's about the flash and the cash."
Feminists have been fuming for years about misogynistic lyrics, but there's a growing chorus within hip hop that is fed up with the sexually-charged, gangsta-style imagery that is ubiquitous in music video land.
Artists say there's a lot of pressure to play up a potent mixture of sex, alcohol, drugs and violence in their lyrics because record companies are convinced that's the only thing that sells. Toronto rapper Maestro (formerly Maestro Fresh Wes of "Let Your Backbone Slide" fame in 1989) said you don't have to go down that road to make good music.
His last big track "Stick To Your Vision," sampling The Guess Who's "These Eyes," is all about taking the high road, and so is his latest single which is about to be released, "God Bless the Child."
"Hip hop made me want to become a better person, but hip-hop artists are lost right now," he said.
"I can hardly listen to it now on the radio and I don't watch TV. I back my culture, and I know cats have got to eat, but I've got other words to describe things (besides sexist slurs), you know what I'm saying," he says.
Maestro doesn't blame rappers, though, but the entire entertainment industry, for the disturbing sexism in music today. He said it goes way back, pointing to the days when Frank Sinatra called women "broads," along with some of Mick Jagger's exploits in the '70s.
Toronto rapper Chuggo says there's a lot of positive, socially conscious rap being made "but there's a bigger ignorant market. When someone listens to a song about pimpin' and they like it, it's because they're not doing it and they want to hear it. A lot of people want to laugh, too."
He predicted things will only get worse since people thought in the early 90s that nothing could get more offensive than Ice T's famous track "Cop Killer," but then Eminem rose to fame in the late '90s talking about wanting to kill his ex-wife and mother.
Academics, activists and artists grappled with the troublesome state of the industry at a hip-hop conference held in Chicago earlier this month.
"Hip hop is in total disarray and it needs to take a long hard look at itself," said one of the panellists, Chicago rapper Angela Zone.
"Right now it's raising a generation of pimps and ho's and we've got to stop that. It's something that started out positively so how can we allow it to continue on like this."