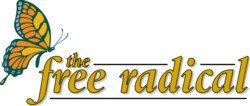 Is violent Rihanna-Eminem song teaching tool?
Fri Aug 6, 5:25 PM
By Jocelyn Noveck
The Associated Press
NEW YORK, N.Y. - It's hard to forget the haunting photo that leaked out early last year: Pop star Rihanna, her elegant face bruised and battered after a violent assault by her then-boyfriend, R&B singer Chris Brown.
Now, she's appearing in something else shocking, though thankfully
fictional: Rapper Eminem's chart-topping "Love the Way You Lie," a song (and now video) that graphically depicts a physically abusive relationship.
And the debate has begun: Is the song a treatise against (or apology for) domestic violence, or an irresponsible glorification of it? Or, is it something uncomfortable in between? And how exactly to explain the role of Rihanna, who has said she aims to help young people learn the lessons of her ordeal?
One thing is not in question: The song is a hit, sitting atop the Billboard Hot 100 chart. And well before the edgy video debuted Thursday evening, the lyrics were enough to get plenty of attention.
"Just gonna stand there and watch me burn," Rihanna sings repeatedly, to an undeniably catchy tune. "But that's all right because I like the way it hurts."
As for Eminem, who raps the verses, he makes it crystal clear what the fire imagery's about. "If she ever tries to (expletive) leave me again," he says late in the song, "I'ma tie her to the bed and set this house on fire."
In between, there's talk of love being wonderful, until it isn't. Suddenly there's pushing, pulling hair, scratching, clawing, biting: "Throw 'em down, pin 'em. So lost in the moments when you're in 'em."
The girl, acted in the video by actress Megan Fox, tries to leave. The guy, played by Dominic Monaghan, promises it won't happen again. But then he admits he's lying: "I apologize even though I know it's lies."
Rihanna wasn't available for comment on the song, her publicist said in an email message. But the 22-year-old singer, who last year won a Glamour Woman of the Year award, partly for her stand on domestic violence, has been quoted as saying the song "was something that needed to be done and the way he (Eminem) did it was so clever. He pretty much just broke down the cycle of domestic violence."
As for Eminem, known for his turbulent relationship with ex-wife Kim Mathers
- his song, "Kim," graphically fantasized about murdering her - he has said he enlisted Rihanna because she was the perfect person to pull the song off.
But can it be a teaching tool? That depends on the context in which young people see and hear it, says Marjorie Gilberg, executive director of Break the Cycle, a group that fights violence among teens.
"The danger is that pop culture defines our social norms," says Gilberg. "We don't want the message of this song to be that this kind of relationship is acceptable. So this song has to be viewed in the context of real information from adults, like parents and teachers."
Of course, that depends on whether listeners even focus on the lyrics.
Allison Churchill, an Eminem fan in Palm Coast, Fla., says she has friends who never really hear the lyrics to songs they like - "they just like a good beat." She herself listened a number of times to "Love the Way You Lie"
before she realized what it was saying.
"I thought, 'I can't sing along to THAT,'" says Churchill, 31.
But she thinks the song could have a positive impact, "if it can hit a nerve with a teenager and prompt them to go talk to someone about it." Because, she says, "The more we talk about a subject, the easier it is to fix."
One problem, though, says Gilberg of Break the Cycle, is that the song reflects myths about domestic violence - myths that lead to blaming the victim. One is that women enjoy being hurt.
"Do people WANT to be abused? No," says Gilberg. "They want to be loved."
They may put up with abuse, but that's a different story. Another myth, she
says: The concept of mutual violence. (Eminem sings: "But your temper's just as bad as mine is. You're the same as me." And the video shows the actors hitting each other.)
"That's a classic line of an abusive man," says Terry O'Neill, president of the National Organization for Women. "You're as bad as me, so it's OK. The fact is, it's only two-year-olds and violent men who use violence to get what they want."
O'Neill thinks Rihanna really is trying to make a contribution to fighting domestic violence - it's just that in this song, she's unwittingly glorifying it.
"She's narrating the story, and she's not judging it," says O'Neill. "And so she may not intend to be glorifying it, but she is."
Diane Maxwell, though, has a different view. The Florida mother sees the song as empowering women who've experienced domestic abuse.
"I like the lyrics because they ring true," says Maxwell, 35. "I've heard things like that in my life. This gives people a voice, and tells them, 'You're not the only one out there.' It's pretty powerful to me."
And so when Rihanna sings "I like the way it hurts," Maxwell says she hears:
"That's OK - I'm tougher than you. Kind of like when two men are boxing. ...
Come on, let's go, I can take whatever you throw at me."
Some have interpreted Eminem's song as an apology for violent moments he may have had with his ex-wife, whom he married and divorced twice. Kel Hamik, an actress in Chicago, thinks the rapper has a much more obvious motivation.
"The sheer nature of his songs mean there's buzz around them all the time,"
says Hamik, 23. "His music is catchy, it gets stuck in your head and whether you like it or not, you'll be singing the words. It's publicity gold."
Bringing on Rihanna, she says, "is another way to create buzz."
But Rihanna, she and most others interviewed think, must have had a more lofty motive. The question is whether she's achieved it.
"She's a young woman who went through a very traumatic experience in a public way, and she's trying to establish a voice," says Gilberg. "But it's very important that young people realize it wasn't her fault, what happened to her."
Still, she says, "While I don't agree with the message in the song, it's an important conversation piece. And we've found that any opportunity to talk about this publicly can be helpful."