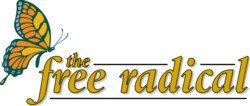 Singer, rappers speak out against gun violence in the city
November 26, 2020
InsideToronto.com
A pop, R&B singer and a group of rappers banded together to speak out against the recent rash of gun violence on Toronto's streets, Friday, Nov. 26.
Chach, the voice of songs 'Starlight' and 'Longtime' and rappers Addi "Mindbender" Stewart and Kay Jeezy spoke to media at the corner of Dundas Street West and Howland Avenue behind the bus stop where 18-year-old Jarvis St. Remy was shot and killed. The Western Technical Commercial School graduate, who had been out visiting a friend, died May 9, 2009. His death remains unsolved.
In the wake of the city's latest murders, such as aspiring rapper Andrew "Philly" Dowden, whose bullet riddled body was discovered in the Humber River between Finch Avenue and Rexdale Boulevard in July, crime advocate and music editor Kemi Omololu-Olunloyo called on artists to denounce guns in their music.
"We need to drop the weapons and write music instead," urged Kay Jeezy, 9, otherwise known as KJ The Kid Reporter (KJ Taiwo).
Singer-songwriter turned activist Chach took part in the annual Walk for Justice alongside families of murdered victims and police, Oct. 24.
"I'm about positivity. Don't take everything you listen to to heart," cautioned Chach, who wants music to be an instrument that mobilizes. "I'm here to speak out. I'd like to think of myself as a positive influence. If you think positive, good things will happen to you."
Sgt. Jeff Pearson, who coordinates the Toronto Anti-Violence Intervention Strategy (TAVIS), told reporters that shooting-related violence has decreased over the past year in Toronto.
"That being said, even one shooting is too many," he said.
In an effort to reach out to youth, Pearson said TAVIS connected with Toronto-based rappers and asked them to record anti-violence messages, which can be heard on urban radio stations Flow 93.5FM and Z103.5FM.
"We are experiencing a rash of homicides," said Pearson. "Everyone has to work together to stop this."
Can the gun violence be attributed to the negative messages in some hip hop music? Stewart says no.
"Taking 50 Cent CDs off shelves won't stop the violence. It's not that simple," he said. "They're not the cause of violence in society. These kids have problems whether or not they listen to hip hop music or not."
Stewart said the problem is "the economy of guns."
"Somebody's getting rich off this and it's obviously not the kids," he said.
All violence, said Stewart, comes from selfishness. The key is to "keep your heart open to care about another life," said the 20-year music veteran.
"I don't even like to speak about violence," said Stewart. "I speak about love (in my music)."
---
Rappers rally against gun violence
By Chris Doucette
Toronto Sun
November 25, 2020
With so many young black males being shot to death on our streets, local hip-hop artists have decided to join forces in the hopes of stopping the bloodshed.
With so many young black males being shot to death on our streets, local hip-hop artists have decided to join forces in the hopes of stopping the bloodshed.
The rappers, who are going to hold a press conference Friday, plan to stop using guns in their music and they'll urge other artists from their genre to do the same in an effort to convince the youth who listen to their music to stay away from firearms.
"They don't need guns to sell their music," organizer Kemi Omololu-Olunloyo, a crime victim advocate and music editor, said Thursday.
"The sound of gunshots in songs and the use of guns in videos is just unacceptable," she added.
The musicians involved, who have achieved various levels of success in the industry, are tired of hearing their "homies" have been killed, Omololu-Olunloyo said.
"Their peers are vanishing and they want to speak out against guns," she said.
Donald "Don Kartel" Grant, 27, was the most recent rapper to be gunned down. The accomplished musician and alleged pimp was killed Nov. 7 at a Holiday Inn Express in Mississauga.
Up-and-coming rapper Chris "Splitz" Tshilombo, 17, was shot dead in July in a church parking lot in Ajax.
That same month, aspiring rapper Andrew "Philly" Dowden, 17, was riddled with bullets and dumped in the Humber River.
"They're saying enough is enough," Omololu-Olunloyo said, explaining the rappers are anxious to do what they can to stop the gun violence that has become so prevalent, especially among teens.
Kids can't help but be affected by the drugs, nudity and violence they see in music videos, primarily in hip hop, she said.
"There are a a lot of children who feel the need to pack a gun," Omololu-Olunloyo said. "Some may need it for protection, but most of them just want to be gangstas."
The rappers involved are convinced kids will listen to them, Omololu-Olunloyo said. "And I think they're right."
The news conference is scheduled for 11.30 a.m. at Dundas St. W. and Howland Ave., near the bus stop where 18-year-old Jarvis St. Remy was gunned down May 1, 2009.
---
Call to ban guns in rap music draws little support

Toronto Star
November 26, 2020
By Curtis Rush
Two music artists and an anti-crime activist huddled outside a bus shelter Friday to express their concerns about the number of black men shot and killed in Toronto this year.
It was in May 2009 at the same west-end bus shelter — at the corner of Howland Ave. and Dundas St. W. — where a young black man, Jarvis St. Remy, was shot and killed.
Some of those slain have been rappers. In the presence of police, event organizer Kemi Omololu-Olunloyo urged musicians to stop glamorizing guns because it encourages their fans to pick up weapons.
She brought a sign with the names of the black shooting victims this year; nearly 30 names were on the list.
But even the musicians present could not agree on whether guns showcased in music and videos fuel the violence.
Omololu-Olunloyo called on several rappers and hip-hop artists to be at the news conference, but only two showed up — Chach and Mindbender Supreme.
Chach said she believes there is an issue in the hip-hop community. She added the fact more artists didn't show their support sends the message that they don't see their music as a contributing factor.
"We can't just point fingers at the artists and say, oh, if we took all their CDs off the racks, society would be perfect," said Mindbender Supreme, Addi Stewart. He said he has never used guns in his images or lyrics and defended hip-hop as an art form like filmmaking.
"Tupac (Shakur) said it beautifully," the artist said. "If you don't have respect for yourself, you won't have respect for your own people and you won't have respect for other people."
Lyrics or music aren't to blame, he said.
"I honestly believe that all violence starts from selfishness," he said. "My desires are more important than yours."
Omololu-Olunloyo encouraged people to break "no snitch" code and call Crime Stoppers because their anonymity is protected by the Supreme Court of Canada.