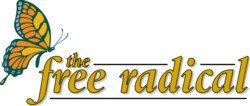 Caribana officials rap rapper Jay-Z
July 30, 2021
Toronto Star
By Ashante Infantry
"I used to think that it was way too cold, `til I went to Canada and saw some beautiful hoes, now I hit the Caribana every year in Toronto."
Ludacris from "Pimpin' All Over the World"
He's gone from drug dealer to acclaimed rapper to fashion/sports mogul to record company executive. Now Jay-Z has set his sights on Toronto.
"My expectations are high, they told me there was a good time to be had around this time," said the 34-year-old New Yorker, born Shawn Carter and also known as Beyonce's significant other — after arriving here by private jet late yesterday afternoon for his first non-concert visit to experience Caribana and promote his artists and his clothing line. His first stop was the CHUM TV building to tape a segment for FashionTelevision. Then it was over to Flow 93.5 FM for an interview and off to a private party for affiliates of his Rocawear clothing line, which enjoys annual sales of $400 million (U.S.) The music giant then returned to the MuchMusic headquarters for a [email protected] featuring his Roc-A-Fella Records protégés Kanye West, Rihanna and Teairra Mari — all of whom have new records coming out soon.
And tonight he's throwing an open-air bash called The T-Dot Takeover for 4,000 people in a parking lot at the corner of John and Richmond Sts. Performances and fashion shows will be featured at the jam, open to anyone willing to shell out the $80 admission fee.
But officials of the Caribbean Cultural Committee (CCC), which runs Caribana, are miffed that none of that money will make its way to the cash-strapped festival and that Jay-Z is not scheduled to participate in any official event, including the parade today.
"It is quite disrespectful that someone of Jay-Z's stature would come to our city and parasite off of a festival that we have worked for years to put together and with nothing coming from that event going into the coffers of the CCC," said committee spokesman Rolf Warner. "We are offended that this is happening."
But the Brooklyn native's presence here this weekend is not a surprise to the group.
"There were deliberations with the people representing Jay-Z and his crew and those deliberations were not harmonious which obviously resulted in them pulling away and doing their event without us benefiting in any way, shape or form," said Warner.
"It is their right to do what they want, but there should be some kind of consideration given that we are the orchestrators of the grand product."
Jay-Z wasn't available for comment, but his head marketer described his 48-hour visit as "mutually beneficial."
"Jay-Z is at the epitome of his brand cachet," explained Jameel Spencer.Unable to land a record deal, Jay-Z co-founded Roc-A-Fella Records in 1995. Noted for his lyrical dexterity, he was the first rapper profiled on 60 Minutes and sold more than 20 million copies of nine top-rated albums before his "retirement from solo performing" in 2003. The Grammy-winning entrepreneur's empire includes a top-selling Reebok sneaker and a share in the New Jersey Nets. Earlier this year, he was named head of Def Jam Recordings.
"He's never been hotter than he is today. And for him to be as hot as he can ever be and now be coming to Toronto for the first time says a lot about Toronto and Caribana," said Spencer. "It's a great coup for Caribana and a great coup for Jay because he is entering his second generation of life as an executive and he wants people to see him as an individual bringing artists to the table. So for him to come here and utilize his celebrity to introduce developing artists is a win-win for everybody."
Jay-Z is the latest music superstar to climb on the Caribana bandwagon. Previous attendees included rappers P. Diddy, Shaggy, Eve and Wyclef Jean who last year appeared on a float. Toronto youth activist Paul Green contacted recording firm BMG to have Jean participate in Caribana in conjunction with B.L.O.C.K.headz (Building Links On Community Korners), a local non-profit organization devoted to empowering young people. The record company contributed more than $10,000 to the effort.
"With all these guys it's self-serving to an extent, but the thing about Wyclef is that he's Caribbean and he understands the culture," explained Green. "A lot of these Americans that come here don't really have an understanding of what the festival is about at all, so it just becomes this big money-making thing and an opportunity to expose themselves to the people that are going to be here."
He believes the onus is on the record companies' local subsidiaries and the CCC to ensure that marquee artists contribute to Caribana in some way, but said their participation is beneficial since the festival aspires to attract more youth. "A lot of these young kids feel detached from Caribana, because the emphasis is on Calypso and not playing a lot of reggae and hip hop," said Green. Caribana's hip-hop credibility is so strong these days that the festival gets a shout-out in rapper Ludacris' hit single "Pimpin' All Over the World."
And during Wednesday's show at the Air Canada Centre, rapper Queen Latifah lamented that she would not be able to stick around for Caribana.
The festival is the primary reason for Jay- Z's visit, said Spencer, noting that his boss will be taking in "the full Caribana experience," including the parade. Jay-Z "said `I want to do something really big at Caribana,'" said Spencer. "He has not disconnected himself, despite his success and wealth, from the marketplace enough so he wouldn't know where to be. And there's no better place to be this time of year than Toronto and Caribana."