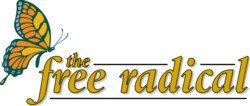 Horrorcore fan held in killings 'a quiet, nice kid'
Four slain; 'He wouldn't kill a spider,' sister says
September 23, 2021
National Post
By Demian Bulwa

CASTRO VALLEY, CALIF. - Although he was immersed in a music scene driven by murderous images, the Californian rapper suspected of killing his girlfriend and three others in a Virginia town was a quiet, insecure young man who had no criminal record and did not seem capable of such violence, his sister said.
She said Richard "Sammy" McCroskey III, a 20-year-old high school dropout, had been picked on as a boy and spent much of his time in his bedroom.
There, he designed web-sites, recorded "horrorcore" songs that celebrated macabre killings, and chatted online with other fans of the morbid genre, said Sarah McCroskey, 21, who lives with her brother and their father in a modest Castro Valley home.
Mr. McCroskey also spent hour after hour on the phone with his teenage girlfriend, whom he met several months ago at a horrorcore concert, his sister said.
She had no idea why her brother may have killed his girlfriend, the girl's parents and another girl.
Yesterday police identified the dead as Mark Niederbrock, a pastor at a Presbyterian church, his former partner, Debra Kelley, 53, an associate professor of sociology and criminal justice studies, their daughter, Emma Niederbrock, 16, and Melanie Wells, 18.
All four were found bludgeoned to death in the small Virginia college town of Farmville.
The bodies were found on Friday, apparently a few days after the killings.
According to police, Mr. McCroskey stole the pastor's car on Friday morning but disabled it in a minor collision outside Farmville. Police ticketed Mr.
McCroskey for driving without a licence about 4 a. m. but did not know the car was stolen.
Later, officers went to the Niederbrock house after the mother of Ms. Wells said she was concerned about her daughter's welfare.
Officers went to the house but Mr. McCroskey told them she was at the movies. Officers returned later, following another call from the mother and found the bodies.
Mr. McCroskey was arrested the next day at the airport and yesterday appeared in court charged with murder, grand larceny, robbery and driving without a licence.
Speaking after police raided the McCroskey family home on Monday, his sister said, "He wouldn't kill a spider if I asked him to. My brother was always a quiet, nice kid, and he got along with everybody. It's scary -- you think you know someone."
She said she doesn't believe her brother had been influenced to kill by the music he listened to or wrote.
"In horrorcore, they sing about stuff that's unimaginable," she said. "I play Grand Theft Auto, but I'm not going to have sex with a hooker and take her money."