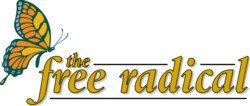 Homophobia bad, sexism good, in the music biz
Some examples...
---
Show won't go on for artists accused of anti-gay lyrics
Toronto Star
September 30, 2021
By Chris Jai Centeno
Two concerts have been cancelled after mega-club Kool Haus pulled the plug at the last-minute on two controversial reggae and dancehall artists.
Entertainers Elephant Man and Sizzla were scheduled to perform last Friday night and Oct. 5 respectively, but both Jamaicans have been under fire from human rights organizations who say their lyrics are homophobic and incite violence against gays.
Akim Larcher, founder of Stop Murder Music Canada - a coalition made up of 20 organizations that promote human rights - says the federal government has remained silent in this issue.
"They shouldn't have been allowed to get visas to perform in the country. It's not about censorship or artistic freedom. That stops when hate propaganda is involved," says Larcher.
It was reported Wednesday that police would monitor the concerts in case the artists ventured into criminally hateful territory.
Stop Murder Music has also called on the CRTC, which regulates radio and television airwaves, to step in and ban .
But activist and Canadian author Orville Lloyd Douglas says "there are a lot of double standards here."
These organization's "don't go after Eminem or Marilyn Manson."
Larcher says the focus of his group is to bring awareness of homophobia in Jamaica.
According to Amnesty International, attacks and threats on gays and lesbians in Jamaica are on the rise.
Kool Haus could not be reached for comment yesterday. Ticket sales for the O'Neil Bryan (Elephant Man) show had been poor.
---
Police to monitor songs for anti-gay lyrics
Toronto Star
September 26, 2021
By Nicholas Keung
Toronto police will monitor this Friday's concert by Jamaican dancehall artist O'Neil Bryan, also known as Elephant Man, after receiving complaints that the performer incites anti-gay violence through his music.
"Their lyrics, in my opinion, do tend to step over the line in regards to hate propaganda and advocating harm to one of the identified groups," said Det. Gary McQueen, of the hate crimes unit.
"These entertainers have had some issues in other countries, in London, England, in particular," he added, referring to another complaint against Miguel Orlando Collins, a.k.a. Sizzla, who is booked at The Kool Haus Oct. 5. "We are looking at these situations to see if they apply to our experience in Toronto and Canada."
Despite protests by the Toronto-based Canadian Caribbean Human Rights Group, immigration officials have issued visas to both Bryan and Collins. The latter was banned from the United Kingdom in 2004. Bryan arrived in Canada last week and has performed in Winnipeg and Victoria, where local police closely monitored the concerts.
The artists' offensive lyrics use derogatory terms for gay men in Jamaican patois.
Yesterday, a spokeman for Bryan's Toronto host, The Kool Haus on Queens Quay, also condemned the singers' anti-gay lyrics but said its hands were tied because of contractual agreements with both performers. Last week, a St. Catharines union pulled the plug at a CAW hall for Bryan's stop there.
"I am a million per cent against lyrics that promote hatred against gays and lesbians, women, religions and races," Kool Haus CEO Charles Khabouth said via phone from Las Vegas. "Had I been aware of the nature of the lyrics, I wouldn't have allowed the booking."
Khabouth said contracts were signed months ago and he had not been aware of the lyrics. Ticket sales for Elephant Man's show have been poor, with only one-third of the 2,180 seats sold. Sizzla's concert is expected to draw 1,500.
That's little comfort to the organizers of the Stop Murder Music campaign, made up of 20 advocacy groups thatbelieve music by homophobic dancehall performers has contributed to mob attacks against gays in Jamaica and the Caribbean. Police could charge the artists if they perform anti-gay numbers.
The artists' Toronto promoters, Ultimate Entertainment and Chris Hines Ent., say the performers don't have the power to "invoke violence and murder" against gays and lesbians.
---
Turning up the beat
Group wants 2 Jamaican musicians banned
Toronto Sun
September 26, 2021
By Brett Clarkson, Sun Media
Two hugely popular Jamaican dancehall artists should be barred from performing their upcoming concerts in Canada because of their anti-gay lyrics, a human rights group says.
Elephant Man and Sizzla should both be stripped of their performance visas by the federal immigration minister because their lyrics contravene the Criminal Code's hate-speech provisions, members of the Stop Murder Music (Canada) coalition said at a press conference yesterday.
"It's unfortunate that the very people that are fuelling and propagating this violent environment are basically being given a platform in Canada," coalition member Akim Larcher said. "This is unacceptable and the minister needs to step in."
Larcher, a gay man who grew up in St. Lucia, said both artists have "huge followings" in the local Caribbean community. He also said homophobia is rampant in the GTA's Caribbean community.
Elephant Man, whose actual name is O'Neil Bryan, is touring Canada and is scheduled to play Friday night in Toronto at Kool Haus. Sizzla, whose name is Miguel Orlando Collins, is slated for a gig at Kool Haus on Oct. 5.
An aide to minister Diane Finlay said yesterday that while she "strongly condemns" the lyrics, there's no legal means to deny the artists entry to Canada if they haven't been found guilty of a criminal offence that would be the Jamaican equivalent to Canada's hate-speech laws.
The aide said Citizenship and Immigration has warned Elephant Man that if he breaks the law, he'll be deported. Toronto Police will be "monitoring" this Friday's concert to make sure Elephant Man doesn't break the law.
---
Crashing Pride's party
Will gay-bashing reggae acts set to play Pride weekend clean up their act?
June 23 - 29, 2005
NOW Magazine
By Sigcino Moyo
Jacana marketing director Mark Saldeba puts the anti-gay dancehall lyrics on a par with Madonna's sexual cooings and the invective-laced railings of Eminem and "most of the hiphop world," in the sense that "the language they use is not suitable for children, but it's still part of their art."
He thinks there's a cultural disconnect when some of the get-down-and-talk-shit dancehall patois is translated into the Queen's English and analyzed as if it had some deeper meaning.
Saldeba says the artists have been told "what the culture is like here compared to theirs, and [it's been] communicated in their own language what they can't do. It's one love. We can work this out."
A formal agreement aimed at putting a lid on anti-gay lyrics during live performances was reached this February between dancehall record labels and various organizations, primarily the UK-based Stop Murder Music Coalition (SMM), Outrage and the Jamaica Forum for Lesbians, All-Sexuals and Gays (J-FLAG).
Under the terms of the agreement, New York City-based VP Records, which controls about 80 per cent of the dancehall market, has also promised not to produce any new anti-gay material or re-release offending songs. VP did not return NOW's calls requesting a comment, but SMM spokesperson Dennis Carney offers that the agreement "could be a turning point for reggae music, an opportunity to finally put these hateful lyrics to rest." SMM has for the moment suspended its campaign against dancehall and is taking a wait-and-see approach.
"These artist need to stop this foolishness and move on," says Carney. "Otherwise, they won't have international careers. A year ago we wouldn't have been having this conversation. I think reggae music is evolving in the right direction."
The Canadian High Commission in Kingston, Jamaica, is also in on the act, putting the squeeze on the dancehall rude boys. In order to get temporary work authorization, acts must sign an Entertainer Declaration that states that they "have read and fully understand" excerpted provisions of the Canadian Criminal Code, Charter Of Rights and Human Rights Act. More specifically, the declaration specifies that the performer "will not engage in or advocate hatred against persons because of their… sexual orientation."
An official from the High Commission says that "before we instituted this, we met with performers' representatives to explain that it would be very difficult for us to allow entry into Canada to a person whose act is known to contravene Canadian laws." The official says that any transgressions would firstly be a matter for the police's hate crimes unit, and then the High Commission would "deal appropriately with that artist's future applications."
SMM's campaign has generated a far-reaching debate about homosexuality in Jamaica, where a sodomy law is still on the books. Some observers of the musical crackdown have posited that the campaign was never really about dancehall, but a backdoor attempt to have that law repealed.
Reached at dancehall ground zero in Kingston, Jamaica, a J-FLAG rep says all the international furor that's momentarily silenced anti-gay lyrics doesn't mean squat for yardie gays and lesbians. As J-FLAG spokesperson Gareth says, the harsh realities of life on the island – like not being able to divulge his surname for publication – foster an environment in housing, medical care and policing that is openly hostile to the gay community.
"Jamaica is generally homophobic, and it's ingrained in the culture to not accept gays and lesbians," he says. "The old offensive recordings are still popular and in circulation, and there's never been acknowledgement here that what they were doing is wrong."
Case in point: as recently as April, Beenie Man and Bounty Killer (on the Superstars bill) went off on gays, again, during a nationally televised Carnival event in Jamaica. There was no public outcry, although a group of leading Jamaican companies, the Coalition of Corporate Sponsors, has yanked sponsorship of any events where either of the two acts is skedded to perform.
But in a head-scratcher, one of the companies isn't pulling the pair from a current advertising campaign.
The corporate flexing has led to some talk of artists staging their own shows in Jamaica. In fact, Buju Banton has set up his own label, whose website proclaims, "The voice of Jamaica will not be silenced."
So is there or isn't there a ceasefire in effect? Asked about the Jamaica Carnival events, Sharon Burke of Jamaica-based Solid Agency, which represents Bounty Killer, says, "No, no, no, Bounty and Beenie both apologized, denouncing violence against any member of the human race," before adding that she's "much too busy for this" and unceremoniously hanging up.
In Toronto, it's just as difficult to make contact with the sponsors of the Superstars event. Western Union marketing director Brian Fox says negotiations were afoot "at a higher level" over a substantial underwriting of the event, but the parties "couldn't agree on a price" and that's where it was left. Saldeba says the inclusion of Western Union on Superstars promo material is a result of a print timing issue. Says Fox, "We don't want to be associated with controversy."
Shit happens, but what's the deal with local community radio station CKLN, which "prohibits material or comment that is racist, sexist, ageist, homophobic... ," showing up on the event's promo material? CKLN program director Tim May doesn't know or care. "Half the time I don't even understand the lyrical content, and I have to take somebody's word for it."
I raise that point with J-FLAG's Gareth, who bristles. "Well, here people recite the lyrics to these widely popular songs while they abuse gays and lesbians in the streets. And these same people teach that hate to their children." Over at the ACC, exec VP and GM Robert Hunter says the ACC is not in the business of playing cop, but it does ascertain that the events booked are in "reasonably good taste and that people generally are not going to be offended."
Ultimately, he says, "censorship is imposed by people who aren't going to buy tickets. If you take offence to any artist, just don't go to the event."
Pride Toronto spokesperson Leon Mar, meanwhile, takes a decidedly higher road.
"They also have the right to come here, and any anti-gay sentiments are not for us to comment on – other than to wish them a good performance."
---
Entertainer Declaration
Click here to read the official Entertainer Declaration form which, it should be noted, only has to be signed by Jamaican entertainers wishing to perform in Canada. Misogynist rappers from the U.S. are free to come here and spew any hateful garbage they want.
---
Beenie Man shows cancelled
Toronto, London gigs nixed, anti-gay lyrics cited
August 27, 2021
Toronto Sun
By Jane Stevenson
The Beenie Man controversy has hit Ontario.
Concert promoters have cancelled two shows by the Jamaican dancehall artist that were scheduled for London and Toronto Sept. 17 and 18, respectively, "due to ongoing concerns and pressures regarding Beenie Man's controversial lyrical content," according to a release issued yesterday.
Refunds are available at point of purchase.
In the U.S., Beenie Man, who has recorded anti-gay songs in the past, was yanked Tuesday from a concert associated with this Sunday's MTV Video Music Awards at American Airlines Arena in Miami after homosexual groups planned a protest, the network said.
South Florida gay activists announced plans to protest tomorrow's concert over some of his past lyrics, including "I'm dreaming of a new Jamaica, come to execute all the gays" and "Queers must be killed."
Beenie Man, born Anthony Moses Davis, is on a world tour promoting his new album, Back To Basics. But he has had his concerts cancelled in Europe over the last few weeks after gay groups protested.
Although he has defended his lyrics in the past, earlier this month Beenie Man issued an apology for his songs, including Bad Man Chi Chi Man (Bad Man, Queer Man).
"Certain lyrics and recordings I have made in the past may have caused distress and outrage among people whose identities and lifestyles are different from my own ... I offer my sincerest apologies to those who might have been offended, threatened or hurt by my songs."
---
Sad days when music is a threat to human rights
There is no excuse for selling the albums of a DJ who uses violent homophobic lyrics, writes Emma Young
August 27, 2021
Sydney Morning Herald
By Emma Young
'Bon a fire pon a kuh pon mister fagoty." This is Jamaican slang, or patois, for "take a bazooka and kill gay men" and they're the lyrics of dance-hall DJ Beenie Man.
This rhythmic persecution is not a one-off: the track Damn promotes the "execution of all queers", Han Up Deh encourages the hanging of lesbians on a piece of rope ("hang chi chi gal wid a long piece of rope"), and the shooting of all gay men and gay women is a general theme. As Justin Timberlake might ask, where is the love?
Punters and police have been asking the same question. Beenie Man concerts in London in the past couple of months have been cancelled or censored due to concerns that the hate-filled lyrics would encourage violence against homosexuals and the police are contemplating whether or not to charge him for inciting hate crimes.
The furore against the performer has recently increased since his music started turning up in mainstream international markets under the auspices of Virgin Records and human rights groups started getting angrier.
Advertisement Advertisement He's one of the most successful dance-hall names worldwide. He's had chart success in the US and Britain, and in the top 40 charts in Australia with the track Feel It Boy. He is set to release his new album, Back to Basics, here next month. Singles from the album, such as Dude, are in circulation on Australian airwaves and with this exposure has come a growing local fan base.
Beenie Man has kindly favoured significantly cleaner lyrics in his new album, focusing more on the desires of heterosexual sex then the disposal of homosexuals. This cynical nod to commercialism has been beefed up by the support of Virgin Records. It issued a press release at the beginning of August trying to convince a critical market of his desire not to "hurt" or encourage the execution of homosexuals.
That sounds lovely and just slightly "born again", but this flash of good taste has turned out to be an isolated incident. Beenie Man has again attempted to perform songs containing the aggressively homophobic lyrics in Britain, has refused to remove the homophobic albums from stores, and his representatives immediately retracted the apology and defended his right to criticise, if not demonise, "the homosexual lifestyle".
He's also tried to justify his habit of making musical hatred by referencing the mood of his lyrics to the entrenched homophobia of his homeland. "The music reflects how Jamaican people see it," he said. "I think there are things that are a part of Caribbean culture just like any other culture in the world. People have beliefs and that comes from who they are. The music come from that." These are not the sounds of contrition.
Jamaica does have a horrible record of discriminating against its gays. It criminalises the "abominable crime of buggery" with a punishment of up to 10 years' jail, and threatens the public display of any kind of physical intimacy between men with up to two years' jail.
Jamaica's highest profile gay activist was recently stabbed to death in his home and there are fears his murder was motivated by his sexual orientation, and at least five gay Jamaicans have been granted asylum in Britain to protect them from homophobia. And police want to question Buju Banton, another Jamaican performer, for allegedly taking part in an armed attack on a gay household.
A spokeswoman for Amnesty International's campaign against homophobia in Jamaica, Sarah Green, has speculated on the capacity of the music to inflict indirect harm: "We are very concerned that hateful lyrics have helped to create a culture and atmosphere of violence."
So Beenie Man has cultural representation, but this association with fact clearly doesn't make it right. One man's bigotry can't be justified by the ignorant concurrence of a nation; the world has already made enough mistakes on that premise.
His lyrics are utterly offensive. They constitute a radical, right-wing reaction to a lifestyle that isn't his own. Beenie Man doesn't try to attribute his style to the invention of a musical character or satire, but acknowledges them as a perpetuation of the prejudices inherent to Jamaican culture. This is no excuse.
While the freedom of artistic expression is a valuable tenet of democratic society, it becomes less so when it infringes on the freedom of the individual to live. An idea isn't legitimate just because it has a soundtrack and the person who chants it calls themselves an artist: the reasoning is just as repugnant even when it has rhythm.
While human rights groups are campaigning for censorship and legal prosecution of the "artist" under British laws, mainstream consumers in Australia might do just as well to stunt his success by not buying his CDs. Who needs to sanctify the importation of homophobia when our Government and its faithful Opposition are so willing to institutionalise the prejudice in federal legislation?
If this is music with a message these days, the gig's up.
---
Gay group protests over Mobo list
August 25, 2021
BBC News
Gay rights group Outrage! has condemned the Music of Black Origin (Mobo) Awards for nominating two artists whose songs include homophobic lyrics.
Elephant Man and Vybz Kartel are both up for best reggae act. The awards take place in London on 30 September.
A Mobo spokeswoman said homophobic songs like Elephant Man's We Nuh Like Gay were from "years ago" and they have "changed their music since then".
But Outrage! said they will try to stop the awards being screened on the BBC.
"The promotion of these murder-music artists contradicts the BBC's producer guidelines and equal opportunities policy which prohibit the promotion of homophobia and homophobic violence," said Outrage campaigner Brendan Lock.
Police investigation
A spokesman for the BBC said: "The BBC will not broadcast any homophobic lyrics."
The BBC will broadcast the event on 6 October.
The nominations in question are for single tracks only and do not relate to past offensive material by Elephant Man and Vybz Kartel, Mobo organisers said.
Nominations are chosen by a panel of record industry figures and urban press representatives.
Another reggae artist, Beenie Man, was not on the list this year - his inclusion on last year's list provoked similar controversy over lyrical content.
The Crown Prosecution Service and the Metropolitan Police are currently reviewing a number of cases of homophobic and offensive lyrics that might incite hate crimes.
Two of these cases involve Elephant Man and Beenie Man.
Beenie Man recently issued his "sincerest apologies" for violent "homophobic lyrics" that have caused upset.
Vybz Kartel is due to perform at Reggae in the Park at London's Wembley Arena next month.
Outrage! said his song, Bedroom Slaughteration, and Elephant Man's We Nuh Like Gay and A Nuh Fi Wi Fault, both advocate killing homosexuals.
Prestigious event
Newcomer Kanye West leads the field for this year's Mobos with seven nominations.
The singer and producer is up for best video, best collaboration, twice, best single, best album and best producer, as well as best hip-hop act.
Other nominees include Jamelia - with three nominations - Jamie Cullum, Dizzee Rascal, Lemar, The Streets, Joss Stone, Gemma Fox and Amy Winehouse.
The Mobo awards, now in their ninth year, have grown into the largest urban awards show in Europe.
---
50 Cent takes glory at Mobos
September 26, 2021
BBC News
Rap star 50 Cent has swept the board at the Mobo awards, winning three prizes including best hip-hop act.
But the star kept everyone waiting, arriving two hours late for the ceremony at London's Royal Albert Hall, meaning his Wembley concert the same evening was also badly delayed.
Justin Timberlake was named best R&B act, while the prize for best UK act was shared between Punjabi MC and Big Brovaz at the London ceremony.
Surprisingly, there were no awards for Beyonce Knowles, who had been tipped for success with four nominations.
Big Brovaz were also named best newcomers, while best video went to Christina Aguilera featuring Redman for Dirrty.
The Mobo Awards are the UK's prestigious ceremony recognising the achievements of black artists and their influence on music.
The Neptunes team were named best producers, and So Solid Crew's Lisa Maffia won the best garage category.
Best reggae act went to Wayne Wonder, with BBC Radio 1's Tim Westwood taking the award for best UK radio DJ.
Shortee Blitz was named best UK club DJ. Mercury prize nominee Soweto Kinch was named best jazz act, and Buena Vista Social Club star Ibrahim Ferrer best world music act.
Hutcheson Gayle was voted best gospel newcomer, and the unsung award for unsigned talent went to J'Nay.
1970s/80s funk and disco act Kool & The Gang, who helped to influence the birth of hip-hop, won the outstanding achievement prize. Smooth crooner George Benson was given the lifetime achievement award.
L'il Kim, who was co-hosting the show with Blu Cantrell, won the fashion icon category.
But the night belonged to 50 Cent, who arrived late to accept his awards and turned up on stage with a 10-strong posse - all with bandanas covering their faces.
He said: "I've won a lot of awards this year from a lot of different people. I'd like to thank God for blessing me with the talent."
Jackson, 27, hails from a troubled background in urban New York that has defined his authenticity as a street rapper.
His parents were killed when he was young and he has been shot, stabbed and involved in high-profile feuds with fellow artists.
He learned his art with the help of Jam Master Jay, the DJ with seminal rap group Run-DMC, who was shot dead in October last year. He later established his reputation with the patronage of Eminem.
The Mobo Awards Show will be televised on 28 September at 1330 on T4 on Channel 4.