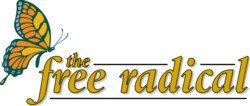 Hip-hop's crossover to the adult aisle
March 7, 2021
New York Times
By Martin Edlund
For the boisterous Atlanta-based rappers Lil John and the East Side Boyz, Dec. 10 was the crowning night of what had already been a triumphant year. Their album "Kings of Crunk" had been certified platinum; their song "Get Low" was in heavy rotation on MTV and commercial radio. That evening, at the MGM Grand hotel in Las Vegas, they collected three Billboard Music Awards, including one for R&B/hip-hop group of the year.
But the rappers didn't linger over their victory. Instead, they skipped the after-parties and rushed upstairs to their suite to film a graphic girl-on-girl sex scene for their new porn video, "Lil Jon and the East Side Boyz American Sex Series," which was released last month through adult video stores and the Internet. "It's not softcore porn," Lil Jon said by telephone
from Atlanta. "It's some real XXX."
Hip-hop has lately taken a turn toward the bourgeois, with prominent rappers renouncing violence, embracing philanthropy and donning pinstripe suits. But in deliberate defiance of this newfound respectability, some top acts have begun to pursue a less-than-wholesome sideline: commercial pornography. Pop music has always pushed sexual boundaries, of course, and rap has never shied away from gleefully smutty lyrics. But now, some stars are moving beyond raunchy rhetoric into actual pornographic matter, with graphic videos, explicit cable TV shows and hip-hop-themed girlie magazines.
50 Cent, whose "Get Rich or Die Tryin' " was the best-selling album of 2003, was at the Adult Entertainment Expo in Las Vegas in January to promote a deal with a company called Digital Sin. The result, to be released later this year, will be an "interactive sex DVD," titled "Groupie Luv," featuring 50 Cent and the rap group G-Unit that will allow the viewer to select
partners, sexual positions, camera angles, even the dispositions of the women ("naughty" or "nice"). The newly launched music-meets-porn magazine Fish 'n' Grits gives rappers and and porn stars equal play in its pages. (The rapper Method Man shares the inaugural cover with the adult film star Solveig.) And in January, Playboy TV introduced a new hip-hop-themed series — the first of several planned for this year — called "Buckwild." The show features mainstream stars like OutKast, Snoop Dogg, Nelly and Busta Rhymes cavorting with a frisky troupe of women called the Buckwild Girls, who seem to fall out of their clothes whenever a camera approaches.
"It was inevitable," said Ken (Buckwild) Francis, the creator, producer and host of the series. "Hip-hop is a billion-dollar-a-year industry. If you don't do it, you're going to miss the boat."
The first mainstream rapper to do a feature-length commercial porn video was Snoop Dogg, whose "Snoop Dogg's Doggystyle" was distributed through Hustler Video in 2001. Set in his Los Angeles home, it featured sex scenes interspersed with lip-synched performances of 11 previously unreleased songs. (Like other rappers who dabble in porn, Snoop Dogg does not actually have sex on camera; instead, he plays master of ceremonies, presiding over the festivities.) In an industry where a video that sells 4,000 copies is considered a runaway hit, "Snoop Dogg's Doggystyle" sold somewhere "in the hundreds of thousands," according to Larry Flynt, president of Larry Flynt Publications, which owns Hustler Video. It was named the top-selling tape of 2001 by the porn trade publication Adult Video News and was the first hardcore video ever listed on the Billboard music video sales chart. "It's been very lucrative for Snoop and us," said Mr. Flynt. The sequel, "Snoop Dogg's Hustlaz: Diary of a Pimp," was named top-selling tape of 2003.
For the porn industry, hip-hop fans are an attractive new market. "The fresh music brings people who are primarily fans of hip-hop to the adult genre," said Christian Mann, president of Video Team, the company which co-produced and distributed the Lil Jon video. "We get a lot of customers that we might not otherwise get."
Camille Evans, a publisher and editor of Fish 'n' Grits, said: "We've been using sex to sell music for years. Now we're just flipping it to have music sell sex."