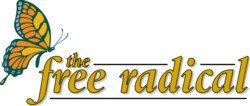 Rap star DMX denied entry to Canada
City concert cancelled
Calgary Herald
By Nick Lewis
December 31, 2020
Rapper and actor DMX, whose concert Monday at the Stampede Corral was cancelled suddenly, was refused entry to Canada on Saturday and detained overnight in a holding cell by Immigration Canada, said the concert promoter.
"The version we got from Immigration Canada was vague because of their confidentiality and privacy laws," said Stephen Deere of Alliance Soundcrew.
"DMX and his entourage arrived Saturday at 10 p.m. from Chicago. Every member of his entourage was allowed in except him. All the paperwork was fine.
"DMX felt he was waiting too long. He got aggravated," Deere said.
"He started acting up and was aggressive towards the immigration officer and he was detained and put under watch. Then he was shipped out at noon on Sunday."
Deere said he thought DMX might have been denied entry into Canada because a criminal charge was laid against the rapper two days ago in the United States.
An official at Immigration Canada said he could not discuss the specifics of individual cases, but confirmed the rapper was denied entry into the country.
"Normally, someone coming here as an entertainer is referred to us," said Fred Furlong, manager of Immigration Canada for Calgary. "I can't comment on whether he has (a criminal record) or not, but individuals with a criminal record would have problems entering unless they had prior consent."
Furlong would not comment on whether the rapper was detained at the Calgary airport, but he said "individuals who are denied entry are sometimes held until the next available flight."
Deere said he was told by officials "he wasn't allowed in because he was aggressive towards the officer."
Before the near-sellout show was cancelled Sunday, DMX was scheduled to perform at the Stampede Corral on Monday night with Toronto rappers Kardinal Offishall and IRS. DMX's Saskatoon show at Saskatchewan Place on Sunday was also cancelled.
Deere said DMX was arrested two days before he tried to enter Canada, but was not sure what he has been charged with.
Deere said the rapper had received a minister's pardon for previous criminal charges. Granted by the clemency and pardons division of the National Parole Board, the pardon was necessary to allow DMX to enter Canada.
"What happened is the minister's pardon was done -- it had all his charges listed on it -- but this was a new charge from two days ago, and he didn't tell us. I guess they were holding him on that and questioning him on that.
"They kept him in the immigration interview for three hours."
The 32-year old DMX, whose real name is Earl Simmons, acted in the films Exit Wounds, with Steven Seagal, and Romeo Must Die, with Jet Li. As a rapper, he has sold more than 13 million albums, and is the first artist to have two No. 1 debuts on the Billboard 200 in the same year.
Deere said the rapper was upset at the Calgary airport because he felt he and some members of his entourage were treated unfairly.
"DMX's entourage was six black people and two white people," Deere said. "The two white people got walked right through and they interrogated the six black people. That set the tone for DMX and he was very upset about that."
Deere said some recent performers brought to the city by his promotions company have faced hassles at the Calgary International Airport, including Eve, Coolio and DJ Clue.
"DMX and his manager contacted us and said they wanted to do a makeup date," Deere said. "However, I firmly believe there is a red flag on DMX's name. That he won't get into Canada even with a minister's pardon due to his actions in Immigration Canada.
Tickets for the show, which cost $50, are being refunded at TicketMaster outlets.
Some fans showed up at the Corral, not knowing the show was cancelled.
"We came home from Vancouver Island early just for the show", said 22-year-old Lance MacLean. "We're really choked."
A group of three friends drove in from Edmonton. Shane Ekdahl, Tyler Dryden, 20, and Chad Wertypora , 28, said they didn't hear the cancellation announcements on the radio.
"Too bad we were listening to the CD all day," said the 22-year-old Ekdahl.