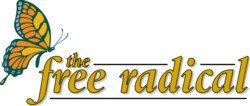 French Minister warns 'hate' rap bands over lyrics
November 5, 2020
Reuters
PARIS (Reuters) - Interior Minister Nicolas Sarkozy warned "hate lyric" French rap groups Wednesday they faced legal action if they performed in public material that was racist or anti-Semitic.
The band Sniper has outraged deputies in the governing UMP party with "La France," a foul-mouthed anti-society rant that taps the deep sense of alienation of disaffected French youths.
The rappers, who hail from a suburb north of Paris, talk of having "a mission to wipe out ministers and fascists." A song called "Stone Throwers" attacks Israeli treatment of the Palestinians.
Conservative deputy Nadine Morano called on Sarkozy to act against such songs, which she said threatened police, incited violence and were "a serious threat to the young."
"These lyrics are totally outrageous," Sarkozy told the lower house of parliament. "First of all they are anti-Semitic...Moreover, these lyrics are racist. And these lyrics are insulting. I will therefore file a complaint."
An Interior Ministry spokesman later told Reuters that Sarkozy could only file a complaint with the public prosecutor's office if "La France" was performed in public, as the album was more than six months old.
A spokeswoman for the band's label, Warner Music France, declined to comment. She noted that "La France" appeared on Sniper's first album "Carved in Stone," released in January 2001, which has sold more than 250,000 copies.
Touted as a possible successor to increasingly beleaguered Prime Minister Jean-Pierre Raffarin, Sarkozy is one of France's most popular politicians.
In August he wrong-footed the Socialist opposition by forging a deal between locals and organizers of an outdoor rave party, in a successful bid to avoid violent clashes with police that had marred similar unauthorized events.