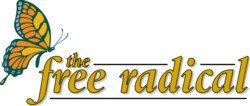 Cholo
March 13, 2021
Globe and Mail
By Karen von Hahn
When the smallest of the Mexican dwarf wrestlers somersaulted off the ropes, the crowd went wild. Dressed in T-shirts emblazoned with glow-in-the-dark images of Mexico's patron saint, the Virgin of Guadalupe, and sporting rose tattoos and clipped goatees, the audience at last week's Lucha VaVoom show in Toronto (a showcase of the high-kitsch, low-rent school of Mexican wrestling known as lucha libre) may have being yelling "Uno, Dos, Tres!" with corazon, but they were really there as a style statement.
Like their L.A. hipster counterparts, who flock to lucha shows, collect lucha figurines and tune in stoned to Mucha Lucha! (the No. 1 kids cartoon in the United States), they are barrio wannabes. And their "cholo" look -- wearing bandannas folded flat over their buzz cuts and sporting clothing tattooed with Old English lettering just like the Latino outlaws, or cholos, of L.A.'s gang-riddled East Side -- is fast replacing hip-hop as the next new style signifier of street credibility.
Body-hugging Hollywood label Juicy Couture, a favourite with the yummy-mummy set, puts Old English font (the style of cholo prison tattoos) on its must-have label. Designer jean label Rogan embroiders it right on the trouser leg. Rap artist Missy Elliott and popster Christina Aguilera have recently worn bandannas and cholo-style "brims" on stage.
"We love cholo," stylist Trish Summerville, who dresses Pink, Mya, Ricky Martin and Aguilera, recently told USA Today. An indication of how quickly cholo is being absorbed into the mainstream is that the identical Olsen twins have been photographed in identical low-riding bandannas, while the Gap's cords, embroidered with Gothic script, were modelled in an ad campaign by Madonna.
No Doubt singer Gwen Stefani unveiled her collection of handbags for Le Sportsac last fall. Called L.A.M.B. (for love, angel, music, baby), Stefani's bags feature cholo's characteristic Gothic text, in homage, the singer said in a press release, to her Orange County roots. According to The New York Times, her new line for spring, which includes tight tank tops, gaucho pants and jackets hung with chains, is "infused with cholo references."
Other celebrities, from Justin Timberlake to Beyoncé Knowles, are flocking down to the real barrio --bodyguards and posse no doubt in tow -- to see famed tattoo artist Mr. Cartoon, who specializes in the kind of fine-line tattoos worn by imprisoned gang members. Using a sharpened guitar string threaded through an empty pen, and ink in shades of grey and black, just the way the inmates do it at San Quentin, Mr. Cartoon is the one who gave Eminem his signature look. "It gave him an edge, man," Mr. Cartoon told the Los Angeles Times. "He was a pretty boy and we had to ugly him up a little bit -- make him ugly like us."
According to the latest census, Hispanics are now the largest minority group in the United States, and Hispanic Americans aged 18 to 24 are the fastest-growing segment of the population. But they are clearly not the only sector buying into the look. Joker, Mr. Cartoon's secondary business, is a line of clothing, jewellery and accessories that now brings in $1.5-million a year. And tough, new cholo fashion labels, such as Denver's Chingaso Gear (chingaso being the cholo term for gang warfare) are becoming as ubiquitous as taco stands.
For an ad campaign this spring meant to reposition its brand to a younger, hipper market, Canada's Radio Shack chose cholo-Gothic typeface. Matt Litzinger of the Toronto-based ad firm Gee, Jeffrey & Partners, was the creative director.
"The choice of that kind of font made it look authentic," Litzinger explains . "Basically, you do everything you can to make it look like the ad you dreamed up in a boardroom doesn't look like it was dreamed up in a boardroom by a bunch of middle-aged white guys."
He takes his style cues from the fascinations of his target audience. "Part of [rapper] 50 Cent's popularity is that he has been shot nine times," he says. "He's lived it, so it feels more real." Realness, in an overhyped world, being achieved only through association with outlaw culture.
"The whole hip-hop fashion of wearing low-riders, for instance, comes from prison," Litzinger explains. "Inmates wear their pants like that in jail because they aren't allowed to wear belts so they can't conceal weapons. Here, we chose the Old English font because it's the one they choose to tattoo themselves with."
Fashion's infatuation with true grit is nothing new: Leather jackets were first worn by fifties rebels, and denim by sharecroppers. More recently, the homeless have inspired Jean Paul Gaultier and the dress of Sicilian prostitutes has showed up in collections from Dolce & Gabbana. What is interesting about the advent of cholo style is how bald the references are.
Joseph Rodriguez, a Latino photojournalist who documented cholo life for a book called East Side Stories: Gang Life in East LA in the late nineties (now on the shelves as a style bible at Urban Outfitters), remembers "guys coming around with clipboards from Ralph Lauren and Calvin Klein asking us about our clothes."
According to Rodriguez, it has now become commonplace at a store in the barrio called Sounds of Music for groups of Japanese kids "all cholo'd out," to walk in and snap up hundreds of T-shirts with religious icons and elaborate drawings. "Then they go out and buy a cholo ride like a '63 Chevrolet and ship it all to Japan."
What they don't realize, he says, is that even though these fashion tourists are playing dress-up, they are still playing with fire. "I have seen mothers in Stockholm picking up their kids wearing hats with old English lettering saying 'EastSide,' 'WestSide,' " Rodriguez says. "What they don't seem to realize is that if you go around toting these wears in certain neighbourhoods in L.A., you are likely to have a confrontation that could lead to serious violence and maybe death."
The thrill of cholo, of course, is that it is style tinged with the threat of violence. That it is fashion transformed, for once, into a matter of life or death is what gives it its all-important credibility.