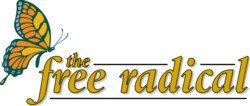 Eminem, Jay-Z make surprise appearances at Drake's show
New prince of hip-hop performs to sold-out crowd
By Jane Stevenson
Toronto Sun
August 2, 2021
The new prince of hip-hop, Toronto's own Drake, was symbolically handed his shiny gold crown by reigning kings Eminem and Jay-Z, who both made surprise separate appearances at the 23-year-old hometown phenom's sold-out show at the Molson Canadian Amphitheatre on Sunday night.
Just as Drake's close to two-hour show was wrapping up - it actually went well past the 11 p.m curfew - Eminem was first to walk on stage during Forever, repeating their Grammy Awards performance together earlier this year, and Jay-Z did his own Run This Town right afterwards.
The appearance of both rap A-listers, one after the other, caused hysteria amongst the already excited crowd of teenagers and twentysomethings who could barely contain themselves for most of the night as Drake brought his so-called The Away From Home Tour back to where it all started.
(I've never been smacked in the back of the head or body by so many drunken, sloppy, screaming young female fans at a concert in my entire professional life. Hey, I was a teenager once too.)
Missing in action was Drake's recently jailed mentor Lil Wayne, although he and his label, Young Money, was mentioned repeatedly by name throughout the night.
The only drawback of having such huge talent as Eminem and Jay on stage with him showed just how far Drake, whose real name is Aubrey Graham, still has to go as as a live performer.
He's personable, chatty and even sexy when he wants to be - kissing the back of the neck of a female fan named Sarah who he had brought up on stage - but let's not forget that 2010's Thank Me Later, is only his first full-length album after a year of major hype following his 2009 mixtape turned EP So Far Gone.
Drake is still finding his stage legs even if the Toronto audience, yes there were lots of men there too, were mad for him no matter what he did.
But it was hard to ignore the increase in confidence and bravado coming off stage was palatable during both Eminem and Jay-Z's appearances.
Other guests joining him included Rick Ross, Toronto's own Kardinall Offishall and opener Young Jeezy but it was the former star of Degrassi: The Next Generation who everyone - included the woman who had bedazzled Mrs. Drake on her t-shirt while others carried placards saying "I Love You Drake" - came to see.
There was definitely a sense of hometown pride amongst the youth gathered at the lakeside shed.
"This is home baby!" screamed an equally excited Drake to huge cheers.
Drizzy, as he's been nicknamed by Lil Wayne, first appeared in sunglasses and his trademark varsity jacket, black T-shirt and camoflauge-patterened pants.
Sharp looks aside, it took a while for the songs themselves to leave a lasting impression but such highlights as Show Me A Good Time, Fireworks (yes they were set off), I'm Going In, BedRock, Successful, Fancy, Best I Ever Had and the show-ending Over eventually stood out.
Drake's evolution as a live performer will be exciting to watch.
In the meantime, he's clearly already got the respect of two of the biggest names in rap.