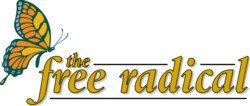 Articles on hate rapper, Jerome Almon, and his whining about Canada Customs
---
Murdercap Records expects $900 Mil in rapper profiling suit, "Canada doesn't have a hip-hop problem, it has a Black problem"
BadGalsRadio
October 12th 2007
Canada and the State Department have defaulted in hip-hop label owner Jerome Almon's $900 million lawsuit against them and according to the Murdercap Records CEO, have done so to avoid "devastating documentation" of the country's racial profiling practices.
As SOHH previously reported, Almon recently filed a suit alleging "wholesale profiling" of rappers and African-Americans by Canadian border officials, claiming that along with himself, numerous rappers including 50 Cent, Eminem and DMX have either been turned away or faced lengthy interrogations at Canadian borders.
"They [Canada] don't know what to do right now, because I know what they've pulled," Almon told SOHH exclusively regarding the default. "If I'm a liar, why don't they just call me a liar? They won't do it. The documentation speaks for itself."
Almon says that Canada's attack on African-Americans and rappers is partly an effort to blame them for the increased gang violence and gun murders in Toronto and Vancouver. He called Canada's border stance racist and hypocritical, arguing that pedophiles and terrorists are allowed into the country while hip-hop stars are excluded.
"America and Canada don't have a hip-hop problem, they have a black problem," he said. "A two-dimensional black problem."
Last year, Canadian authorities sought to ban 50 Cent and other "gangster"
rappers from performing in the country. Almon claims those same authorities also drew up Bills C-254 and C-95, which would ban all U.S. rappers and their CDs from Canada by categorizing hip-hop as hate speech.
Almon has even set up a Web site at abadraponmurdercap.com with information that he claims documents the discrimination, while also defending hip-hop culture.
Melisa Leclerc, a spokesperson for Stockwell Day, Canada's minister of public safety, declined to comment to SOHH on the specifics of the case, but she did say that the Canadian government is "committed to ensuring the fair treatment of all travelers to Canada." She also maintains that the criteria and indicators used by the country's border services officers do not discriminate on grounds protected by the Canadian Human Rights Act.
The lawsuit - which was prepared by the chief of Detroit's American Civil Liberties Union (ACLU) - also names US Secretary of State Condoleezza Rice, Jay-Z, Olivia, Colin Powell, Toronto Mayor David Miller and Spike Lee, among others, as witnesses.
Almon claims that Rice is in collusion with the Canadian government despite knowledge of the country's racial profiling practices.
Because the defendants named in the suit did not respond within the allotted period of time - in this case, 60 days - Almon can now seek a default judgment, which involves the court ruling on the case and potentially awarding him up to the full amount of his claim, and possibly legal fees.
Almon said he expects to be awarded the full $900 million and will not consider dropping the suit in exchange for a settlement.
"The only way they can stop me from taking that money is if I'm dead," he said. "They know what they've done."
---
'Racial profiling' at our border
Detroit rapper claims discrimination by immigration officials
August 24, 2021
Vancouver Province
By Elaine O'Connor
Passengers from the U.S. enter Canada Customs at Vancouver airport. Border officials say neither race nor status as a gangsta rapper would bar a visitor from entry to Canada.
More than 30 celebrities have been subpoenaed to testify in a $900-million lawsuit against Canadian immigration officials by a Detroit gangsta rapper who is alleging racial profiling at the border.
Jerome Almon, a rapper with The BlakkAttakk, the group responsible for songs such as "On Ya Neez B----" and "How Stella Got My Backhand," filed the suit in Michigan's U.S. district court earlier this year.
This week, 37 witnesses -- from rap stars and U.S. celebrities to Canadian federal ministers -- were ordered to appear in court Sept. 22. to testify about their treatment by Canadian authorities. Among the witnesses are hip-hop icons Jay-Z, Snoop Dogg, DMX, Diddy, 50 Cent and Eminem.
They will be asked to testify alongside Colin Powell, Oprah Winfrey, Martha Stewart, Mick Jagger, Jenna Jameson, Condoleeza Rice, Heidi Fleiss, Kobe Bryant, Paris Hilton, Keith Richards, Spike Lee, Tom Sizemore and former Taliban officials Mohammed Hassan and Abdul Hanifi.
Former ministers of citizenship and immigration Judy Sgro and Dennis Coderre, retired CCRA minister Elinor Caplan and MP Belinda Stronach were also called, as were the president of Canadian Border Services Agency Alain Joliecour, Toronto Mayor David Miller, former head of the Ontario Human Rights Commission Keith Norton, and Selwyn Pieters, a Toronto lawyer representing racial minorities in human-rights cases.
The suit "seeks redress from Canadian government officials who have violated [Almon's] right to traverse the Canadian border without being repeatedly subjected to unwarranted, protracted and highly punitive detentions and interrogations as well as outright refusals to allow the plaintiff to enter."
The 41-year-old rapper, known as Slikkfordays, told The Province that "Paris Hilton and Martha Stuart [sic] and Tom Sizemore are the most important witnesses. Those three were chosen because all have criminal convictions and two have done prison time and Paris Hilton has done jail time, but all three entered Canada with impunity."
Almon said the reason for their swift passage was simple: "They're white and they're not rappers."
He alleges systemic racism among border guards, detailing the slurs of several guards in the suit.
He claims he's been stopped, turned back or detained 117 times between 1998 and 2004 while travelling between Detroit and Toronto.
He said he's never been convicted of a criminal offence, but admits to being arrested twice.
Almon points to other incidents of rappers being stopped:
- In 2001 blues musician Wilson Pickett alleged he was strip-searched at the Ottawa airport.
- In January 2003 DMX was refused entry to Canada at Calgary's airport a week after he was arrested in the U.S. for dangerous driving and providing forged documents.
- Members of 50 Cent's G-Unit crew were stopped from performing in Vancouver in 2005.
White rappers have also been harassed. In 2000, Ontario Attorney-General Jim Flaherty tried to have Eminem stopped at the border before a Toronto concert, charging his hate-filled lyrics promoted violence against women.
Almon's group has yet to release an album (their first, Porno Stars, is due in October), and some see the suit as a publicity stunt. The CEO of MurderCap Records, Almon is seeking $900 million in damages.
Federal Canadian Border Services Agency spokesman Derek Mellon said in a
statement: "Our officers are provided with cultural-awareness and diversity training with anti-racism components and do not discriminate according to race, nationality or religion."
Faith St. John of the B.C. region of CBSA said a person's religion or race wouldn't have an effect, nor would their status as a gangsta rapper.
"No, their career would not be a factor."
---
U.S. Rapper sues Canada for racism
U.S. Rapper Drops $900-million Racism Suit on Canada . . .
August 22, 2021
The (Vancouver) Province
By Mike Roberts
Now this one oughta be good.
Detroit hate rapper Jerome Almon -- his least offensive "songs" include "On Ya Neez B----" and "How Stella Got My Backhand" -- has subpoenaed 37 American celebrities in a racial profiling lawsuit that claims Canadian authorities blame rappers for increased gang and gun violence in Vancouver and Toronto, and have systematically banned or detained black U.S. rappers at the border.
Almon -- CEO of MurderCap Records -- names 95 border guards and two former federal immigration ministers in his spectacular suit. He's seeking US$900-million in damages for business he says he lost in Canada because of harassment at the border.
Celebrity web site TMZ.com first revealed court documents today that "command" 37 A-list celebrities -- including Oprah Winfrey, Mick Jagger, Jay Z, Condi Rice, Snoop Dogg, Eminem, Martha Stewart, Colin Powell, Paris Hilton and dozens more -- attend Michigan Federal Court Sept. 22 and bring with them: "Any and all legal documents relating to any and all arrests, jail time, permits or applications to enter Canada or work in Canada . . . (and) other work related projects slated to be filmed or performed in Canada."
Almon -- who's "music" may be protected as free speech in the U.S. but certainly pushes the hate-mongering threshold of Canada's Charter -- says he's been detained and questioned at the border 117 of the last 120 times he crossed into Canada.
Almon tells TMZ: "The white celebrities have been directed to appear, in order to show the hypocritical nature of Canadian policy toward rappers. Some of the white celebrities have far worse records than these rappers, but are still allowed to enter Canada with the red carpet rolled out."
---
Not alone in border hassles: Rapper
Lawsuit alleges artists from Pickett to 50 Cent targeted
Toronto Star
By Ben Rayner, Pop Music Critic
January 18, 2021
A Detroit rap impresario suing Canadian customs officials for undue harassment at the border says the government is "begging for more than they expect" when his case comes to court.
Jerome Almon, 41, filed a $900 million lawsuit against several high-ranking customs and immigration officials, as well as 45 individual customs agents, alleging that he's been "repeatedly subjected to unwarranted, protracted and highly punitive detentions" since 1992.
Almon, the founder and CEO of Detroit rap label Murdercap Records, claims he has been singled out for persecution not just because he's black, but because of his association with the hip-hop industry. And he says he has the "absolute" evidence to prove his claims in court.
"It's as simple as this: I don't believe I should allow someone else to go through what I've been through," Almon said yesterday. Besides detailing his own experiences at the border – plus allegations of racist slurs and false accusations of having a criminal record by Windsor customs agents – Almon's court documents cite instances where Canadian officials have mobilized against American musicians, including Wilson Pickett, DMX and 50 Cent.
DMX cancelled shows in Calgary and Saskatoon in 2002 after being denied entry into Canada, despite having shot a movie in Toronto weeks before. And although he failed, a Toronto MP spearheaded a very public campaign to keep 50 Cent from touring Canada in late 2005, weeks after the rapper wrapped a movie shoot in Toronto.
"If 50 Cent or DMX come into Toronto to shoot movies, the red carpet is rolled out to get the $50 million," said Almon. "But in 30 days in DMX's case, six weeks in 50 Cent's case, they're the worst criminals on the planet ..."
Almon, a former U.S. fundraiser for the Caribana Festival, does extensive recording in Toronto, has had two serious girlfriends here, has registered his company in Canada and reckons "about half the people I work with are Canadian." Thus, he says, his constant run-ins with Customs have severely curtailed his ability to run Murdercap Records properly.
Local hip-hop promoter and Sony/BMG Canada head honcho Jonathan Ramos says that Almon might have a point about rap artists and the border. In recent years, he's been forced to cancel shows by Dead Prez, The Roots, Ghostface Killah, Nas and Common, among others, due to troubles with customs and immigration officials. The main problem, he says, is the lack of consistency that arises when individual border guards are left to make decisions as to who enters the country.
"Our border people have a terrible reputation internationally. Entertainers, anyway, consider Canada harder to get into than any country in the world," said Ramos, although he concedes, "it's gotten better. The profile of the average border guard has changed radically. There are now people of colour and females, when before it used to be, from my experience, a 45-year-old white guy who lived somewhere along the border. So whenever they saw anybody, some indie-rock dude with grimy hair who climbed out of a van, immediately they were, like: `Drugs.' Now we sometimes get people who say: `Hey, man, could I have your autograph.'"
Derek Mellon, spokesperson for the Canada Border Services Agency, declined comment on the case but said officers "don't discriminate according to race or nationality or religion."
Halt! Who goes there?
American entertainers banned or delayed at Canada's border:
December 2005 – Liberal MP Dan McTeague asks the immigration minister to bar 50 Cent from crossing the border, alleging his music glorifies crime. The New York City rapper gets special documents to enter the country.
October 2005 – A special permit gives Martha Stewart last-minute permission to enter Canada to shoot a pumpkin festival in Nova Scotia for her talk show.
March 2003 – The Canadian leg of DMX's tour is cancelled; the second time in three months that DMX, real name Earl Simmons, is unable to get across the Canadian border to perform.
April 2001 – Former Mötley Crüe drummer Tommy Lee can't cross the border because of a criminal record, so his Canadian Music Week appearance is cancelled.
Compiled by Nelia Raposo/ Toronto Star Library from Star files
---
Detroit rapper sues over alleged Canadian border hassles
CBC News
January 17, 2021
The owner of a hip-hop record label based in Detroit says he has launched a lawsuit against Canadian immigration officials over alleged racial profiling of black hip-hop stars.
Jerome Almon names 95 border guards and two former federal ministers of immigration, Denis Coderre and Elinor Caplan, in the lawsuit filed in Michigan last week.
Almon told CBC radio he has been detained and questioned at the border 117 of the last 120 times he crossed into Canada.
He is claiming $900-million US in damages in the suit, saying his right to do business in Canada is being impeded by harassment at the border.
"My complaint is rather simple. I'm alleging that Canada Customs and Immigration are barring me from entering Canada to conduct business because I'm a black rapper from Detroit," he said.
Almon owns Murdercap Records, a moniker that reflects Detroit's status as murder capital of the U.S.
He represents Canadian artists and claims to have recorded recent albums in Toronto and Ottawa.
But when Almon tries to cross the border, he is held up for 45 minutes to three hours, he said.
"Their claim is that I have not turned in a police clearance to enter Canada as required by Canada Immigration and that I have a criminal record," he said.
Almon said he has never been convicted of a criminal offence, but he has been arrested twice and those arrests have stayed on his file.
Earlier appeals have failed to resolve problem: Almon Appeals to earlier immigration ministers and to the Ontario Human Rights commission have failed to correct the problem, he said.
Although Almon's lawsuit was launched in Michigan, he cites the Canadian Charter of Rights, which would not apply there. He also says international law protects his right to conduct business.
Almon's songs include On Ya Neez Bitch and How Stella Got My Backhand.
A female police officer who was called to the border at one attempted crossing listened to the CD and hated the music, he said.
He claims to have the support of Canadian hip-hop artists for his campaign.
Almon has been making public complaints about racial profiling at the border since 2003.
There has been no official response from Canada.
---
Is Canada profiling U.S. rappers?
Rolling Stone
January 16, 2021
By Elizabeth Goodman
Jerome Almon, CEO of Detroit-based Murdercap Records, has filed a eyebrow-raising $900 million lawsuit in federal court against the Canadian government, the American State Department and U.S. Secretary of State Condoleezza Rice. The suit, apparently prepared for Almon by the chief of Detroit's American Civil Liberties Union accuses the defendants of "wholesale profiling" of rap artists and African-Americans.
Almon claims that he can document more than 80 instances between 1992 and 2003 during which he was detained and questioned by border guards while trying to enter Canada. He also says that he was periodically and falsely accused of having a criminal record and that racist comments were directed at him by Canadian officials. But according to Almon, the suit is not being filed solely on his behalf.
Almon reportedly mentioned well-documented incidents in which everyone from DMX to 50 Cent to Eminem have been either refused entry or detained while attempting to enter the country. According to Almon, Canada is engaging in profiling based on a government-held belief that rap music can be blamed for an increase in gang violence and violent homicides in Toronto and Vancouver.
" They're treating us as if we're criminals,'' Almon said, adding, "If the Klan had a police force, it would be the border services.'' The Canadian government has reportedly pointed to a shooting that took place in Toronto in 2003, after a 50 Cent show as an example of the direct connection between rap music and gun violence.
So what's Condoleezza Rice have to do with this? According to Almon "the State Department has in its possession secret internal Canadian investigative reports admitting that the country is worse at racial profiling than the U.S., yet, Rice has sided with the Canadian government against African Americans in what he says is destined to become 'The State Department's Katrina.'"
Almon's conspiracy theory further alleges that not only is the U.S. State Department aware of Canada's prejudicial policy, but that it is complicit in a bribery cover-up relating to one of 50 Cent's aborted Canadian tours.
Further, he alleges that while Canada profiles U.S. rappers, it is protects known Muslim terrorists responsible for U.S. casualties. He also claims Canada has a Rap Intelligence Unit that employs information-sharing with the FBI.
Regardless of how batshit (or not) you find these claims to be, the trial should be fun to follow. Check out this incredible list of alleged witnesses: 50 Cent, Secretary Rice, Jay-Z, P. Diddy, Oprah Winfrey, Colin Powell, Eminem, and Spike Lee.
What do you think? On the one hand these claims sound really outrageous and paranoid, but on the other hand there are facts to back them up. Is there any truth to Almon's claims?
---
Rapper: I'm target of border unit
Checked 117 times entering Canada
Toronto Sun
November 29, 2020
By Tom Godfrey
U.S. rapper Jerome Almon says a secret customs rap intelligence unit is responsible for trying to ban him, 50 Cent, DMX and others from Canada because of their gun-glorifying tunes.
Almon, 30, aka slickfordays, of the band Blakkattakk, said "unit" members were behind a bid last week to ban 50 Cent from Canada because of his music.
The Detroit native has been trying since 2003 to return to Toronto, where he has family and owns a rap label, Murdercap Records, which has a stable of eight artists.
"Customs is saying (rap artists) are contributing to the murder rate and culture of gun violence," Almon said from Detroit yesterday.
He said even though he doesn't have a criminal record, he's been sent for secondary checks 117 of the 120 times he's crossed into Canada.
"The last time I tried to come up they brought me back in handcuffs," he said. "They said I'm going to jail next time."
He's warned 50 Cent, DMX, Jay-Z and others about the tough Canadian laws, Almon said.
"I think Canada is targeting rappers," he said. "I can see less rappers travelling up there to perform."
He said he was banned while travelling to Toronto for a national tour to launch a new CD Porno Star, that included tunes like: Lyin' Bitch, On Ya Neez Bitch and How Stella Got My Backhand.
"Everything stops when the customs people run my name in their computers," he said. "Next thing you know there are cops everywhere."
He said details of the rap unit surfaced in a hearing that was told its members probe the background of rap stars, their criminal records, friends and whom they're feuding with.
Cara Prest, of the Canada Border Services Agency, said it never comments on specific units.
"We have a lot of intelligence groups that look at a lot of issues but we can't talk about them," Prest said.