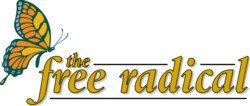 Al Sharpton proposes ban on rappers
Wants those connected with violent acts to be denied airplay

MSNBC.com (Associated Press)
March 8, 2021
NEW YORK - The Rev. Al Sharpton is putting in his two cents about the latest drama involving 50 Cent.
The civil rights leader on Tuesday proposed a ban that would muzzle artists who are connected to any violent acts, denying them airplay on radio and television for 90 days. Though he did not single out 50 Cent by name, he told The Associated Press that a recent shooting linked to a feud involving 50 demonstrated the need for such a policy.
"There's a difference in the having the right to express yourself and in engaging in violence and using the violence to hype record sales, and then polluting young Americans that this is the key to success, by gunslinging and shooting," he said.
Whether or not that's been the key to 50's success, he's certainly having a lot of it these days.
50 Cent is poised to debut at No. 1 on next week's album charts with his new album, "The Massacre. The follow-up to his 2003 debut, "Get Rich or Die Tryin"' — which sold 8 million copies — "The Massacre" is on track to sell about 1 million copies in just four days. In addition, he's got the nation's No. 1 single with "Candy Shop."
It comes a week after a bitter feud broke out involving the rapper and his former protege, The Game. A member of The Game's crew was wounded during a shooting outside a New York hip-hop radio station, where 50 Cent — who produced part of The Game's platinum-selling debut album — was on the air, announcing that he was kicking him out of his G-Unit clique.
No one has been arrested for the shooting, and police are still investigating the incident, but some in the media have suggested it may have been the beginning of violent dispute between the two rappers, who flaunt a gangsta image: Both are former drug dealers and both have been shot multiple times. There have been comparisons to the feud between Tupac Shakur and the Notorious B.I.G. nearly a decade ago; both rappers were shot to death in separate slayings that have not been solved.
Perhaps coincidentally, rapper Lil' Kim is on trial for perjury and conspiracy in connection with another shooting that occurred outside the same hip-hop station in 2001. Lil Kim is accused of lying about the incident to protect the alleged shooters.
Meanwhile, Newsweek reported this week that the federal government is investigating the entire rap industry for alleged crimes; already, Irv Gotti, head of The Inc. label, was arrested earlier this year on money laundering charges. A federal indictment alleges the label, home to Ja Rule and Ashanti, was part of a murderous criminal enterprise that protected its interstate crack and heroin operation with calculated street assassinations.
Sharpton stressed that he was not targeting 50 Cent or The Game in his new crusade, and noted he did not know what role, if any, the two had in the shooting. But he did say there should be a process in which violent acts involving rap acts are punished by denying them publicity on the airwaves.
"The whole body politic of America addressed Janet Jackson's breast, and it didn't hurt anybody," he said of the infamous Super Bowl flashing. "Here you have actual bloodshed, and people are not even responding at federally regulated radio stations. ... black kids are expected to shoot each other, and nobody cares? Well I care, and I think somebody should do something about it."

A request for comment to Universal Music Group — the parent company of 50 Cent's label Interscope — was not immediately returned, nor was a request put into MTV or Sony BMG.
A representative for Hot 97 (WQHT-FM in New York) said the radio station meets Federal Communications Commission standards.
"We in no way condone acts of violence," station spokesman Alex Dudley said. "We hope that the perpetrators of these violent acts are prosecuted to the fullest extent of the law by the proper authorities."
Bryan Leach, a vice president at TVT Records (home to platinum-selling rappers such as Lil Jon and the East Side Boyz and the Ying Yang Twins), said he wasn't sure Sharpton's proposal was the right way to resolve rap-related violence. But he conceded the issue needed to be addressed.
"I think we can be vocal and I think we can show people that it's something that concerns us just like piracy concerns us," he said. "Violence in songs and violence in terms of how it translates in society, in particular the black community, is something that concerns a large part of the record industry."
Leach said he was also concerned that the media was sensationalizing the events of the past week and potentially inflaming the situation.
"A lot of it doesn't seem to be coming from people who really understand the history, really understand the parties involved, really understand a lot of the facts," he said.
Click here to read The Source news release
---
Rev. Al airs gangsta ban plan
New York Daily News
March 7, 2021
By Tracy Connor and Bill Hutchinson

The Rev. Al Sharpton is calling for a 90-day ban on radio and TV airplay for any performer who uses violence to settle scores or hype albums. "There has to be a way to step in and regulate what's going on with the airwaves and with violence," Sharpton told the Daily News yesterday. "The airwaves are being used to romanticize urban violence."
The activist minister plans to ask the Federal Communications Commission and the country's major radio broadcasters to back his proposal.
His call follows last week's shooting outside Hot 97 radio's SoHo studios that apparently was sparked by a feud between rappers 50 Cent and The Game.
A member of The Game's entourage, Kevin Reed, 23, of Compton, Calif., was shot in the buttocks after 50 Cent bad-mouthed The Game during an on-air interview at the radio station.
Bad blood between 50 Cent and The Game continued to boil over the weekend when The Game challenged his former mentor to "Come get me, you little bitch!" during a concert in Long Beach, Calif.
Last night, 50 Cent was escorted through LaGuardia Airport by Port Authority cops "for his own protection" when he arrived on a plane from Detroit about 8 p.m., a Port Authority spokesman said.
Said Sharpton, "We may not be able to stop people from shooting, but we can stop people from profiting from the violence." Sharpton declined to comment specifically on the beef between 50 Cent, who was born Curtis Jackson, and The Game, whose real name is Jayceon Taylor.
Sharpton said he has no intention of trying to broker peace between the two rap stars, who have both recently released top-selling CDs.
"You can't deal with this on an artist-by-artist basis," he said. "I'm not going to become a mediator between artists. This is a recurring problem."
In a letter Sharpton plans to send to the FCC and broadcasters, he said the outcry against violence among entertainers should be just as loud as the response last year to Janet Jackson's breast-baring Super Bowl stunt.
"I recall the outrage that the FCC and others displayed in response to the Super Bowl performance of Janet Jackson," Sharpton wrote. "Yet, when acts of violence happen around radio stations that actually have caused bloodshed, there has been a strange and disturbing silence from all quarters."