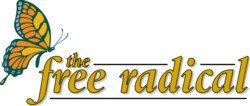 Hollywood examines its soul
SANTA MONICA, Calif. - In a swank beachfront hotel Friday, screenwriters and producers debated the topic "Guns Don't Kill People Writers Do.
12/17/99-
USA TODAY
By Claudia Puig
A look at three of the most prominent spokespeople for segments of the industry. "We who create entertainment must honestly acknowledge and urgently address the responsibility we all have to eliminate excessive or gratuitous or unpunished violence," veteran writer Sy Gomberg said. "Otherwise, children will continue to kill children."
Diametrically opposed was writer/director Brian Helgeland, who wrote L.A. Confidential and directed the ultraviolent Payback.
"I wouldn't know how to respond to a code or a consensus as to what's responsible and what isn't acceptable," said Helgeland, whose long blond hair and shorts suggested he was ready to hit the nearby surf. "That is only for me to answer in my mind."
Hollywood is divided on the issue of its responsibility in the face of youth violence. But no matter which side each individual comes down on, the mood these days is downbeat and worried in the wake of an impending federal inquiry into the entertainment industry's marketing practices to children.
While some in the industry believe that violence is a serious issue in entertainment today, others fear that President Clinton is straying perilously close to censorship in calling for an investigation into the marketing of violent films, video games and music.
"It's a very interesting dichotomy," said Warren Littlefield, former entertainment president of NBC and now a producer. "There's a very strong 'don't tread on me' free speech and 'we are not the problem' line of thinking.
"At the same time, there's 'but we have to be part of the solution.' "
Since Clinton's surprise announcement Tuesday, entertainment execs have been bracing themselves in anticipation of internal correspondence being subpoenaed by the Department of Justice and the Federal Trade Commission, which will oversee the 18-month study.
"This is probably going to cost the industry millions of dollars in legal fees," said Jack Valenti, head of the Motion Picture Association of America. "The reality is we're going to have a study and there are going to be subpoenas. You prepare for it by getting your lawyers all organized."
Most in the industry are upset by the recent school shootings and by teen violence. "We would have to be so insensitive to the point of being dead not to feel some self-imposed pressure and not to question our own responsibility," said producer Mark Johnson, whose television show Falcone (inspired by his film Donnie Brasco) was shelved at CBS because of its violent subject matter.
"We in Hollywood are Dr. Frankenstein right now," said screenwriter and playwright William Mastrosimone (Extremities). "We think we are so clever and so brilliant and that we have these great creations we want to give to the world, but we have created a monster. I'm not saying it's all our fault. But in the equation of lethal violence in schools, I say we are a factor."
Others in the industry who have contributed to Clinton's campaigns and to the Democratic Party feel betrayed, though no one will go on the record about it.
"Damn it, I think he's right! We can't do this to our kids," said Gomberg (When Willie Comes Marching Home).
There is widespread concern in Hollywood about a study that can subpoena memos and e-mail. "Anything that smacks of government intervention is scary," Johnson said.
At the weekend conference where filmmakers and television programmers met to discuss many entertainment-related topics, a strong current of cynicism wafted in with the sea air.
Hollywood is an easy target, most agree.
"This is the classic hunt for a scapegoat yet again and a pandering of politicians to the public's need to pin the blame on someone and 'do something about it,' " said Tess Taylor, president of the National Association of Record Industry Professionals. "The main thing that will keep people from committing crimes is values, not an investigation by bureaucrats."
Industry insiders do want bureaucrats to consider other aspects in the dialogue about youthful violence. Those include:
Guns. Many quote statistics about countries like Japan and Canada, where violent entertainment is as available as in the USA but which have markedly fewer violent crimes because of the unavailability of guns.
"Hollywood could do better, but Washington doesn't need to go 3,000 miles to figure out what the problem is," said screenwriter Paul Attanasio, a creator of TV's Homicide: Life on the Street. "The problem is the government is not controlling guns."
Variable culpability. Most attending the weekend conference attacked the video game industry as being more dangerous than movies, TV or music. "There is the marketing of violent materials to youths in America," said producer Sean Daniel (The Mummy, The Jackal). "But I believe that the video game industry, which has gone completely unregulated, is clearly coming in for its well-deserved attention."
Screenwriter Stephen Sommers (The Mummy) agreed. "I passed by a video arcade the other day and saw pure violence. They were kicking each other's heads off, and blood was spewing. I would rather my 4-year-old daughter watch most R-rated movies than go to a video arcade."
Self-policing. The industry must come up with creative solutions before any are imposed, most entertainment insiders say. "We ought to be smart and head it off by showing more than hubris and arrogance to the world," Mastrosimone said.
John Rousseau, publisher of GamePro magazine, urged video game companies to self-police content in their products and ads. The magazine recently pulled an ad that featured a ghoul impaled by another with the words "Destroying your enemies isn't enough. You must devour their souls."
Proactive stances. Some writers attending the conference urged their colleagues to avoid creating violent material.
Gomberg formed the Committee to End Violence. Mastrosimone wrote Bang, Bang, You're Dead, a play available free on the Internet that's "intended to be performed by school kids as a tool for students to confront the potential killer in the audience," he said.
He denounced Hollywood's "strident silence" toward needless violence. "I'm not against violence. I'm against gratuitous violence. The violence where there is no remorse. Violence that is made to look like fun, filmed in slow-motion, lighted beautifully and adorned with glib lines and uncaring heroes."
The pumped-up volume of violence. On the "Guns" panel, writers discussed the studio practice of increasing the violence in movies. "Every picture I have done has come out more violent than what I wrote," said screenwriter Steven De Souza (Die Hard, Die Hard 2). "I have sat at the screening of one of my movies and been stunned at the level of mayhem that somebody put on the screen." It is that kind of practice that Clinton's investigation aims to document.
Political posturing. "Today, politicians live by polls, and the polls show that if you attack Hollywood, it sends your numbers rising," Valenti said.
"I think the idea is worthy," producer Brian Grazer (Ransom, Liar Liar) said of Clinton's investigation. "What trumps it up and makes the lunacy of it is it's being initiated by somebody whose own morality is deeply in question."
Some say Clinton is desperately seeking a positive legacy by championing a popular issue. "Nobody is thinking Bill Clinton is going to clean up violence in Hollywood," Sommers said. "But it's sexy. It's better news to go after Hollywood."
Contributing: Josh Chetwynd, Bruce Haring and Mike Snider
As entertainment is targeted in the debate over violence and the young, spokespeople for segments of the industry have come to the forefront. A look at three of the most prominent: Rosen: Music executives care Lowenstein: Adults power video-game sales Valenti:
Standing by ratings
By Ann Oldenburg, USA TODAY
When President Clinton announced an investigation into the entertainment industry last week, Recording Industry Association of America president Hilary Rosen was among those who felt a little burned.
She had attended a violence summit at the White House, where participants felt that no one entity was being blamed and that a nonprofit group would be set up to look into the issue. Then Clinton attacked. And it stung.
"That will be a permanent feeling," Rosen says, sitting in her office just blocks from the White House. But "we're getting on with it now. We've pledged our cooperation, and we anticipate a cooperative and productive time."
Rosen, a political pro, has been with the RIAA since 1987, its president since May 1996.
After graduating from George Washington University, she began her career at a lobbying firm that included the Music Publishers Association.
"I've always been into music," she says.
Rosen, 40, is a new parent: She and Human Rights Campaign executive director Elizabeth Birch just adopted 5-month-old twins. She's thoughtful, not fearful, about her kids and the world they face. "It's my responsibility to influence the way they hear messages."
She has seen the music industry under fire before: Albums carry warning stickers; MTV has launched an anti-violence campaign; and she's on the board of a program called Talk With Kids to help parents understand labels and music.
But the Columbine incident, she says, was "a national turning point." She adds: "Our executives and artists care about this country. We're not trying to deflect or accept blame."
She says parents think the media influence kids more than kids think the media do. And she says the RIAA doesn't have a big political strategy. "I think all we can do is try to act as thoughtfully as we can."
By Mike Snider, USA TODAY
Video games, just kid stuff?
No way, says Doug Lowenstein, president of the Interactive Digital Software Association. The software industry, which creates electronic games played on personal computers, over the Internet and on console systems and is on target for $7 billion in sales this year, is fueled by sales to those 18 and older.
More than half (54%) of those who play console game systems, such as Sony PlayStation and Nintendo 64, are over age 18, says Lowenstein, who cites the IDSA's surveys. Nearly one-fourth are over 36 years old. And those who play games on PCs tend to be even older: 70% are over 18, and 40% are over 36.
Thus, the investigation called for by the president and senators into violence in entertainment marketing aimed at children is slightly misguided, says Lowenstein, who was legislative director to former senator Howard Metzenbaum, D-Ohio. "The fact is that this is not an industry dominated by kids anymore."
The IDSA, which counts among its 40 or so members such gamemakers as Nintendo, Sony, Sega and Electronic Arts, will cooperate with the Justice Department or the Federal Trade Commission, Lowenstein says. But, he adds, "to me this is part of a very concerted effort by people in the political community to put pressure on the entertainment industry."
Lowenstein, a Washington University political science graduate and father of two daughters, ages 17 and 12, says the focus on entertainment violence could distract attention from "truly deep-seated issues" facing today's youth, such as isolation, self-image, peer problems, mental health, parental responsibility and defects in the educational system.
"These are very tough issues, and they are expensive to address," the 48-year-old former reporter says. "I'm not smart enough to offer all the solutions. But even if we offer to remove all violent media from the face of the earth, we're still going to have troubled kids with problems."
Other issues facing the software industry include digital copyright, trade and piracy. "What is more frustrating to me is not that we can't work on other issues," he says. "It's that this obscures a lot of the extraordinary and important facts about this industry and how it's developed and how important it is to the high-tech industry."
By Josh Chetwynd, USA TODAY
A distinguished man with a head of white hair and obvious flair (he wears black cowboy boots), Motion Picture Association of America chairman Jack Valenti uses his Texas drawl to dispense engaging homespun homilies.
But that description doesn't do justice to this veteran Washington operator known for his tremendous political acumen.
A self-made man who graduated from high school at 15 and went to the University of Houston at night, Valenti entered politics when JFK was assassinated. He was in the motorcade that day, and his friend Lyndon Johnson asked him to come to Washington as an assistant.
Valenti, 77, has been there since. He became head of the MPAA, Hollywood's most important lobbying arm in Washington, in 1966.
Among his accomplishments: helping expand the movie industry into a global enterprise and devising the movie ratings system. Valenti stands by the system, created in 1968, but concedes that some movies are probably too violent.
A parent of three (one a studio executive and another a screenwriter), Valenti used the ratings when deciding which films to let his children see. "I checked things out. They never had any problems with it. As a matter of fact, none of their friends - and they've got hundreds of them - ever got into trouble," and they all went to the same movies.
In dealing with the current political hot potato, Valenti will take the smooth approach he has employed for three decades: "I don't get personal. The main thing is you must earn people's trust. . . . I don't play cute around the turns."
As for his future, retirement could come in "10 more years or 10 more weeks." He'll go on "as long as I can work 15 or 16 hours a day . . . and feel good at the end. . . . The minute it turns from being fun, I'm out of here, and I'll go into another career."