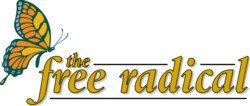 Articles on A Serbian Film
---
A Serbian Film pulled from FrightFest
London film festival decides not to show heavily cut version demanded by BBFC and Westminster council insisting that 'a film of this nature should be shown in its entirety'
August 27, 2021
By Xan Brooks
The Guardian
A controversial film that pivots around a scene of self-styled "newborn porn" has been pulled from the schedule of London's FrightFest film festival after Westminster council ruled it could not be shown in its uncut version. Directed by Srdjan Spasojevic, A Serbian Film had been due to screen at the Empire cinema in Leicester Square on Sunday.
A Serbian Film tells the tale of a former porn star who is lured out of retirement and contains a scene that depicts the rape of a newborn baby. According to its director, the scene is entirely justified. "This is a diary of our own molestation by the Serbian government," says Spasojevic. "It's about the monolithic power of leaders who hypnotise you to do things you don't want to do. You have to feel the violence to know what it's about."
But the British Board of Film Classification were less convinced and demanded 49 individual cuts that amount to nearly four minutes of screen time. "The film-makers have stated that A Serbian Film is intended as an allegory about Serbia itself," admitted a BBFC spokeswoman. "The board recognises that the images are intended to shock, but the sexual and sexualised violence goes beyond what is acceptable under current BBFC guidelines [for an 18-certificate]."
FrightFest initially planned to show the picture in its original uncut version, but were overruled by the local council. "FrightFest has decided not to show A Serbian Film in a heavily cut version because, as a festival with a global integrity, we think a film of this nature should be shown in its entirety as per the director's intention," said the event's co-director Ian Jones.
A Serbian Film was first unveiled at the South-by-Southwest festival earlier this year where it appeared to pole-axe most reviewers "I think the film is tragic, sickening, disturbing, twisted, absurd, infuriated, and actually quite intelligent," wrote the critic Scott Weinberg. "I admire and detest it at the same time. And I will never watch it again. Ever."
---
Controversial snuff film edited
Toronto Sun
November 26, 2020
Bosses behind controversial new horror movie A Serbian Film have been forced back to the editing suite to remove a number of gory scenes in a bid to secure a release in Britain.
The dark new thriller, directed by Srdjan Spasojevic, tells the story of a washed-up porn star who is unwittingly drafted into a snuff movie, and it has already provoked outrage across Europe.
The picture was banned from a film festival in Spain earlier this month, while U.K. officials stopped a planned screening at London's recent Frightfest movie event.
Executives at the British Board of Film Classification (BBFC) objected to the level of sex and violence shown onscreen and demanded a number of scenes be removed.
A BBFC spokeswoman says, "A number of cuts were required to remove elements of sexual violence that tend to eroticise or endorse sexual violence."
Over four minutes of footage has been cut and the film is now set for a December release.
A spokesman for the film's distribution company, Revolver Entertainment, says, "Revolver remains committed to releasing the closest possible version of the film to the director's original cut. The company recognizes that the film is an uncompromising, artistic and political statement from a unique film-making vision and remains fully supportive to (sic) the director."