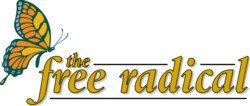 Priestley tagged to play sex-killer Bernardo in film
— 'He would be perfect'
December 9, 2020
by Susanne Hiller,
National Post, with files from the Canadian Press
TORONTO - A Toronto film producer immediately envisioned actor Jason Priestley as the perfect Paul Bernardo when he optioned the rights to a book about the sex-killer three years ago.
Mr. Priestley, best known for his portrayal of the clean cut, morally righteous Brandon Walsh in the teen drama Beverly Hills 90210, is considering an offer to play Bernardo in a planned feature film about the case.
The movie, which is being produced by Norstar Filmed Entertainment Inc. in Toronto, is based on Invisible Darkness, a detailed true-crime account of the rape and murder case written by Stephen Williams.
Lawyer Tim Danson, who represents the families of slain teenagers Kristin French and Leslie Mahaffy, said they were sickened by the idea of a film company making a profit from their daughters' murders.
Peter Simpson, Norstar's president, said he realizes the subject is controversial, but feels it is time the story be told in a responsible manner.
"This is a important story to be told," he said. "The film is about how society could breed this couple. It's quite terrifying."
Mr. Simpson said he has not seriously considered any other actor in the Bernardo role besides Mr. Priestley. He would not say who is being considered for the role of Karla Homolka, Bernardo's former wife.
"No. I've always thought Jason was the right person to play Bernardo," said Mr. Simpson yesterday. "We're kind of pals. I've worked with him before and I know what he is capable of. I know he would be perfect."
Mr. Priestley, who is from Vancouver, has not signed a contract with the company, his Manhattan publicist said yesterday. "He is in discussions with Peter," said Christina Papadopoulos.
Howard Hampton, Ontario's New Democrat leader, sent a letter yesterday to Mel Lastman, Toronto's Mayor, urging him to block the film.
"We can't stop this movie from being made, but we can stop it being made in your city with the tacit co-operation and approval of Toronto taxpayers," Mr. Hampton wrote.
Mr. Simpson said his company has been working on the script for three years and is still waiting for financing.
Last week, charges of disobeying a court order were dropped against Mr. Williams, who was accused of viewing banned videotapes of the attacks made by Bernardo and Homolka.