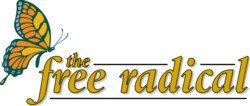 Proposed Bernardo film - Invisible Darkness
Hansard - Statement in the Ontario Legislature
December 14, 2020
Peter Kormos (Niagara Centre):
This government is acknowledging that it is prepared to help finance a Hollywood glamorization of the Bernardo-Homolka atrocities. This government won't take one step toward calling upon Toronto's film development office to ensure that the producers of that type of film are not welcome--never mind just here in the city of Toronto but anywhere in the province of Ontario.
This Attorney General, who talks a big game about victims, is prepared to roll over, throw the doors open and lay down the welcome mat for any Hollywood producer who wants to employ glamorous Hollywood stars to film and portray the despicable acts and crimes of Bernardo and Homolka.
This government won't join Howard Hampton in standing firmly in telling those producers of those types of films that their pornographic production may well be legally made in other jurisdictions but they're not going to be tolerated here in the province of Ontario, and that this province isn't going to have any part of any film depicting, with Hollywood stars, the murders of those young women down in Niagara region and the atrocities committed to them and the continued victimization of their families."