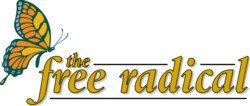 Not wanted
Local Bernardo film shoot resisted
Winnipeg Sun
December 22, 2020
By PAT ST. GERMAIN, Entertainment Reporter
A Toronto filmmaker won't get a warm welcome in Manitoba if he tries to make a film here about infamous Canadian killers Karla Homolka and Paul Bernardo.
After getting a cold reception to the proposed film in Ontario, Peter Simpson, chairman and CEO of Norstar Filmed Entertainment, said this week he could take his business to Quebec or Winnipeg.
But Manitoba Justice Minister Gord Mackintosh said the NDP government will urge the city to withhold any permits necessary for filming here.
"This film won't get any help from us," Mackintosh said, adding a potentially exploitive film would go against the NDP government's policy of protecting children and advocating for victims of violence.

"I think it's important that there be an early message back to Mr. Simpson that we don't back his future plans."
Norstar is looking at the province as a possible location for a different project next year. But the Bernardo movie based on Stephen Williams' book Invisible Darkness -- said to contain graphic details of several rapes and murders of Ontario teenagers Kristin French and Leslie Mahaffy -- was turned down for funding from the federal Telefilm Canada last week.
Williams was accused of viewing videotapes of French and Mahaffy being tortured in the Bernardo home, but charges against him were recently dropped.
Tax credits
Ontario Premier Mike Harris and Minister of Culture Helen Johns have both said Simpson will get no co-operation in that province. Johns said the Ontario Film Development Corp. could deny provincial tax credits if the movie "is not in the public interest" and features "exploitation of sex," and violence against women.
Manitoba Minister of Culture and Heritage Diane McGifford said her government would not support a film that denigrated women, and she doesn't believe Manitobans would want to support any film that "aggrandizes" Bernardo and Homolka.
Since provincial funding body Manitoba Film & Sound is an arms-length organization, the province wouldn't be involved in a funding decision.
Local co-producer
But Simpson would need a local co-producer to be eligible for provincial funding, and since he has not sought a partner here, McGifford said the issue is "a tempest in a teapot."
It's rare to get a feature movie made without federal funding in Canada, but it is possible, said Manitoba Motion Picture Industries Assoc. president Richard Horne.
"In theory, he can do anything he likes. There are films that get made without federal funding of any kind. But I do know he's going to be facing an uphill battle," Horne said.
Simpson did not return the Sun's phone calls yesterday.