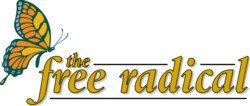 Jason Priestley offered role in Bernardo film
Cameras set to roll in Toronto late next month
Toronto Star
December 8, 2020
by Betsy Powell
Canadian actor Jason Priestley is considering an offer to play sex-killer Paul Bernardo in a feature film planned for shooting in Toronto beginning next month.
Priestley's publicist, contacted in Los Angeles last night, confirmed the actor, most famous for his role in Beverly Hills 90210, may tackle the controversial part. "He has been offered a role in the film, but they have not begun negotiations,'' Christine Papadopoulos said.
According to Toronto casting director Ron Leach, the cameras are expected to start rolling at the end of next month. It's set for either Jan. 22 or Jan. 29, depending on who's available, he said. The movie will be shot using digital video, a format that's increasingly popular with budget-conscious filmmakers.
Lawyer Tim Danson, who represents the families of slain teenagers Kristin French and Leslie Mahaffy, said they are sickened by the idea of anyone making a profit from their daughters' brutal deaths.
Danson added he will try legal avenues to prevent it from proceeding if it appears the project is sensational or exploits the teenagers' memory. However, he admitted there may not be anything he can do.
"If it is done in a fair and responsible manner, there's no legal way to stop if from going ahead,'' Danson said last night, adding he is reluctant to "pass judgment on something before it's made.''
The script is based on Invisible Darkness, a detailed true-crime account of the rape and murder case by Stephen Williams.
Just last week, the crown dropped two charges of disobeying a court order against the author, who was accused of viewing banned videotapes of the attacks made by Bernardo and his then-wife Karla Homolka.
"It's very true to his book,'' Leach said.

"The story really is about the meeting of these two people and their twisted love affair leading up to her betrayal and it ends there.

"We don't deal with the trials or any of that material.''
Leach said he has already met with a couple of actors he's considering for the role of Homolka.
In 1993, she was convicted of manslaughter and sentenced to 12 years in prison for her role in the abduction, sexual assault and murder of the two schoolgirls.
The movie is being produced by Toronto's Norstar Entertainment, owned by Peter Simpson. He was in Los Angeles, his wife said, and could not be reached for comment last night.
"Jason's done two movies for Peter, . . . so they've been in discussions on this for some time,'' Leach said. Priestley's L.A.-based publicist initially knew nothing about the project. But she called back after contacting his agent. The actor is currently directing an episode of the TV show Grosse Pointe, she said.
The script was co-written by Wilson Coneybeare, a veteran TV, radio and theatre director and producer. He confirmed his involvement as director of the movie last night but said he didn't want to say much more, stressing "it's early days on the project.''
"It's a very sensitive and difficult subject and I want to be respectful of that,'' Coneybeare said when reached at his Toronto home.
He confirmed the movie is based on Invisible Darkness and that he co-wrote the script, declining to identify the other writer. It is not Williams, he said. Williams could not be reached for comment.
Leach said the movie, which will have 60 speaking parts, will not exploit the tragedy. "We're very aware of the grief that's still very on the surface,'' he said. ``We're not going to rub it in someone's face. We're not going to shoot on the doorsteps of where all of this stuff happened. We will find locations that represent the territory where things happened,'' Leach said.
He will be casting actors in the roles of Mahaffy and French but stressed the movie is "about the character of Paul and Karla - not about the acts that they did.''
"Those acts are evidence of their depravity, but it's more about the relationship of the two individuals than it is about what they did. It's not exploitative.''
Just two years ago, the French and Mahaffy families lashed out at a proposed movie by a Toronto filmmaker based on a novel by Lynn Crosbie. The book, called Paul's Case, is based on 52 "letters'' written by an obsessive woman to Bernardo.
Last February, the U.S. TV drama Law & Order aired an episode "inspired'' by the Bernardo case.