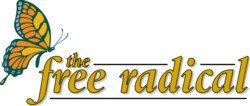 Proposed Bernardo film - Invisible Darkness
Hansard - Ontario Legislature
December 12, 2020

Mr James J. Bradley (St Catharines):
The news that Norstar Entertainment is considering the production of a movie profiling convicted serial killer Paul Bernardo and Karla Homolka has been greeted with dismay and disgust by residents of St Catharines. What purpose, other than exploitation for financial gain, could possibly be served by providing further publicity to Paul Bernardo, an individual who has inflicted so much pain and anguish on his innocent victims and their families?
Is it not enough that Donna and Doug French, members of their family and the many friends of Kristen have had to suffer through the endless real-life legal procedures that surrounded Bernardo's crimes, without being forced to endure the making of a film about the perpetrator of these crimes? Is it really necessary that we all relive the tragic and horrible events surrounding Bernardo's victims through the knowledge that a film is being produced to rekindle the morbid memories of days gone by?
For the people of St Catharines, and I suspect for all people of goodwill, I am confident that the answer is a resounding no.
This proposed movie, unlike some fictitious creations of a writer, would be based upon the tormented lives of real people and, whether the producer intends this to be the case or not, would serve to glorify the crimes of Paul Bernardo and, in doing so, to further the mental torture inflicted upon the families of Kristen French, Leslie Mahaffy and others who were viciously and callously attacked by a now convicted killer.
On behalf of the people of St Catharines and I know all members of the Ontario Legislature, I call upon Norstar Chairman Peter Simpson to abandon any plans to produce a movie based upon Paul Bernardo's crimes.