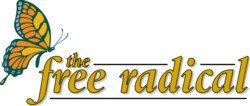 Articles on Stephen Williams' sentencing
---
Bernardo author called 'a criminal'
Stephen Williams guilty of breaking publication ban
Named rape victims and sold video of attack
Jan. 15, 2005. 01:00 AM
Toronto Star
by Nick Pron and Robert Benzie
Author Stephen Williams has been branded "a jerk ... a criminal" by the province's top law officer after admitting he sold a video clip of the rape of Tammy Lynn Homolka to U.S. cable giant HBO.
The horrific and graphic video of the sexual assault on Karla Homolka's younger sister has never been shown to the public, but the author of two books on the Paul Bernardo case was able to get a portion of the banned video from "sources," he told a packed courtroom yesterday.
Williams, 55, pleaded guilty to one count of violating a court order when he published on a website names and other information that could identify 15 women whose anonymity was protected by four court orders.
Attorney General Michael Bryant called Williams "a serial trafficker in the human misery of victims."
Said Bryant to reporters: "Victims will not come forward to the justice system ... when they've been victims of sexual assault if they think some jerk is going to stick their identity and their story up on a website."
The women, one as young as 14 at the time, had either been raped by Bernardo or testified against the convicted killer, who was sentenced to life in prison in September, 1995 for the sex killings of Kristen French and Leslie Mahaffy.
Williams received a suspended sentence — 75 hours of community service and three years of probation — from Mr. Justice Derek Hogg, who said his actions "disturbed the lives of many victims."
Prosecutor Sarah Welch told the court that the harm done by Williams "could never be undone," calling it a "re-victimization" of the women.
Williams repeatedly broke the court bans, in one case identifying one victim with 50 separate references, she said.
One of the victims described Williams as an "exploiting bastard," with less class than Bernardo, according to a victim impact statement read by Welch.
"He (Williams) betrayed my fight for anonymity, my right to privacy. At least Bernardo was honest in his rape. He made no pretence that it was anything but," she wrote.
Those remarks angered lawyer Edward Greenspan, who represented Williams.
He described Williams' crime as a misdemeanour, going on to say it was "sheer hysteria," and "morally repugnant" to compare his client to Bernardo.
Greenspan said the investigation into Williams, with as many as 50 police officers, was akin to "administrative vengeance" because his book, Invisible Darkness: The Strange Case of Paul Bernardo and Karla Homolka, "exposed the ineptitude at the highest levels of policing in this country."
If Williams had written a book that was "favourable to the Crown we wouldn't be here today," he said.
He described the Williams case as a "clash of Charter rights — freedom of expression and the protection of victims."
But Welch told the judge it was a straightforward case of defying a court order.
According to court documents, Williams wanted publicity for his website, bragging to a Globe and Mail reporter in an April, 2003, email that he had a "big lollipop" for him — an "extremely controversial" website that contained Crown documents, police photographs and videotape from the Bernardo case.
Williams shut down the website soon after realizing the material identified victims of Bernardo. But it was too late, "like shutting the barn door after the horse has bolted," said Welch.
Williams testified yesterday that he was paid an unspecified amount by HBO for "very short clips" of the rape of Karla's sister, who died after being drugged and abused by Bernardo and Homolka.
The tape was for a show on forensic pathology, said Williams.
---
Crown acted out of vengeance, lawyer says
By Kirk Makin
Globe and Mail
January 15, 2021
An unrepentant Stephen Williams blasted authorities yesterday, saying they were pursuing a vendetta against him, moments after a Crown prosecutor had accused him of callously posting the identities of Paul Bernardo's sexual-assault victims on his website.
In a prosecution his lawyer called "a case of administrative vengeance," the author of two books critical of the investigation into the Bernardo crimes said police exaggerated the effect of publishing the information.
"Police officers lied to the women," Mr. Williams said outside the courtroom after pleading guilty to one charge of violating publication bans. "They led them to believe [the website] was up for access for months and that people all over the world had read it."
The 55-year-old author also scorned a series of poignant victim-impact statements read to the court, saying they were obviously "scripted by the police. From the moment I was arrested, they began honing these women."
Mr. Williams' outburst came after Ontario Court Judge Derek Hogg gave him a suspended sentence, three years probation and 75 hours of community service.
In return for 97 charges being dropped, Mr. Williams also promised under oath never to possess, distribute, sell or broadcast material from the Crown's Bernardo files.
Crown counsel Sarah Welch pulled no punches in describing Mr. Williams as a reckless man who fully intended to peddle horrific crime photographs and videotapes on his website for personal profit.
She said that Mr. Williams identified rape victims by name and supplied lurid details of the sexual indignities they suffered or were forced to perform on Mr. Bernardo.
Far from being a victim or champion of free expression, Ms. Welch said, Mr. Williams knew full well there were publication bans.
She said that almost 5,000 people visited the site, including police and reporters, during the short time it was up. She said that any of them could have downloaded or copied material.
"These breaches of the publication bans show, at a minimum, a cavalier and wanton disregard for the orders of the court," Ms. Welch said.
According to a joint statement of fact, two months after Mr. Williams had supposedly turned over all his material from a file about the Bernardo case, known as the Crown brief, to comply with a direct court order in a civil lawsuit the Crown has brought against him, police discovered several computers with the same material on them at his farm and in his truck.
These included duplications of the brief and hundreds of postmortem and crime-scene photos of victims Kristen French, Leslie Mahaffy and Tammy Homolka, and another victim known as Jane Doe.
Among them were graphic photographs of Ms. Mahaffy's severed head and body parts, inexpertly concealed in cement blocks Mr. Bernardo had cast.
"What is even more troubling is that the police discovered on his home computers horrific video clips depicting the sexual assaults of Jane Doe and Tammy Homolka," Ms. Welch said. "Mr. Williams is anything but a victim. In the Crown's submission, he has caused significant harm to these women."
Defence counsel Edward Greenspan termed the case a classic clash between free expression and the privacy rights of victims who have suffered mightily.
He said authorities became "extremists," throwing a distinguished writer in jail overnight and laying scores of unnecessary charges.
"It was, I suggest, one of the darkest days for freedom of expression in this country's history," Mr. Greenspan said. "This is a case of administrative vengeance."
The appearance of the victims' names was a mistake that Mr. Williams immediately rectified by collapsing his website and later apologizing, he said.
Other authors who have written about the Bernardo case, including Maclean's magazine, have printed the banned names of victims, Mr. Greenspan added, yet police have never bothered them.
He said that Mr. Williams's mistake was to infuriate "many individuals in privileged positions of power" by writing books that exposed their ineptitude in the notorious murder case.
Mr. Greenspan took particular issue with a rape victim whose statement called Mr. Williams worse than Mr. Bernardo — who she said was at least honest about his intention to rape her.
"It is repugnant to even dare, in a courtroom, to make them morally equal," he said. "We have left the world of sanity and gone into the world of hysteria."
In testimony yesterday, Mr. Williams also said he sold numerous videotapes and files to several television stations.