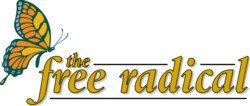 Don't like this thuggish trend? Whatcha gonna do about it?
January 21, 2021
Toronto Star
By David Graham
There will be blood.
According to a gang of menswear designers including Canada's Dean and Dan Caten, the hyper-masculine, testosterone-driven imagery associated with two men duking it out may represent a backlash against the recent preoccupation men's fashion has had with femininity.
As male models appear on the runways and in advertising campaigns splattered with blood and swollen with dark bruises, the thug is being elevated to the status of fashion icon.
It's a trend tied to male aggression, as primal as the warrior instinct – as aggressive as a punch in the nose.
It is the natural next step as fashionable men sport grizzly beards and plaid shirts, says Marc Ouellette, who teaches cultural studies including the role of gender in pop culture at McMaster University in Hamilton.
The imagery is tough and tender. Ouellette can't help but notice the homoerotic nature of such violently masculine images.
"It takes a lot of work to achieve that level of masculinity," he says. It's called "compensatory masculinity," he says, referring to the peculiar posturing associated with extreme maleness. Straight acting is the new male preoccupation, gay and otherwise.
The murse is dead. Long live bare knuckles, fat lips, black eyes and dislocated jaws – the fist as a weapon of mass destruction.
As various runways reveal, he-men will move beyond Grizzly Adams beards and Paul Bunyan plaid shirts to wear black leather jeans, tank tops, hoodies, sweat pants and studded jackets.
The bloodied runway model reflects our culture's fascination with mixed martial arts competitions including the popular Ultimate Fighting Championships, which Ouellette argues has enormous homoerotic overtones and therefore provides ideal inspiration for edgy fashion marketing.
Such fashion imagery may also be an extension of our interest in cinematic fight scenes – the jarring vision of one man kicking the crap out of another.
Ever since West Side Story captured our attention with gang warfare – pitting Jet against Shark – the battered imagery associated with both street and ring fighting has fuelled men's fashion.
In 1999, Brad Pitt went the distance in Fight Club. Then there was the super stylish Gangs of New York, released in 2002. Cinderella Man was a hit for Russell Crowe in 2005, and in the 2008 film The Wrestler, we felt Mickey Rourke's pain. Last year, in Fighting, starring Channing Tatum, a street hustler clenches his fists to battle anyone who crosses his path.
Now in the new Guy Ritchie movie Sherlock Holmes, Robert Downey Jr. plays the role of Holmes, a bare-knuckled boxer who's good to go on the street and in the ring. His preferred style of fighting is called bartitsu – a form of Japanese jiu-jitsu that incorporated a gentleman's walking stick as weapon of choice. Bartitsu was popularized among gentlemen during the violent late-Victorian era and Holmes was singled out as a competent "single stick fighter."
While Holmes has customarily been portrayed as erudite, even effete, Downey plays the crime solver as a competent street-fighting tough.
In Canada this blood-splattered vision of masculinity is a common sight.
As the debate over the role of fighting in hockey rages on, one side insisting it's an inevitable part of the sport and that barring it will usher in the "pansification" of the game, while the other says fighting is unsportsmanlike and detracts from the skills and athleticism.
In fact it was exactly this hockey fight imagery that served as creative spark for the DSquared2 menswear fashion show held in Milan Tuesday. (See Derick Chetty story on L1.)
As well, the finale of the Dolce & Gabbana menswear collection previewed in Milan Monday appeared equally loutish.
And when Greta Constantine designers Kirk Pickersgill and Stephen Wong created the advertising campaign for their spring-summer 2010 men's label Ezra, they also took a pugilistic stance playing into a street-fighting theme.
Pickersgill says it helped them create a line that was "more street, edgier, more provocative." Black tanks and tight leather pants are showcased in a hyper-masculine contrast to the pretty boys so often revealed on runways and fashion magazine layouts.
Still, wipe the blood away and allow the swelling to recede, and the faces are still Brad Pitt pretty.
---
Dsquared honour their roots with hockey-inspired collection
Toronto Star
January 21, 2021
By Derick Chetty
It was the Hockey Horror Dsquared Show.
Designers Dean and Dan Caten's fall 2010 menswear runway show for their Dsquared label held Tuesday in Milan was a mashup of the testosterone-fuelled fights on ice you would see on Hockey Night in Canada, mixed with the glam rock looks of The Rocky Horror Picture Show.
Throw in a crazed serial killer like the hockey mask-wearing Jason from Friday 13th and it was a blood-splattered fashion fest staged at the ungodly hour of 10 a.m. Just the jolt the fashion media needed on the last day of the Italian menswear shows.
"We created three different themes, threw them in a blender and created something new," Dan Caten says by phone after the show on Tuesday. "It's like Freddie Kruger goes to bed with Dr. Frank-N-Furter and ended up in a threesome with Jason."
The merging of such unlikely themes is becoming something of a quirky runway signature for these two Canadian designers working in Milan. Their last show was Algonquin camping with a dose of high-fashion glamour.
This collection also featured glittering frock coats, swank tuxedos and slim fit jeans, but the one recurring motif that you can always count on from Dsquared is the nod to the Catens' Canadian roots. This time around, it was our favourite national pastime.
"Hockey is very Canadian, it's a winter sport and it's our winter collection," Dan Caten says. "It's masculine, aggressive and a pretty strong sport – almost violent."
In typical Dsquared style, the cheeky twins put their own spin on it. Which meant that their version of a hockey jersey was more rock concert than ice rink, in studded black leather and featuring a skull and crossed hockey sticks.
Adding a tough edge: their male models came down the runway in makeup that showed them battered, bruised and bloodied.
But if Canada's favourite hockey fashionista is Don Cherry, well, the Catens' is an altogether different bird.
The designing twins had another set of twins at their show – the German rock band Tokio Hotel.
Dsquared is designing costumes for Tokio Hotel's upcoming tour. The androgynous half of that musical act, Bill Kaulitz, opened the Dsquared show dressed in tight black leather pants and giant feathered shoulders.
Says Caten, "We had to throw a little fierceness in there."