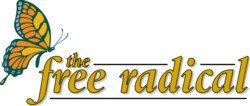 Crying foul!
Students' language is in the gutters
September 12, 2021
Boston Herald
By Kimberly Atkins
School violence may be down, but more students are blowing up Bay State teachers with the F-bomb.
``It's pretty common,'' said Shalana McCray, 16, a sophomore at Madison Park High School in Roxbury. ``Kids will say `Eff you' or `bump you' (to teachers). It's normal, but I don't think it should be.''
Though no statistics are kept, kids, parents and teachers agree profane outbursts directed at teachers are on the rise. And educators are not quite sure what to do about it.
Donna O'Brien, a teacher for 35 years and the school-to-career coordinator at Madison Park High, notes ``suspending kids for swearing went out with `The Twist.' ''
Madison Park sophomore Jose Torres said he hears a teacher cursed out a couple times a month. ``I don't really think about it too much, it just happens,'' he said.
The rise in verbal abuse comes at a time when teachers are less concerned about physical violence. Incidents of teachers being hit are rare and usually accidental, such as when a teacher tries to break up a fight, said Boston Teachers Union President Richard Stutman. But Jim O'Connor, director of Cuss Control Academy in Lake Forest, Ill., said nasty words can be a precursor for nasty behavior. ``That's where the term `them's fighting words' comes from,'' he said.
And parents say muzzling potty-mouthed kids is tough, in part because pop music, TV shows and video games are full of foul words.
``It's a change in society,'' said Beverly Mitchell of Dorchester, who chairs the Boston Citywide Parents Council. ``Kids on the street are using horrible language. I hear them talking that way to their families, even in my neighborhood.''
The problem goes beyond city schools. One teacher at a nearby suburban high school, who asked not to be named, said her students have told her to ``(expletive) off'' and to ``shut up, (expletive).''
Once, when the teacher denied a bathroom request to a known hall-wanderer, the girl replied: ``It's teachers like you who make kids like me want to kill you.''
Frank McLaughlin, a social studies teacher and teacher's union president at Lawrence High, said a handful of kids swear at educators and those few bad apples present a classroom challenge.
``I try to develop a relationship with my students,'' he said. ``Sometimes you try to have a conversation with your students and they get extremely frustrated and those words just slip out.'' What to do about those slips? O'Brien urges students to take pride in themselves and tells them, ``Leaving the potty talk out of it is probably more helpful in the long run.''
Maggie Mulvihill contributed to this report.