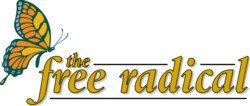 Magazine aims low in Canadian debut
May 25, 2021
Globe and Mail
By Grant Robertson
Maxim magazine caused a stir in the 1990s when it brought the British "lad magazine" to North America, a genre dominated by beer and bikini-clad women. But with those publications no longer raising eyebrows the way they used to, the editor behind the trend is looking for a new way to jolt audiences in Canada and the United States.
Beginning next week, a magazine designed solely to shock its readers will hit newsstands, with its founders looking to duplicate the success of Choc, a glossy magazine from France that has defied critics and grown quickly in Europe over the past few years.
The North American version, called Shock, is being bankrolled by Hachette Filipacchi Medias SA, the world's largest magazine publisher, which also produces titles such as Elle and Car & Driver. The new magazine's backers believe North American audiences are ready for a new level of low-brow media, having already turned titles such as Maxim into financial successes.
Shock has circulated a few advance copies to select audiences in Canada ahead of Tuesday's debut.
The magazine carries a heavy lineup of graphic photos.
The pictures deal with blood, pain and natural disasters, along with celebrities behaving badly. Mike Hammer, the publication's editor-in-chief, who helped launch Maxim in Canada and the U.S. in 1997, said the magazine is intentionally provocative.
"It's a magazine that really has no competitor in the marketplace right now," Mr. Hammer said.
Though Shock will feed the same appetite for titillation that Britain's Bizarre and Quebec's now-defunct Allo Police have played to over the years, observers question whether Canada and the U.S. can support a mainstream publication chasing that same market.
"It's based on the premise that every page that you open in that magazine, we are going to shock you, and shock you in a very, very unpleasant way, whether it is a car wreck or whether it is a person hanging from a bridge," said Samir Husni, journalism chairman at the University of Mississippi, and an expert on the industry.
Maxim and its rivals, including FHM, belong to one of the fastest-growing segments in the industry over the past decade. However, that once-daring segment of the market has become run-of-the-mill. Though Maxim is not losing circulation -- it has levelled off at 2.5 million copies, Mr. Husni said.
Meanwhile, outlandish titles such as Choc in France have grown to more than 350,000 an issue in less than three years. With those numbers, the shock genre of magazine is outpaced only by celebrity titles.
"The world is a very serious, heavy place right now. I think the celebrity magazine is a reaction to people just wanting a sheer escape," said Doug Bennet, publisher of Masthead magazine, which tracks Canada's industry.
"Whether Shock magazine is an escape or a headlong rush into the depravity of humanity, I don't know, we'll have to see."
The North American launch of Shock will have a print run of 300,000 copies, including 51,000 in Canada.
The first issue of Shock will carry photos from Iraq, shots of celebrities making obscene gestures and graphic photos of a forensic investigation. Unlike his previous creation, Maxim, Mr. Hammer said Shock will take a more sober look at the world.
"Everything Maxim did was done for laughs. We're not going to do that," he said.
Though Shock says it will be targeting an audience of men and women ages 18 to 34, media buyers expect the audience will be dominated by young men.
"There's money in that market because, to a degree, young males are not easy to get. They don't consume media they way they used to," said Doug Checkeris, president of Media Company in Toronto.
Publishers find value in shock
Playboy
Founded: 1953
Widely regarded as the first "men's magazine," Hugh Hefner's Playboy spawned a business empire. Circulation peaked in the 1970s -- the best-selling Playboy was the November 1972 edition, which sold more than seven million copies. However the internet has virtually destroyed the first generation of men's magazines -- current Playboy magazine circulation is about three million.
FHM
Founded: 1994
For Him Magazine is Maxim's main competitor in the "lad mag" genre, which originated in Europe in the mid-1990s. Virtually identical to its rival, FHM became the biggest-selling magazine in the United Kingdom in the mid-90s, with a circulation of 700,000 a month. However, that title is now held by Heat, a celebrity tabloid.
Maxim
Founded: 1995
Maxim is the best-known lad mag. The magazine caters to the male, 18-35 demographic by featuring sexually suggestive photos of (mostly) celebrities, as well as running articles on subjects such as drugs, video games and cars. While the Internet hasn't killed off lad mags, analysts say growth in the industry is over. In recent years, Maxim's 2.5-million circulation has levelled off.
Choc
Founded: 2003
France-based Choc caters to readers obsessed with topics such as prostitution, sex toys and pictures of vehicle accidents, among more sordid content. Since its founding, the magazine's circulation in France has grown to 350,000, which extrapolates to about one million in the U.S. market.