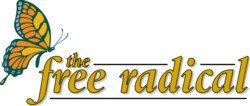 Mother's Day rooted in activism
May 8, 2021
Detroit Free Press
By Desiree Cooper
If you're getting flowers and gifts on Mother's Day, that's wonderful. But I'd like to remind you that Mother's Day didn't start out as a day for mothers to rest upon their laurels. It started out as a women's peace movement.
Poet and abolitionist Julia Ward Howe wrote "The Battle Hymn of the Republic," which became the marching song for the Union Army during the Civil War.
When the Franco-Prussian war erupted in 1870, for her, it was one war too many; she decided to become a one-woman army of peace. She issued a Mother's Day Proclamation that year to urge all mothers to fight for peace.
In 1858, Anna Reeves Jarvis, a rural West Virginia minister's wife, started Mothers' Day Work Clubs to teach women how to stop the spread of deadly disease.
During the Civil War, the Mothers' Day Work Clubs transformed into small regiments attending to the health of Union and rebel soldiers.
Following the war, Jarvis also called for a Mother's Day for peace.
In 1914, President Woodrow Wilson officially designated Mother's Day as a day to publicly revere mothers. That's a long way from the holiday's activist roots.
A Mother's Day for action
If you're a mom, maybe you could spend a minute this Sunday asking what you can do to foster peace.
Look at Valerie Smith, an activist in Toronto. Her crusade against media violence began in 1989 when gunman Marc Lepine went hunting for feminists at a Montreal college, killing 14 women.
"It wasn't the shooting, but the reaction after that motivated me," Smith said. "They showed some guys flying a banner that said, 'Way to go, Marc.' This was representative of a certain mind-set that's supported by the media.
"Women were being dismembered and disemboweled in movies," she said. "You couldn't do that to a dog and sell it, but it was OK to do it to women."
In 1999, she initiated protests against the Toronto filming of "American Psycho."
When businesses on the location withdrew permission, it cost the production company an extra $700,000, according to Entertainment Weekly.
In 2000, she attempted to have Detroit rapper Eminem barred from entering Canada for promoting violence against women in his lyrics.
Most recently, she's railed against the sale of wifebeater T-shirts, and filed a complaint with the Canadian Human Rights Commission against a telephone company for its sale of PimpTones, or ringtones that espoused violence against women.
The phone company removed the PimpTones because of the negative publicity. But Smith's civil rights complaint is pending.
"You have to try everything and see what works," Smith said.
A day closer to peace
Smith, 55, is not a mother.
But she's a woman, like Howe and Jarvis, who has decided that violence is not something we all have to live with -- and she's doing something about it.
What are you doing for Mother's Day?