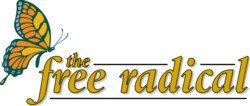 Wild things
Suddenly, fetish imagery isn't just for leather magazines. It's popping up in high-class ads and fashion. Is everyone sex-crazed, or just bored?
Globe and Mail
August 19, 2021
By Deborah Fulsang
Canadian model Kirsten Owen leans forward, eyes closed and lips parted. Her hands fall near the rhinestone-studded ankle straps of her Emanuel Ungaro stilettos. A white dog, wearing a studded leather collar, licks her feet.
Just so you know, this is an ad for clothing. Two other Ungaro ads precede it in this recent issue of Harper's Bazaar magazine: One has the leggy Owen lacing up the mutt in a leather muzzle, the other features a fuchsia-pantsuited Owen kneeling, the canine mounting her from behind.
That was the Italian design house's spring-summer ad campaign. In this month's issue of the New York-based magazine, Owen assumes similar positions with a male marble statue in the designer's ready-to-wear ads.
Italy's Ungaro is not the only trendsetter preoccupied with the sexually subversive. Witness fashion's current taste for leather and towering heels. Or John Galliano's recent S&M-inspired couture collection: At Galliano's show last month in Paris, his models wore bondage-style harnesses, masks and leather corsets, their faces painted white and their mouths an exaggerated red, like avant-garde caricatures of inflatable sex dolls.
Even the teen pop princesses are in on the act. In January, Christina Aguilera launches a line of cosmetics and perfume dubbed Fetish, with the suggestive slogan, "What a girl wants." Deviance is de rigueur.
To Dr. André Stein, a Toronto psychotherapist specializing in human sexuality, all this comes as no surprise. "Today, there is a greater acceptance in urban, metropolitan culture of sexual alternatives," he says. "We are in a culture where the strong experiences are much sought after and the more permissive a culture is, the more the rebels have to rebel."
Advertisers and designers use shock to get our attention, of course. But experts say the phenomenon may also point, unexpectedly, to our undersexed lives. Go back 35 years and married couples had sex twice a week on average, says Dr. Sue Johansen, host of WTN's The Sunday Night Sex Show. Now, we're lucky if we get lucky once a week. It follows that fashion involving a bit of leather or tight lacing might just be an outlet for unfulfilled feelings.
Latest in the game of one-upmanship is Tom Ford of Gucci, whose new print advertising for the ready-to-wear line features a woman at the foot of a tight-trousered man. What's noteworthy in this ad is not that the female model is showing vast amounts of cleavage but that the bare-chested male model appears with an unmistakable bulge.
Legally, it's near impossible to show a fully aroused female, says Johansen. The male equivalent is the way around it. The ad has provoked much gossip in insider fashion circles. When asked, designer Tom Ford denied that the focus of the ad was intended to be the model's penis. His denial smacks of a savvy Calvin Klein-esque insistenance of no-intent -- think of the designer's much publicized, then pulled, kiddie-porn campaign.
Christian Dior's current steamy campaign featuring bronzed Brazilian model Gisele Bunchen and Rhea living it up, is another case in point. The women climb all over each other in leopard-spotted boots, fur and jetsetter shades, hair in disarray. Despite the aggressive lesbian-chic tone of the ads, they have hardly elicited a raised brow.
Then there's Toyota's latest TV spot for its Solara convertible, in which the female passenger grabs her man's shirt, then starts to strip. The commercial's closing image is a silk blouse fluttering down the highway.
"We are living through an era where we wear our dark side on our sleeve," Stein says. Gucci's full-frontal approach to fall fashion then is right in step in a season that positions the staples of a fetishist's closet at centre stage. Forget the well-bred twinset look; this season's best-dressed ladies will be vamping it up in their dominatrix patent-leather suits, fishnets, pickle-stabber boots and over-the-elbow leather gloves.
Just last month in good old puritan Boston, approximately 2,300 people attended Fetish Fair 2000, a tenfold jump in attendance since the exhibition of handcuffs and rubber toys started seven years ago. In some of Hollywood's most talked-about recent films (Ice Storm, Eyes Wide Shut, American Beauty) orgies, voyeurism and S&M are explored. A new documentary, The Girl Next Door, also tells the tale of a nice girl from Tulsa, Okla. who grows up to become an international porn star.
According to Dr. Stein, it's all a symptom of a growing cultural fear of intimacy. "As fetishism gains ground, intimacy drops into the background," he says. "Intimacy means putting your ass on the line. Fetishism appeals because it puts you in the sexual ballpark without losing your power."