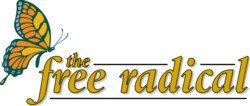 Time to right historic Criminal Code wrong
Toronto Star
December 9, 2020
Letter to the editor
Re: Twenty years on, little has changed, Editorial Dec. 6
In 2005, a number of concerned organizations formed a coalition to work actively to stem the tide of media violence that young people are exposed to every day. The coalition has implored all federal parties to right an egregious wrong. The public incitement of hatred section of the Criminal Code should be amended to conform to Section 15 of the Charter of Rights and Freedoms, thereby granting protection to girls and women. Currently, the law only protects those identified by colour, race, religion, ethnic origin and sexual orientation.
Omitting girls and women from the list compromises their safety. This gap between the Charter of Rights and the Criminal Code is a stark piece of unfinished business. Why is it taking so long to deal with it?
In his book Race Against Time, Canadian humanitarian Stephen Lewis wrote, "I would argue that this is what always happens where the rights and needs of women are concerned: an inexplicable willingness to let things slide, an inescapable drift to inertia."
Legislation is rarely a perfect solution but the proposed change to the Criminal Code would send a message that we as a society will no longer tolerate this failure to protect half of our citizens.
Colleen Schenk, Ontario Public School Boards' Association; Reno Melatti, Ontario Teachers' Federation