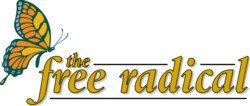 Lesson in resisting violence
May 31, 2021
Toronto Star
By Gerri Gerson
In 1987 I was one of several trustees involved in a confidential meeting with a group of secondary school principals.
This was a couple of years before students were shot at L'Ecole Polytechnique in Montreal and long before Littleton, Tabor, Dawson or Blacksburg. Our meeting was under wraps because it was about violence and it was not politically correct at that time to talk about the growing manifestation of aggression in student behaviour.
At the Toronto District School Board these conversations signalled a shift. It was the beginning of Codes of Behaviour, alternative programs to address students who were suspended or disengaged from the school system. It was the birth of programs to address drug abuse, conflict management and, more recently, to teach empathy and prevent bullying. It also led to increased security measures such as locking outside doors, installing cameras, hiring hall monitors, and employing security patrols.
The provincial government took notice and instituted the Safe Schools Act. This brought strong messages aimed at safety but also a rigidity that created problems as well. In the next few weeks, the current government will finalize Bill 212. This bill supports schools in their efforts to be fair and clear about expectations for student behaviour. It also addresses the need to support students who are having difficulty.
While our initiatives have brought progress and we have seen dramatic reductions in the numbers of suspensions and expulsions, we continue to experience rare but disturbing incidents of violence.
What is the solution? Mayor David Miller thinks we need to focus on handguns. Community leaders say we must address poverty, racism and inadequate recreation facilities. The police warn us about gangs and tell school boards to secure buildings. Church leaders speak about supporting the family and teaching ethical behaviour. Educators promote the need to engage students through curriculum that is relevant to their lives. They are all right.
There is another pervasive factor – and that is the role of violence in what we are pleased to call entertainment. Before we dismiss this as opening the door to censorship of the media, we need to be aware that 30 years of research shows that viewing entertainment violence can lead to increases in aggressive attitudes, values and behaviour, particularly in children.
Its effects are measurable and long-lasting. It is known that prolonged viewing of media violence can lead to emotional desensitization toward violence in real life. This is not just my opinion but conclusions conveyed seven years ago to the U.S. Congressional Public Health Summit by the American Academy of Child and Adolescent Psychiatry and the American Academy of Pediatrics.
When young people – children really – pick up a gun and make their way down a school corridor stalking and ultimately killing another child, what is going on inside their heads? It is tempting to draw comparisons with one of the many "first-shooter" video games too easily available to children still learning to distinguish fantasy from reality. The correlation isn't that simple, but can we ignore the level of desensitization our children build up in the daily bombardment of violence masquerading as entertainment?
Society seems stalled in making any effective response to the gratuitous violence in our lives but one group has taken up the challenge. The Ontario Public School Boards' Association has partnered with its Catholic counterparts and with parents, teachers' federations, student trustees, police and safety advocates to raise awareness about the impact of violence on youth.
This group is working to put educational resources in our schools to make sure our children have critical skills in their consumption of media, and it is advocating for legislative change to protect children from exposure to graphic violence in the media.
The work this coalition is doing warrants notice and support. It's time for it to be "politically incorrect" to peddle violence, to glorify violence, to tacitly condone violence – especially when it is directed toward our young people.
Gerri Gershon is trustee for Don Valley West on the Toronto District School Board.