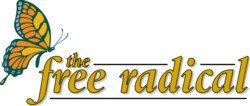 Will unwanted e-mails be illegal?
Senator wants to outlaw spam
Financial Post
September 24, 2021
By Ian Jack
OTTAWA - A federal politician is taking aim at the unwanted e-mails that clog so many people's in-boxes, introducing legislation to stamp out spam.
The private member's bill introduced by Senator Donald Oliver would require Internet service providers to block out spam sent to anyone who registered with a government-supervised, confidential database. It would also mete out a $5,000 fine and up to a year in jail for anyone convicted of sending spam about pornography to children.
Half of all the e-mails received by the typical Canadian are spam, a June Ipsos-Reid survey found, and the number is growing, to the point even the usually sleepy Senate is taking notice.
"I am sure Honorable Senators have received on their computers e-mail about Viagra -- and enhancements for certain body parts. That is spam!" Sen. Oliver said in a speech that attempted to explain the issue to his colleagues.
"I don't believe Canadians would tolerate pornographic magazine subscriptions or free edible underwear samples turning up in their traditional post each morning.... I do not believe for a second Canadians would allow such damaging messages to enter their homes, yet this is precisely what occurs over the Web."
The government is studying the issue but has yet to act, although an Internet law expert said yesterday the country's laws may need only a "tweaking" rather than a whole new act to combat junk e-mail.
"It is time for the government of Canada to step up and introduce tough legislation designed to protect citizens," the Tory senator said.
His Spam Control Act would require Internet Service Providers to belong to a self-governing consumer protection council in order to operate. The council would run a no-spam database of Canadians, who would have the right to pursue nuisance charges against spammers who ignore the list.
But Michael Geist, a professor at the University of Ottawa and lawyer at Osler, Hoskin and Harcourt, warned such a council could set a dangerous precedent.
"This clearly moves us along the path to explicit ISP regulation. Once we've got a handle on spam, what's next?" he asked.
Most spam comes from outside Canada and would not be stopped by such legislation, he added.
"To the extent it's offshore stuff, there isn't a lot that can be done, other than working with other governments," he said.
Mr. Geist, who is among the experts the government is consulting, says the major change needed is to allow ISPs and others the explicit ability to sue Canadian spammers. He said the industry is taking the issue very seriously because of the consequences if it does not act. "If we fail to deal with this adequately, it will be the end of using e-mail as we know it."