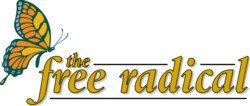 Proposal calls for XXX domain name
September 29, 2021
GENEVA -- Responding to the rapid increase in the amount of sexual material on the World Wide Web, an Internet policy organization has floated a plan to create a special designation for adult-oriented Web sites.
The San Francisco Chronicle reports that under the proposal, such sites would get a new domain name -- the three letters that end a site's Internet address. The proposed name is .xxx -- the same warning typically used for hard-core movies.
The new suffix would let Web surfers steer clear of sexually explicit sites that might offend them, and more effectively block children from accessing the sites, the newspaper said. Conversely, it also could make sex-related sites easier to find.
"The suggestion is often made that the equivalent of a red-light zone would be useful in isolating and filtering adult-ori ented content from minors on the Internet," the Generic Top-Level Domain Policy Oversight Committee said in suggesting the change recently.
Based in Geneva, GTLD is composed of 150 mostly smaller technology companies from around the world. It has no official role in setting standards for the Internet, but is considered an influential body, the Chronicle said.
The question is whether any warning system could be effective in the wild and woolly world of the Internet, which is totally unregulated. The industry is trying to stave off government regulation with widely available filtering software that lets parents prevent their children from accessing objectionable sites.
Experts caution, however, that many operators of sex sites would shun the new domain name, preferring the anonymity of the old system. "It would give people a false alarm if they assume that only sites that have the .xxx rating are sexual," said Michael Sears, general manager of SurfWatch Software, a Los Altos company.
The Chronicle says that a possible solution could be government enforcement of the new domain name, but experts say any effort to do that would probably run afoul of the First Amendment, because of the difficulty in deciding what constitutes pornography on the Web.
For example, should a chat room or message board dealing with sexual health issues be lumped together with a site that features sadomasochistic photos?
"If some quasi-government agency is going to decide where the .xxx domain name is appropriate, then you really have what amounts to state-sponsored content regulation," Barry Steinhart, Associate Director of the American Civil Liberties Union, told the Chronicle.