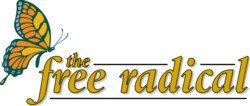 Court considers nature of crime on Internet
January 13, 2021
Globe and Mail
By Kirk Makin
Rene Luther Hamilton's Internet pitch had all the subtlety of a bomb blast — not surprising, considering he was touting recipes for napalm, Molotov cocktails and other weapons.
"AFTER THROWING THIS THING, RUN LIKE HELL!" one bomb instruction read. "THIS THING PACKS ABOUT 1/2 STICK OF DYNAMITE!"
The 26-year-old Edmonton man's come-on, which potentially reached millions of people around the globe, netted 20 individuals who wanted to order his "Top Secret Reports" before Edmonton Police paid Mr. Hamilton a visit.
Acquitted of counselling criminal activities in 2002, his case reaches the Supreme Court of Canada today in one of the first test cases of Internet crime.
The case poses a question to gladden the heart of any law school academic: Did Mr. Hamilton harbour the necessary legal intent to counsel an offence that was never actually committed?
The Alberta Crown argues that in an age of mass communication, when miscreants can launder money, commit fraud and exchange child porn instantaneously, prosecutors cannot be expected to prove that fast-buck artists specifically intended to counsel a crime.
"There is something morally reprehensible about inciting another person to commit an offence, even if the other person does not act upon the incitement," Crown counsel James Robb and Steven Bilodeau said in a Supreme Court brief.
Allowing Mr. Hamilton to escape conviction for being blind to the possible violent consequences of his cyber-marketing, they said, invites criminal abuse of the Internet.
But defence counsel Kirk MacDonald said the Internet has not changed the basic requirement that offenders have guilty intent.
"Although encouraging others to commit crimes without intending that they in fact do so is morally reprehensible ... the criminal law should not be extended, at the expense of established principle, to snare such persons," his brief said.
Mr. Hamilton launched his Internet sales career in 1996 with a failed attempt to sell Texas De-Lite cookies. He soon moved into a more promising field — marketing files of instructions for bringing airports to a standstill, breaking into homes and obtaining computer programs to collect valid credit card numbers.
His spam offering brought complaints to police from as far away New Zealand, Australia and Ireland, and Mr. Hamilton was charged with four counts of counselling offences.
At his trial, Mr. Hamilton insisted that he meant no harm, and hadn't even read most of the 2,000 pages of material he was selling. He said that, in effect, he had simply downloaded it from another website and re-sold it. His trial judge and the Alberta Court of Appeal agreed.
"Objectively speaking, the respondent ought to have known better," Mr. MacDonald conceded. "However, the trial judge specifically found that he was sufficiently simple and naive that he was unaware there was a likelihood that the information he was marketing would be used illegally."
However, the Crown maintains that recklessly inciting others to commit crimes should be enough to secure a conviction. "In part, this reflects the developing reality of means of mass communication that do not require direct contact," its brief said.