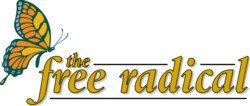 Great barrier grief? Net firewall sparks ire
Aussies cry censorship over system that would block child porn, violent and crime websites
December 27, 2020
Toronto Star (AP)
By Tanalee Smith
A proposed Internet filter dubbed the "Great Aussie Firewall" is promising to make Australia one of the strictest Internet regulators among democratic countries.
Consumers, civil-rights activists, engineers, Internet providers and politicians from opposition parties are among the critics of a mandatory Internet filter that would block at least 1,300 websites prohibited by the government - mostly child pornography, excessive violence, instructions in crime or drug use and advocacy of terrorism.
Hundreds protested in state capitals earlier this month.
"This is obviously censorship," said Justin Smith, 29, organizer of protests in Melbourne.
The list of prohibited sites, which the government isn't making public, is arbitrary and not subject to legal scrutiny, Smith said, leaving it to the government or legislators to pursue their own online agendas.
"I think the money would be better spent in investing in law enforcement and targeting producers of child porn," he said.
Internet providers say a filter could slow browsing speeds, and many question whether it would achieve its intended goals. Illegal material such as child pornography is often traded on peer-to-peer networks or chats, which would not be covered by the filter.
"People don't openly post child porn, the same way you can't walk into a store in Sydney and buy a machine gun," said Geordie Guy, spokesperson for Electronic Frontiers Australia, an Internet advocacy organization.
"A filter of this nature only blocks material on public websites. But illicit material ... is traded... through secret channels."