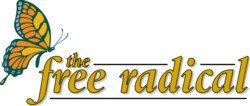 Information on Hunting for Bambi
---
Hunting for Bambi home page
The hunts may be a "hoax", but this site, which still exists in August 2010, is hateful and vile
---
Officials call Bambi hunting business a hoax
KLAS TV
July 25, 2021
By LuAnne Sorrell
The Hunting for Bambi story became an international sensation. Now, the business which promised to let men hunt naked women with paintball guns is under the microscope.
The city of Las Vegas has cited the founder of Hunting for Bambi for doing business without having the proper license. Michael Burdick does have a business license but it's for selling nature videos via the Internet.
Las Vegas Mayor Oscar Goodman made it clear Thursday at a news conference that he does not think women were ever being hunted as portrayed in the videos.
"The reported Hunting for Bambi was a scam. It all was staged. They were actors and actresses and that there wasn't even the real shooting of paintballs," said Mayor Oscar Goodman, Las Vegas
A video shoot that Eyewitness News was invited to three weeks ago did involve a naked woman getting shot by a paintball.
Gidget even told the news crew, "It hurt more than I expected." The mark the paintball left was also real. The question though now looms over whether the event was staged for the cameras.
Eyewitness News requested an interview with Hunting for Bambi founder Michael Burdick on Thursday. He initially agreed but after an appearance on a national station, his attorney advised him to remain quiet.
Burdick did tell Eyewitness News that his attorney is trying to clean up these mess with city officials. Not only is Burdick trying to clear things up with the city but the company is also falling apart internally.
Burdick's photographer David Krekelberg is now handling the company's public relations. Eyewitness News is told that his real name is Paul Dymon. Thursday, he released a statement saying the so-called hunts were staged for the cameras.
Burdick says he's suing Dymon and that all of the hunts were booked through Dymon. But according to Burdick, Dymon has yet to turn over the money from several of the hunts.
Eyewitness News tried to get ahold of Dymon but he did not return our phone calls. Eyewitness News is aware of at least one other hunt attended by media.
Because of the trouble he is in, Burdick says there will not be anymore hunts. The city of Las Vegas is holding a news conference Friday morning. Eyewitness News will bring you the latest on this story.
---
Hunting for Bambi Part III

July 16, 2021
KLAS TV
By LuAnne Sorrell
Channel 8's exclusive story about the adult paint ball business, "Hunting for Bambi" has created an uproar across the country. The story about men hunting down women with paint ball guns is now one of the most searched-for-articles on the world wide web. Today it was the topic of discussion on several national news programs. While many people are interested, most are outraged. Others say the whole thing is a hoax, and that the hunt we covered was a publicity stunt. Channel Eight Eyewitness News reporter LuAnne Sorrell, who broke the story, went looking for proof.
"I've been up for three days," says "Hunting for Bambi" founder Michael Burdick. The media can't get enough of "Hunting for Bambi." Stations from across the country, and as far away as Germany, have been calling Burdick for interviews.
Wednesday, we caught up with him between his satellite interviews on the O'Riley Factor and MSNBC, and Burdick says "Tomorrow night is Diane Sawyer. I'm getting tons of emails from women wanting to be Bambis."
But not all of the emails have been positive. At Channel Eight we've received over 600,000 hits on our web site on Monday alone. Emails are coming in from outraged women's groups and furious paint ball players.
Many people are questioning whether this absurd new sport is real. The snopes.com web site is one of several which call the whole thing a big hoax. Channel Eight Eyewitness News reporter LuAnne Sorrell went back to the scene, and asked Burdick directly if he had staged the hunt for the cameras, to which Burdick replied, "No. I'll tell you I wish I was that cleaver."
He admits that five weeks ago he kicked off his web site only to sell his videos, but, he says, in only days, men were calling and emailing saying "I want to be in a video, I want to hunt one of the girls, that would be awesome. I'll pay lots of money." He continued, "the hunt you went on was exactly the eighteenth hunt. We have done 20 hunts since you, and we've booked one for Friday and Saturday."
To verify Burdicks comments, we contacted the company that hosts the HuntingForBambi web site. That California company, asked us not to use their name, but confirmed that they had actually processed orders for several so-called "hunts" in the past and they continue to get new orders in.
But a lot of people are outraged that hunting naked women is being allowed to take place in Las Vegas. Eyewitness News has learned that the city has received so many calls that they have now launched an investigation.
Jim DiFiori is the Business Service Manager for the City of Las Vegas. His office is in charge of issuing business licenses. DiFiori told Eyewitness new, "We're doing an investigation on the issues and we hope to complete this investigation in a very short period of time."
In response to the investigation Burdick said, "I am absolutely positive they are not going to find anything, because there is nothing to hide. I'll open our door at anytime to anybody." Prostitution is not part of his business, Burdick says, and his business is 100% legitimate, but we decided to do some digging of our own to see just how squeaky clean his business is.
Real Men Outdoor Productions, which is the company name listed on the "Hunting For Bambi" web site, is incorporated in the State of Nevada. We also found a valid business license under that name that was issued last month by the City of Las Vegas, but the hunt we went on last week was outside of the city limits, and the license that was issued was for sell hunting videos over the Internet, not for hunting women with paint ball guns.
DiFiori says, "any type of nude operation needs to be considered for zoning purposes as a sexually oriented business," and a special license is needed for that. Additional licenses may also be need for an escort service and a paint ball business. Burdick says he sells video tapes of all of his hunts to the hunters, so the business license he has, is the only one he needs.
The city's investigation into whether bambi will be allowed to run free within the city is expected to be completed by the end of this week.
One more update: a lot of the complaints Eyewitness News and Burdick received were from paint ball players who were upset that the women being hunted do not wear protective gear. Burdick says he's decided to make one concession. The women being hunted will now wear protective eyewear.
---
Text taken from the Hunting for Bambi home page and "book a hunt" page
July 17, 2021
More shocking than anything you've ever seen before. Labeled by CBS News as a cross between Sex and Violence a deadly combination! Women are being hunted down like animals and shot with paintball guns. This Raw and completely Uncensored video is a cross between Bum Fights and Girls Gone Wild and is sure to be the topic of many Howard Stern Show fans. You will be completely stunned when you see some of the wildest, most outrageous moments ever caught on tape. This is without a doubt one of the sickest and most shocking videos ever made. When it comes to hunting women if you can think of it we probably show it. Women are screaming with fear as our Team Bambi hunters track them down and blast them with paintball guns...
...You'll also see an actual road kill scene as a semi-truck takes out Bambi on the highway not to mention fat chicks fighting in the mud and much, much more. If you are an avid outdoorsman or a hard core hunting enthusiast looking for the ultimate adrenaline rush, look no further. From tracking down women with dogs to chasing after them with a real armored tank. We make "Bum Fights" look like kids play. These images will shock you for life!
Book a hunt
If you would like to fly out to wonderful fun filled Las Vegas, Nevada for the hunt of a lifetime now is your chance. You can actually hunt one of our Bambi babes and shoot her with paintballs while we film the whole thing and tape it for your own home video. We will send you a complete list of wall hangers to choose from once your reservation is confirmed for your hunt. With over 30 women ready to be chased down and shot like dogs we guarantee a wide variety of Bambi's to choose from. Whether it is the girl next door or a perfect 10 we have an abundance of these beauties. So if you are the ultimate sportsman and are seeking the ultimate adrenaline rush then come out to our ranch and shoot one of these trophies. Then take home the video of her mounted on the wall for all your friends to see.This is the gift for the person who thought he had it all.
Private hunt includes: · Round Trip Airfare for hunter · Lodging for hunter (3 Days 4 Nights) · Meals for hunter · The Hunt · Video of the Hunt · Mount (Video wall image)
Price: $10,000.00 U.S. Deposit: $2,500.00 U.S. ** NON- REFUNDABLE** Name Product Description Price Deposit Book A Hunt - Deposit $2500.00 Balance Due Upon Arrival $7500.00
Copyright © 2003. Please read our Returns Policy.